Additionally to the flush plate: smart electronics
Touch-free flush electronics provide a decisive advantage, especially in public and semi-public areas - for hygiene and sustainability.
Hygiene flushing
If a toilet or urinal is not used for a long time, this can lead to deposits of residues and to the siphon drying out. And thus also to bad odours. A pre-programmed hygiene flush, optionally 24 or 255 hours after the last flush, helps to prevent unpleasant surprises.
Flush plates with smart person recognition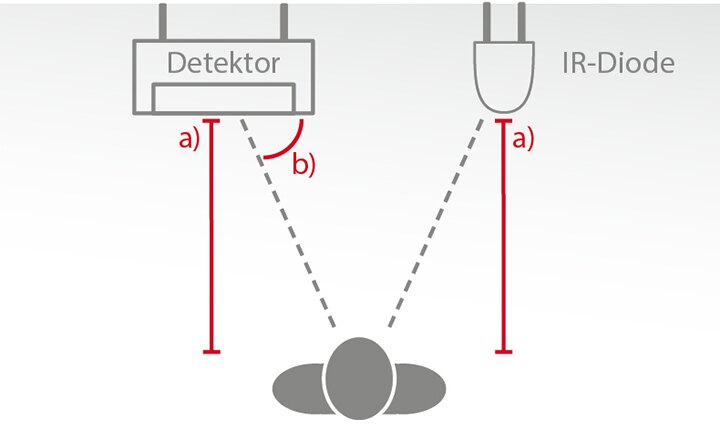 With simple IR sensors, the flush trigger is controlled solely by the amount of light that a potential user reflects. The problem: Even the light-coloured clothing of a person passing by can trigger a flush unnecessarily. This sensor measures a) the distance of the person from the urinal or toilet and b) the angle of entry of the light.
Together with good black detection of the sensor and its insensitivity to changing light conditions, the person detection of our toilet flush plates is optimised. False triggers are thus reduced to a minimum.