Drainage
TECEdrainprofile – shower profile
Attractive, pleasing, flush-mounted – the shower profile by TECE
The new shower profile wasn't just created with a focus on great design, but also on everything that simplifies assembly, sealing and hygiene.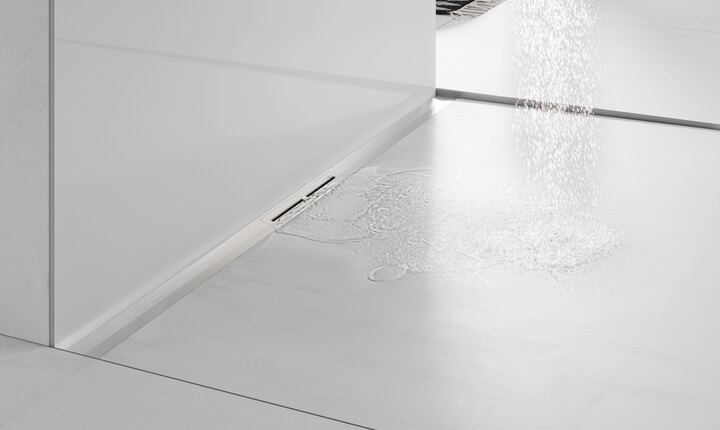 Flush-mounted installation solution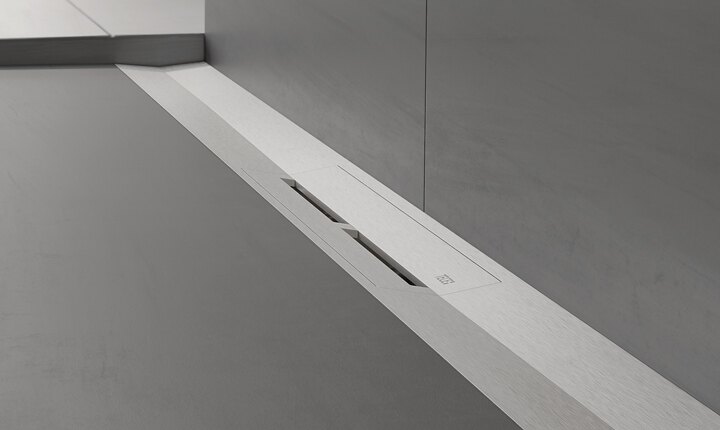 TECEdrainprofile enables attractive, flush-mounted installation of the shower profile over the entire width of the shower area. Especially with the latest large-format tiles, this results in a more attractive and elegant overall impression, without the previously standard tile fragments on the sides as with shower channels. This is enabled by simply cutting the shower profile to length.
Easiest cleaning for perfect hygiene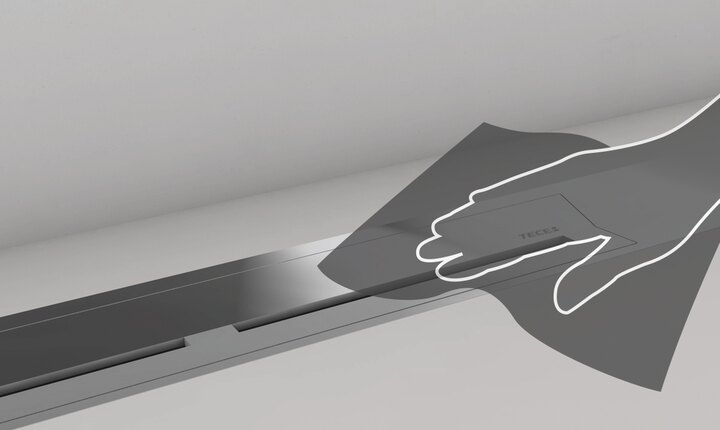 Rinse, wipe, done! Removing the grate to clean shower channels is now a thing of the past. The shower profile is made of hygienic stainless steel and has an internal incline. This optimises drainage of water and the self-cleaning effect, thus reducing the amount of cleaning required. The drain located beneath the shower profile is easily accessible and can be cleaned with a spiral if required.
Safe sealing with click-in Seal System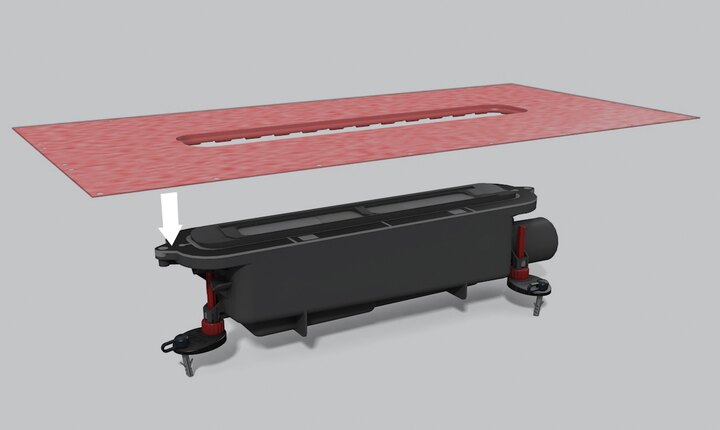 The flexible and factory-fitted Seal System sealing sleeve allows safe sealing by simply clicking it in place. This ensures a water-tight connection.
Straightforward assembly thanks to clever product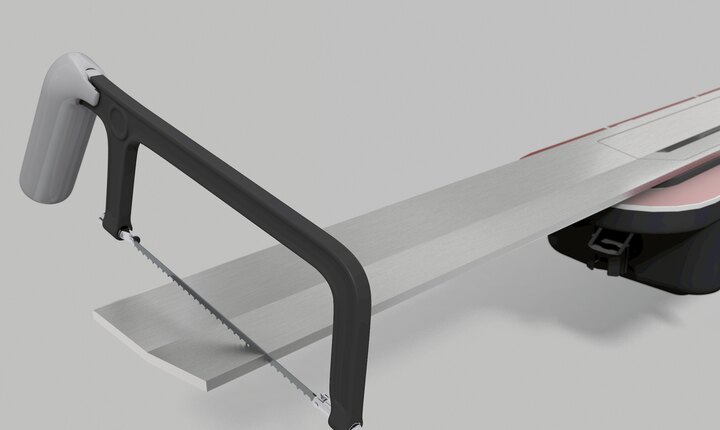 The shower profile can be cut to size and easily and precisely adjusted to fit the width of the shower area.
Height adjustable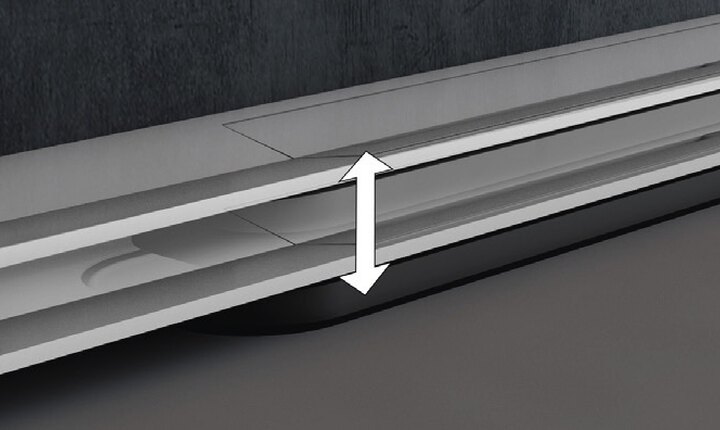 A simple height setting allows you to adjust it to various thicknesses of wall and floor tiles.
Can be precisely positioned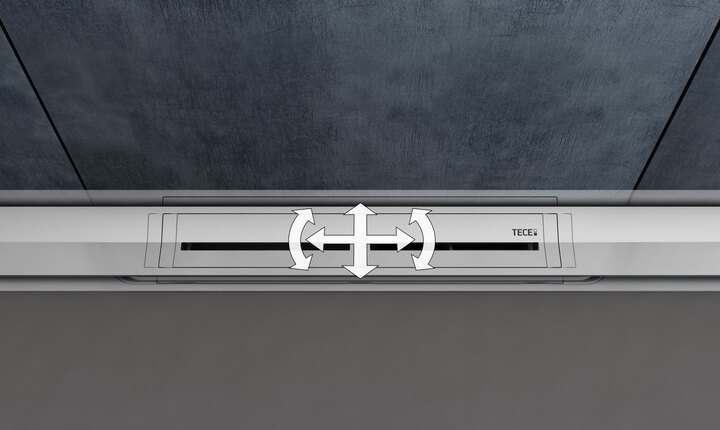 The shower profile is finely positioned by installing the drain in screed. The assembly solution allows subsequent fine positioning of the shower profile in all horizontal directions.
Nothing in the way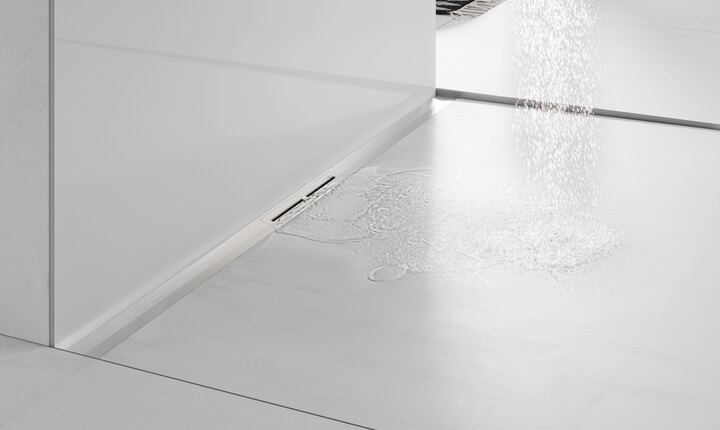 The drain, which is bound in the screed, simplifies the creation of a level screed surface with an incline. No elements get in the way when removing the screed.
TECEdrainprofile – the simple modular solution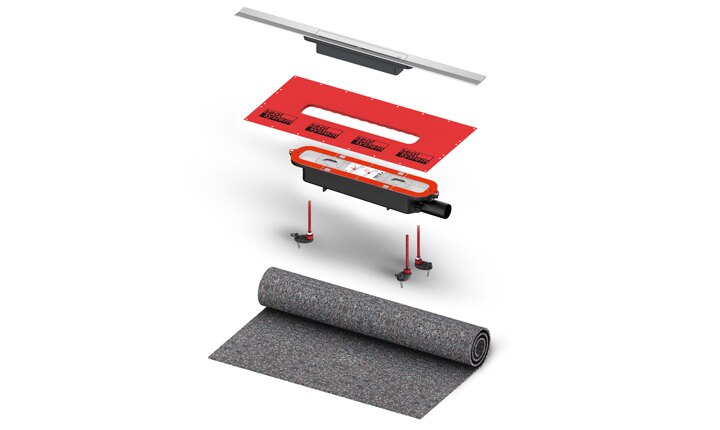 A clearly structured, easy to understand range reduces storage space requirements. The few components consist of the shower profile, drain and accessories. Various installation options can be implemented using just one shower profile – at the wall, next to the wall or in the middle of the room.
(A) Shower profile, (B) Drain (incl. factory fitted click-in Seal System sealing sleeve), (C) accessories.
Point. Line. Sealed!
Seal System – the safe, certified sealing standard for TECEdrainprofile, shower channels and drains.
What is Seal System?
With Seal System, TECE offers installers and tilers additional tested safety when connecting composite seals to TECE drainage systems. In addition to the official approval inspections of the composite sealing products (abP or ETA), the functional safety (water-tightness) of the composite sealing products has been tested with the TECE drainage products and Seal System sealing tapes and sealing sleeves. The system is inspected by Kiwa TBU, an independent testing institution, based on the test principles required by the building inspectorate in Germany.