Clean in no time
How we imagine a shower profile? Attractive, practical and with features that make cleaning much easier. Just like TECEdrainprofile. Because the way the drain profile is designed for the shower helps with self-cleaning. The stainless steel from which the shower profile is made is also extremely easy to clean and maintain.
The shower profile with self-cleaning effect
The internal gradient of the TECEdrainprofile channel profile optimises water drainage and thus also the self-cleaning effect. It is difficult for dirt to settle in the channel profile. This also means that the cleaning effort is considerably reduced.  It also increases the installation tolerances. TECEdrainprofile is a clever and adaptable solution for the shower that also looks elegant.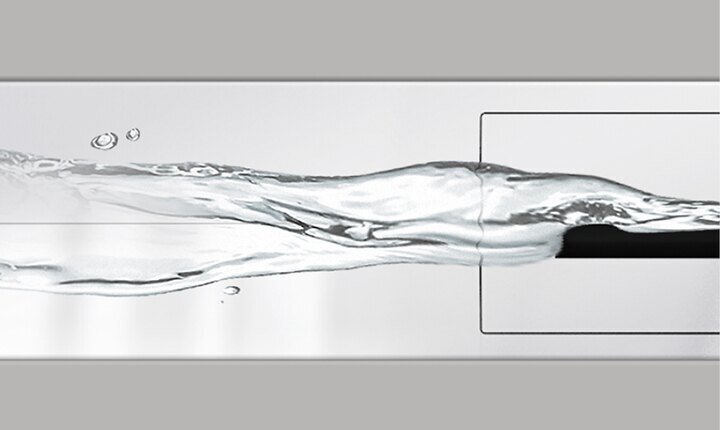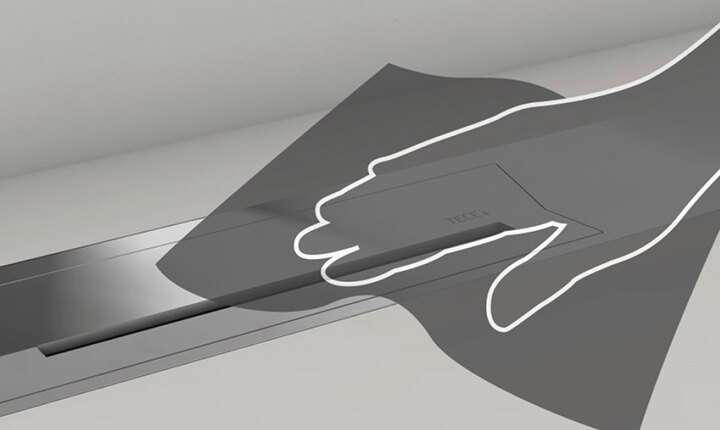 Clean with the simplest means
To clean the easy-care stainless steel shower profile, all you need is a little water and a simple cloth. Maximum cleanliness with little effort.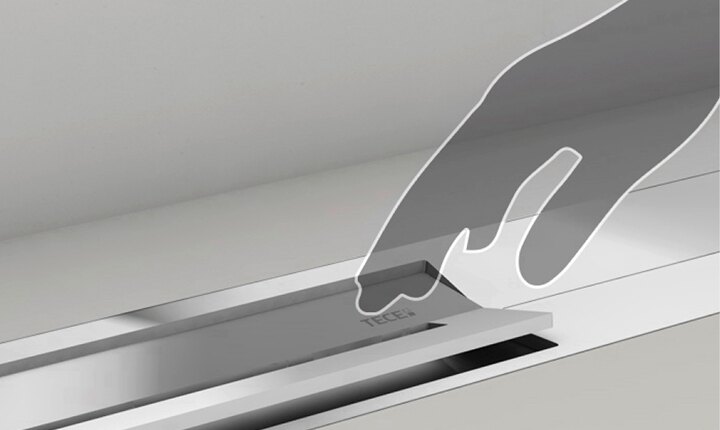 With push function
The profile cover can be folded up at the touch of a finger and removed without tools. This allows easy access to the drain pipe and removal of the odour trap.