FENIX NTM® – made for Design
TECE uses the material FENIX NTM® for the production of TECEvelvet. The innovative, multi-award-winning surface from the Italian material manufacturer Arpa Industriale can be found in office and shop fitting, in exclusive kitchen designs, in furniture construction and in the creation of an exclusive bathroom ambience.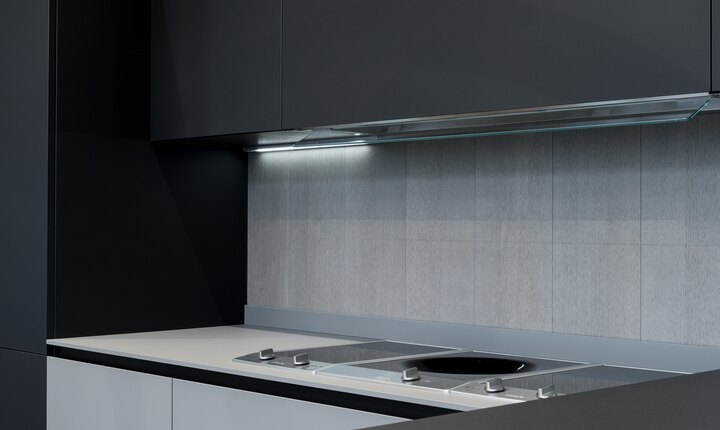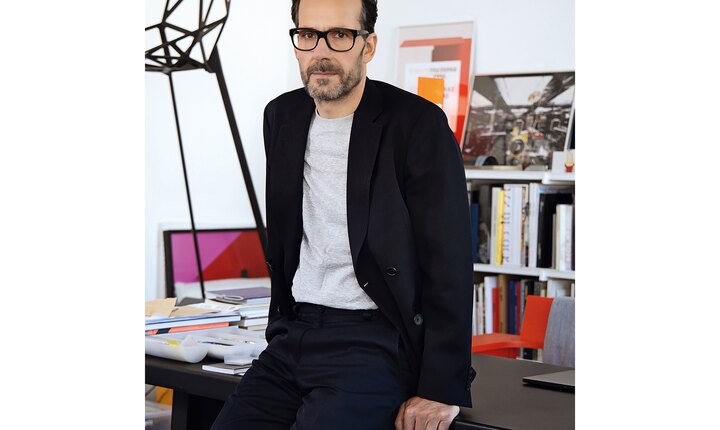 To design things that are essential and part of our daily routine in such a way that the unconscious is not disturbed: this made designing TECEvelvet particularly attractive.
– Konstantin Grcic, industrial designer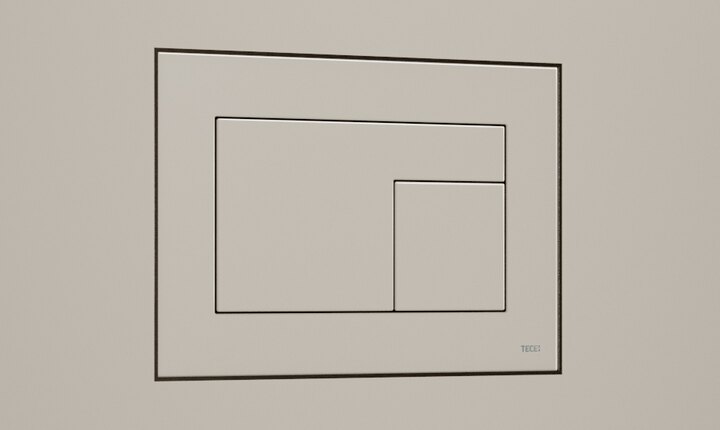 Harmonius
With conventional installation, TECEvelvet builds up a maximum of five millimetres in front of the wall. When flush-mounted, only an additional gap separates it optically from its surroundings. Particularly effective when installed in wall cladding of the same colour and material with FENIX NTM®.
Urinal electronics
In semi-public environments, the TECEfilo sensor-controlled urinal flush plates complements the FENIX NTM® surface range. TECEfilo-Velvet is available in the same colours as the TECEvelvet toilet flush plate and can also be optionally flush-mounted.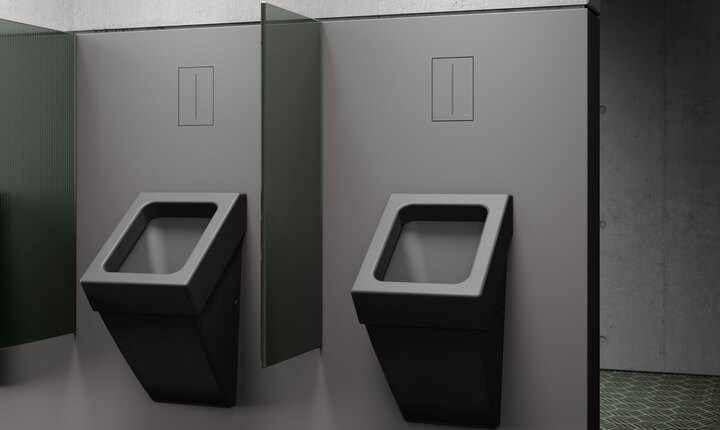 Changing without limits
All TECE flush plates are compatible with the universal cistern from TECE. For renovation and modernisation work, they can be interchanged regardless of series and year. Even after decades. Planning and design in a modular system - made by TECE.