TECEnow toilet flush plate
The design flush plate for every requirement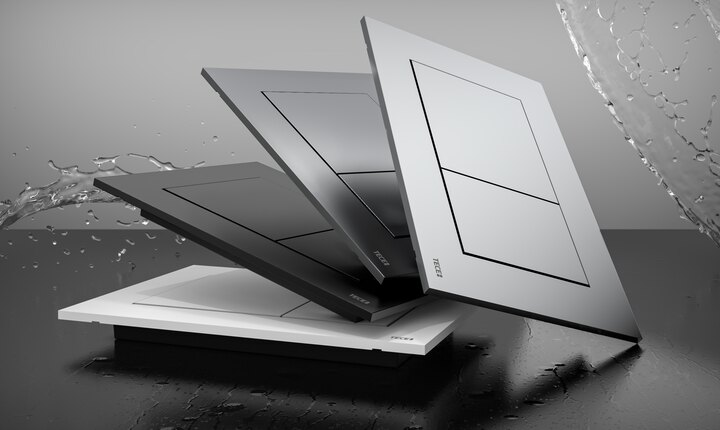 With corners and edges
Generous buttons in an extra-flat frame characterise the look of TECEnow. The extra-flat construction of the flush plate at just 6 mm also underscores its clear effect. 
The look is only perfected by the flush-mounted installation of TECEnow - with an installation frame that can be ordered separately.
This flush plate also comes in a variety of modern colours. Have a look to the full collection of TECEnow. 
TECEnow in matt black
Smart, high-quality, flat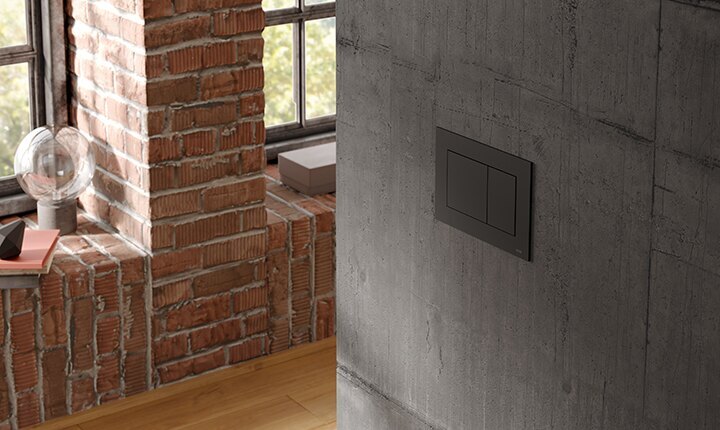 If high-quality accents and exciting contrasts are to be achieved in the bathroom, matt black surfaces are currently the method of choice. They look individual, elegant and cool – and are guaranteed not to go out of fashion.
Especially as a colour contrast to natural stone tiles, to wood or in combination with metallic surfaces, matt black is a real statement in the bathroom. This fascinating colour option is now also available for TECEnow. The matt black surface elegantly emphasises the functional, plain look, the defined edges and the flat design of the plastic flush plates for the toilet.
But it's not just the look that visualises quality - the feel is also noble: the rich, mechanical feel of the rubber-buffered actuation buttons contributes to the high-quality overall impression. In addition, the plate offers the proven dual-flush technology with small and large flush volumes and can also be installed flush with the surface. With the matt black TECEnow, tradesmen and planners can offer their customers a sophisticated solution that looks like a noble designer piece, but was designed for the plastic segment: Noble for everyone.