TECEsquare toilet flush plate
Elegant design made from a wide range of materials
The highest quality of workmanship is evident at first glance when comes to geometric shapes: with its precious design and high-quality materials, the TECEsquare flush plate is visually impressive. TECEsquare is available in glass or metal surfaces with PVD coating in a large variety of colours. 
Clear lines, geometric design, extra-flat construction: The sophisticated concept of TECEsquare fully brings out the aesthetics of stainless steel, glass or chrome. And the special button mechanism conveys the good feeling of top quality with every release.
Combination possibilities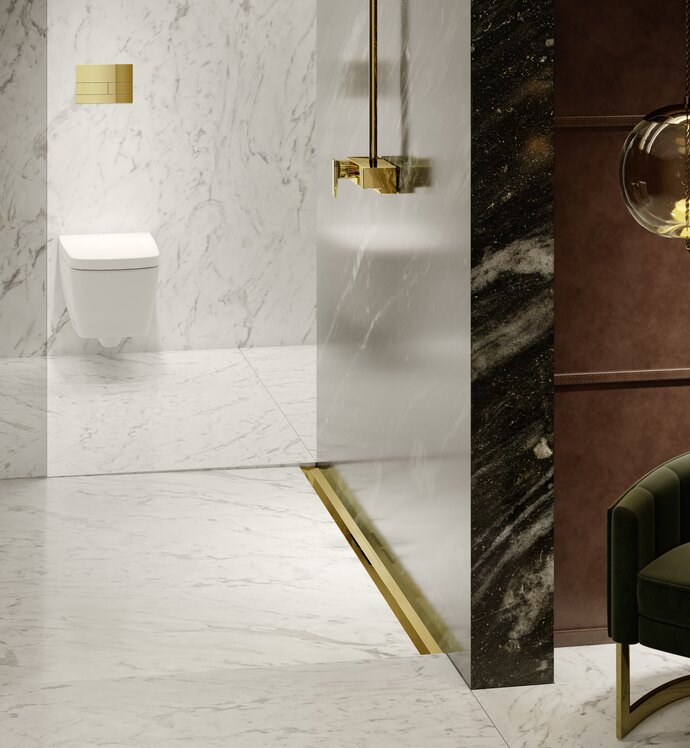 High-quality materials in the most precise form: this button actuation for dual-flush systems lets you experience stainless steel alone or in perfect harmony with glass.
There is something to suit every interior style. 
It's about the details.
The new PVD surface finishes for toilet flush plates of the TECEsquare metal series and the matching TECEdrainprofile recessed shower profile surfaces now allow for harmonious bathroom design right down to the details. They are also colour matched to the latest offers from other leading bathroom equipment manufacturers.