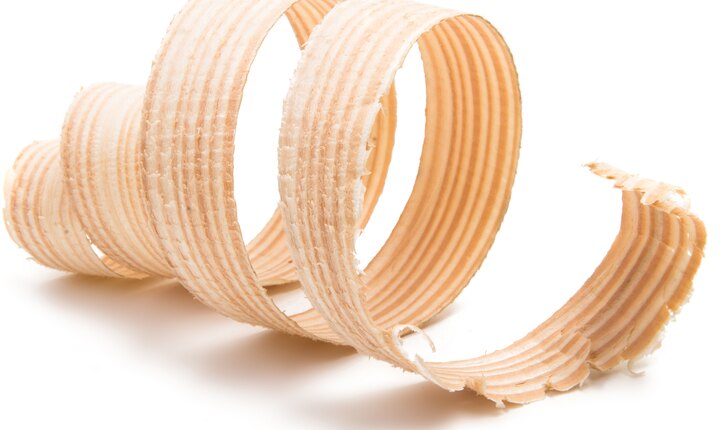 Nothing like the real thing
Nature cannot be improved. That's why we do not work with imitations for our covers but work directly with the original: real oak, real concrete, real marble and real slate.
Each plate is unique
No, we're not saying that you can give the bathroom its very own character with an actuator plate alone. But whatever character you give it: TECEloop makes it perfect.
That's not enough for you? Then discover our TECEloop modular system, which offers you even more possibilities!
Beautifully hygienic
The TECEloop flush plates made of plastic also stand out with high-quality button mechanics and a clear design.
Antibacterial
TECEloop in white plastic is also available with an antibacterial surface. Here, the growth of germs on the surface is effectively inhibited by silver ions. An advantage, especially for use in public areas, in senior and care homes or in hospitals.
Harmonious
A real highlight at second glance: for an even more harmonious look, all TECEloop flush plates can also be installed flush.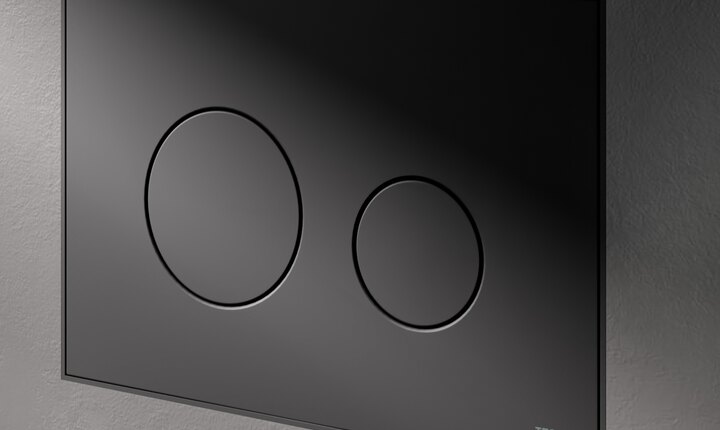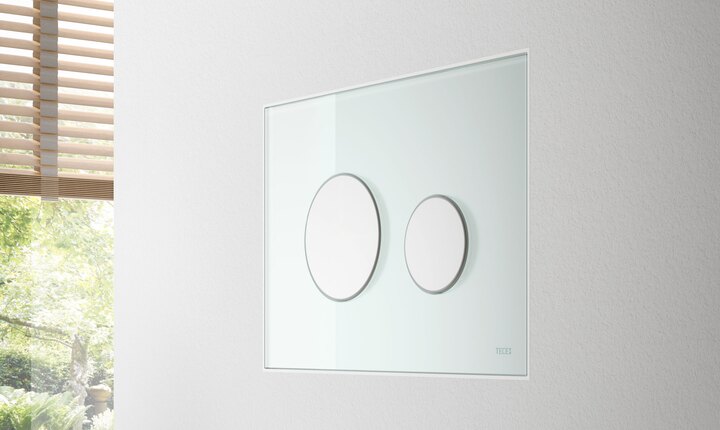 Outstanding? Only in the design!
The TECEloop doesn't just look good. As a glass version it can also be integrated into the wall flush-mounted using the installation frame available for this.
TECEloop toilet flush plates made of plastic