New pre-wall, new flexibility.
The convincing result: 
Designing freedom
Handy: Shelves, racks or lighting can be integrated in advance
Creative: Division into functional areas can be easily realised
Invisible: The technology remains hidden; function and living space are in the foreground
Versatile: One floor plan, many possibilities: The technology follows the creativity
Future-proof: For example, a shower toilet can be easily retrofitted at a later stage with TECElux
Variable: In front of a solid wall or dry-wall construction, free-standing, part- or room-height, only as shaft cladding or with the sanitary wall as a partition wall: Everything is possible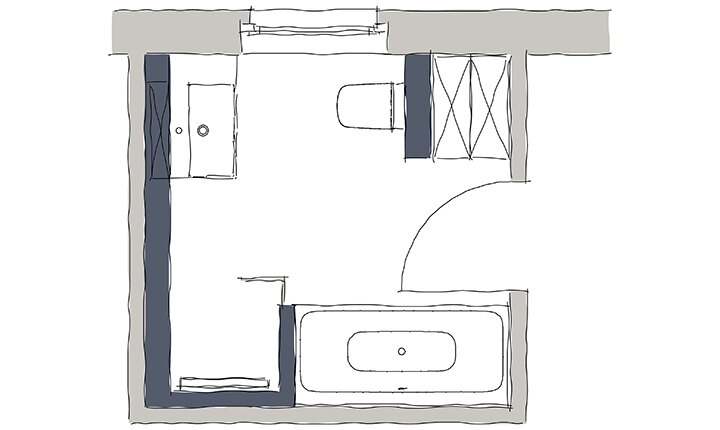 Toilet as divider
Room-height sanitary wall at the toilet creates space for built-in cabinets or washing machine and dryer
Bathtub and shower separated by a 2 m-high pre-wall
Shower fitting in partition wall between shower and bathtub
Generous feeling of space through walk-in shower with high-quality shower channel and glass splash guard
Mirror cabinet integrated flush-mounted into room-high pre-wall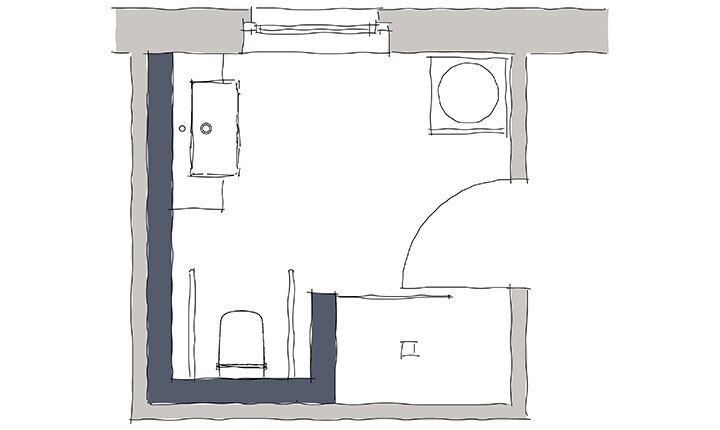 Prepared for shower toilet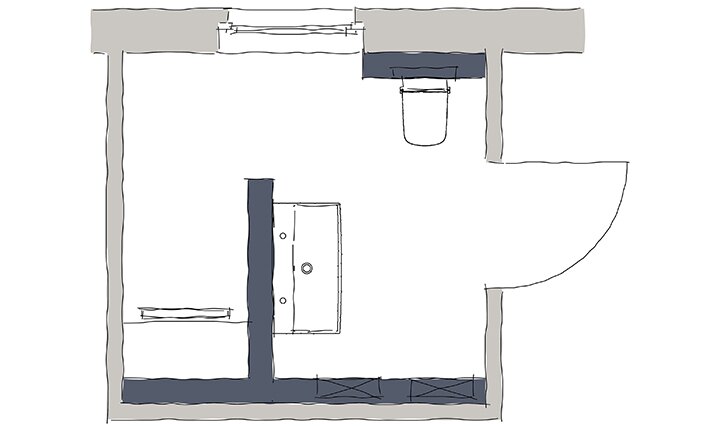 Bench in the shower area 
Clear division of functions with a pre-wall as partition to the shower area
Partition wall to shower additionally with washstand
Niches in the pre-wall create order
Walk-in shower with bench separated by part-height pre-wall; no further shower partitions necessary
Storage compartments and illuminated niches create accents
Public, semi-public: as long as it's TECEprofil.
Private bathrooms aren't the only areas you'll be able to design functionally and creatively with a pre-wall. You can also benefit from the pre-wall technology in commercial and public areas. For example, when installing sanitary facilities in restaurants or offices.