Double joint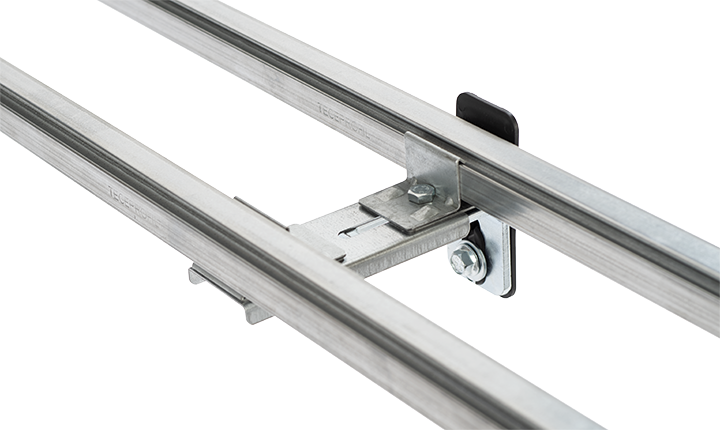 Double joints for simultaneous fastening of two TECEprofil profile pipes (without intermediate strut) to the building structure, for example for half-height pre-walls. 
Foot for free-standing walls
Support foot for secure reinforcement of free-standing TECEprofil support structures. 
Universal connector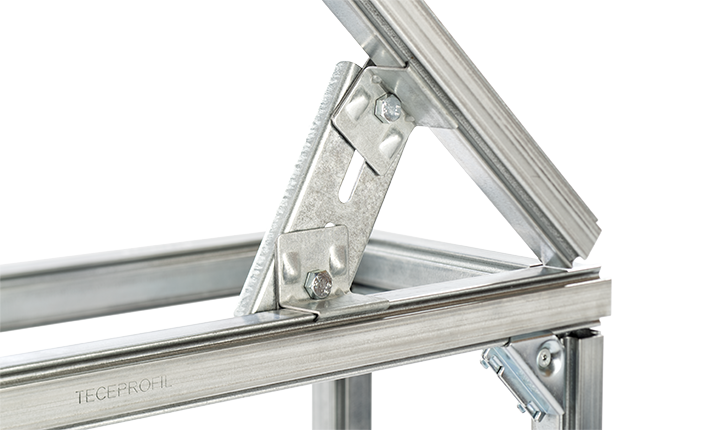 You cannot always work at right angles. For this you use the stepless universal connector for any angle.
Ball joint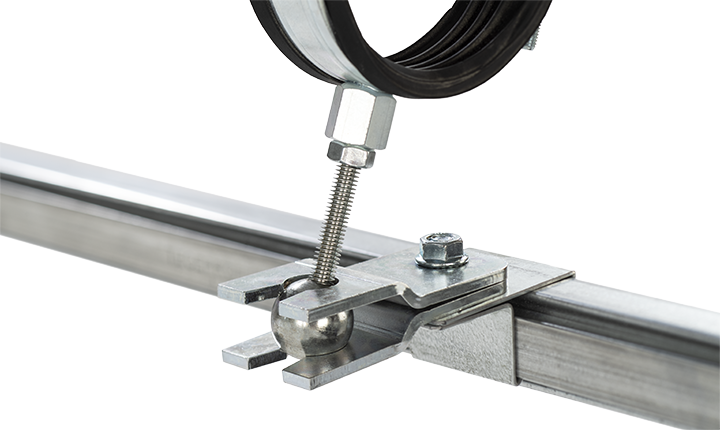 For universal fastening of components in the TECEprofil support structure. Almost all angles and positions can be adjusted via the ball joint.
TECEprofil section tube connector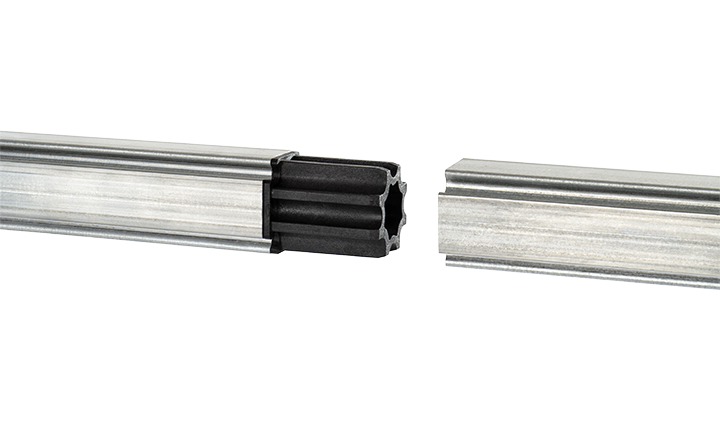 Profile connector for stable connection of two TECEprofil profile pipes in axial direction.
TECEprofil plug-in foot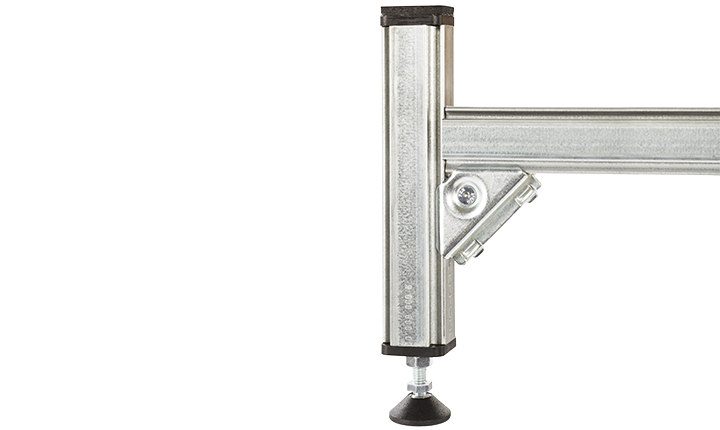 The height-adjustable foot has an end cap with rubber pad. It is simply pushed into the profile tube and thus ensures safe and even load bearing. 
Attachment plate for additional fittings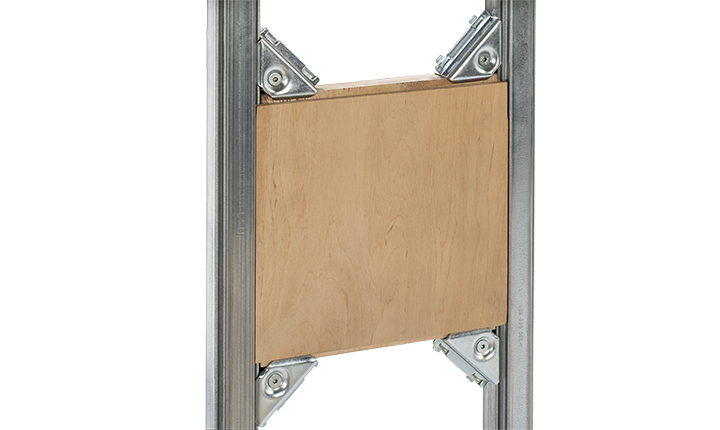 The panel made of waterproof glued construction veneer wood is suitable for stable fastening of e.g. mirror cabinets and bath anchors.