Camera technology in the sensor
Thanks to sensor technology derived from camera technology, which is being used for the first time in a toilet flush plate, TECEsolid distinguishes triggering movements from other user movements. This reduces unintentional flushing. The integrated hygiene and interval flush programme can be conveniently programmed via app and makes a further contribution to perfect hygiene in semi-public and public areas.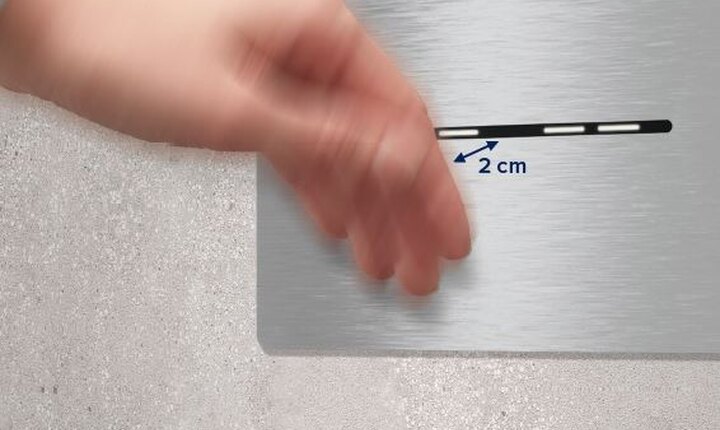 Time of Flight sensors
ToF (Time of Flight) sensors measure and interpret movements in three dimensions and over time.
TECE is now using this technology in the toilet for the first time. The new sensor measures distances much more precisely than a conventional infrared sensor and can distinguish between movements in the room as well as hand and sitting positions. When a person enters the recognition range, the button areas (single or dual-flush options) light up. Actuation takes place at a distance of about two centimetres between the sensor and the user's hand. If the user forgets to flush, the program automatically actuates the safety flush.
The touch-free actuation and the safety flush support the hygienic requirements in public toilets.