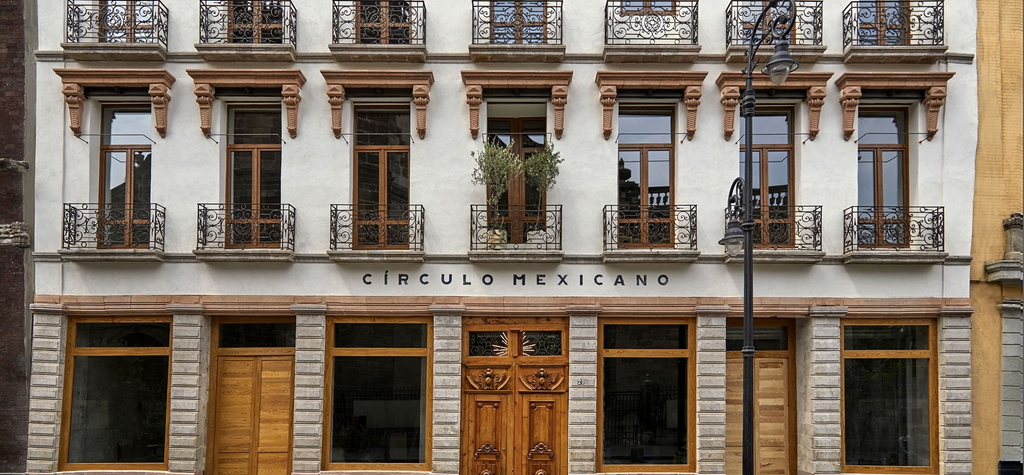 Mexico

, Mexico City
Boutique-Hotel Círculo Mexicano 
Mexico City stands for the history of the American continent like no other place: the former centre of the Aztec Empire was one of the most important sites of the Conquista and served as the capital of "New Spain". Today, Mexico City is one of the world's largest metropolises and the country's cultural hotspot. Located right in the heart of the city - directly opposite the oldest and largest cathedral in Latin America - the boutique hotel Círculo Mexicano perfectly embodies the interplay of historical and modern Mexico.
Externally, the architecture by Ambrosi | Etchegaray focuses on harmony with the historically grown urban landscape. The hotel is partially integrated into a 19th century residential building whose façade has been retained. Whoever enters the foyer experiences a modern market and at the same time the splendour of the original building: Here on the ground floor, the historic building fabric has not only been carefully preserved - its architectural effect is even enhanced by cleverly placed accents.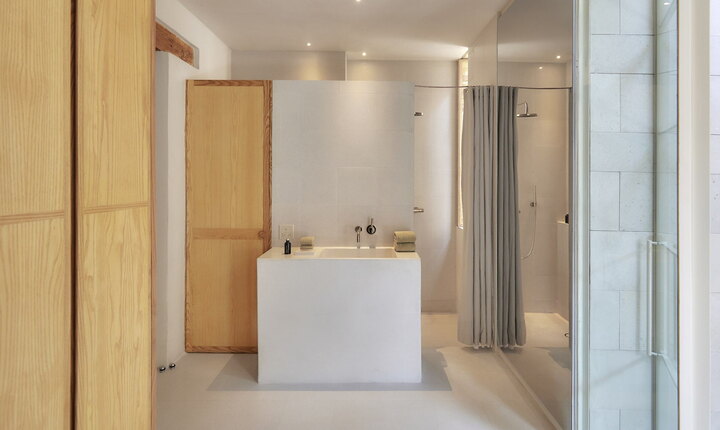 The 25 rooms on the second and third floors as well as the roof terrace, on the other hand, rely on a simple, straightforward design language that is pleasantly restrained compared to the original architecture. The finest materials, state-of-the-art furnishings and fittings as well as private courtyards and balconies make a stay in the rooms a luxury-class experience. Works by the country's most famous photographer, Manuel Álvarez Bravo, set another historical accent, this time from the first half of the 20th century.
Sophisticated living comfort is just as much a trademark of Grupo Habita as the characteristic roof-top area. The latter is particularly spectacular here, as it offers a swimming pool and its own restaurant as well as an excellent view of the city's landmarks, including the Metropolitan Cathedral and the National Palace.
The quality consciousness of the operators is evident in every detail, including the sanitary technology. All rooms are equipped with rain showers, with the exception of the Top Suite, which has a free-standing bathtub. High-quality TECE products are used in all rooms and in the public areas. Prefabricated TECEconstruct wall modules with Octa cisterns were installed, which are particularly suitable for narrow walls typical of hotels. The toilet flush plates of the TECEsquare models made of stainless steel in white and TECElux Mini glass white blend in perfectly with the simple, elegant interior of the hotel.