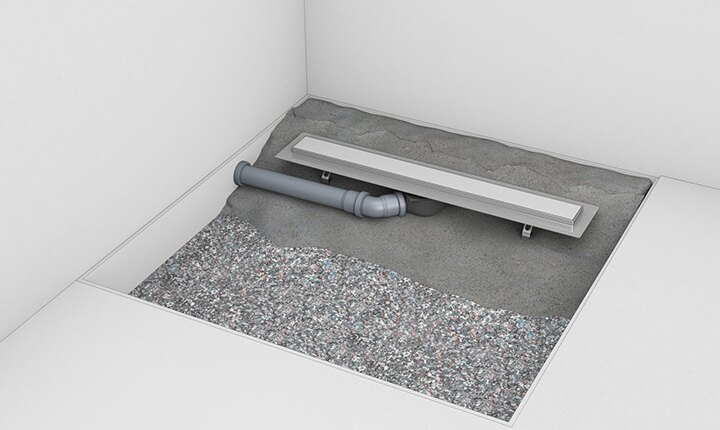 Step 2: The screed is installed with a gradient of 1 to 2% to the channel to ensure optimum drainage.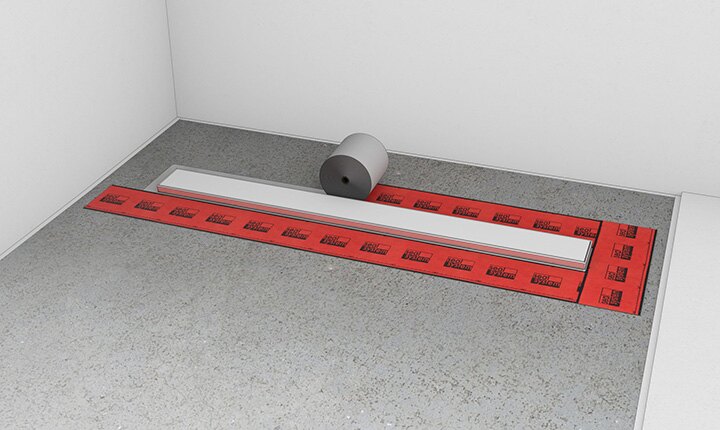 Step 3: The Seal System sealing tape is glued on in such a way that it overlaps with the shower channel flange and the screed.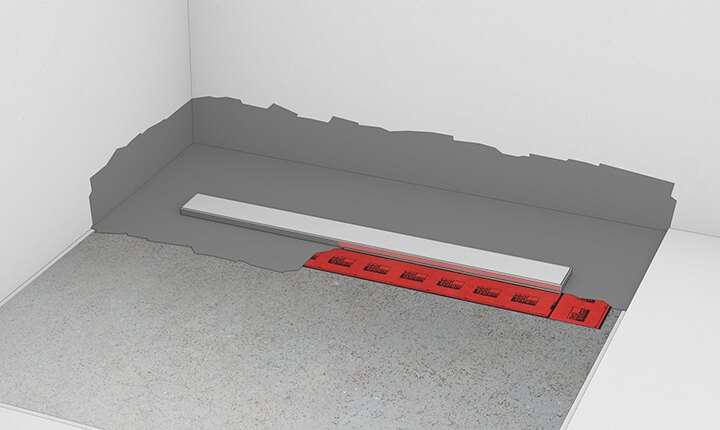 Step 4: Afterwards, the first layer of the composite seal is applied.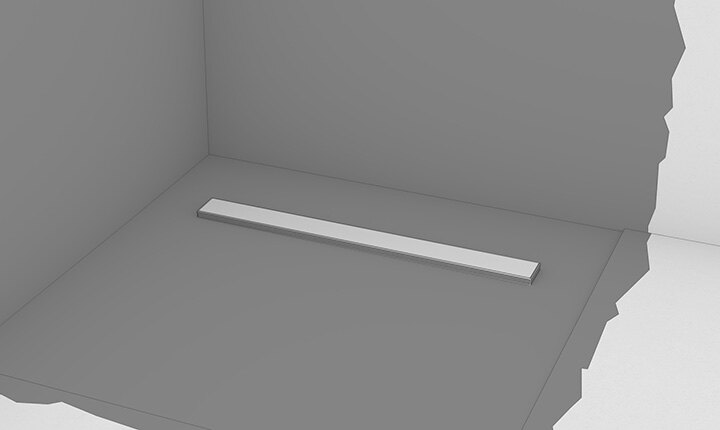 Step 5: Now the composite seal can be completely applied.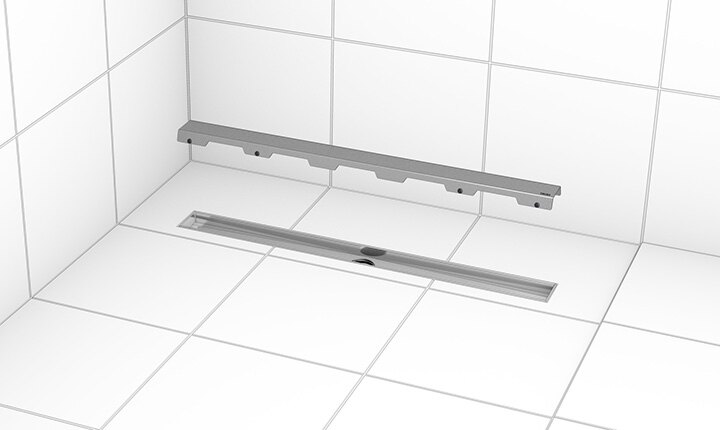 Step 6: After tiling and grouting, the cover is inserted into the channel body. This concludes the assembly. To enable thorough cleaning, the cover can also be removed any time after assembly and replaced again.