Drains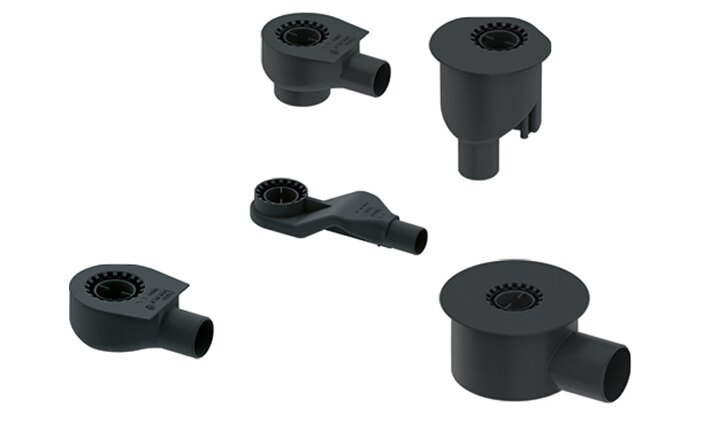 Drains for TECEdrainline shower channels are available in four heights from 53 to 133 mm and as a vertical drain.
All drains can be freely combined with all TECEdrainline channels according to the required drainage capacity and available installation height.
Covers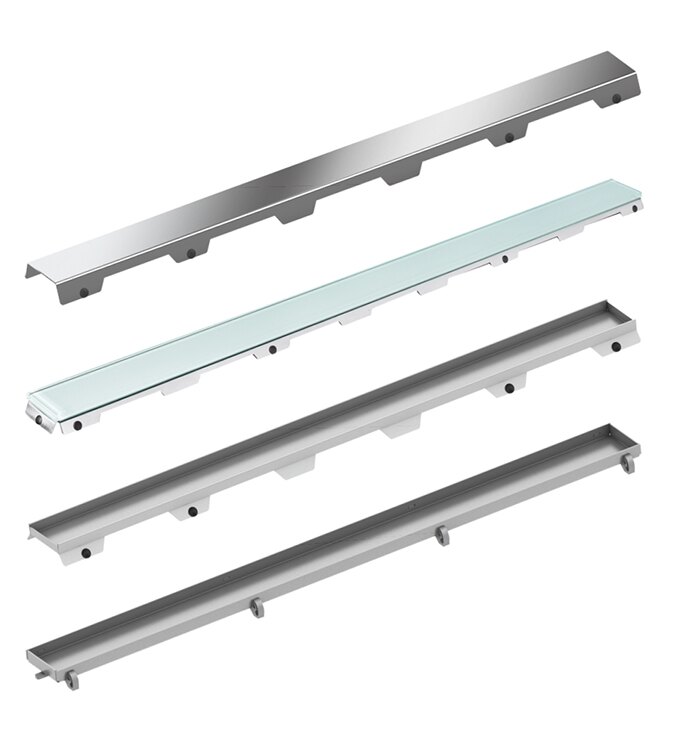 Design covers for TECEdrainline are available as a stainless steel design grate in various versions, made of glass as well as supports for tiles and natural stone.
You can find all designs, lengths, surfaces, etc. in our TECE product database.
Measurements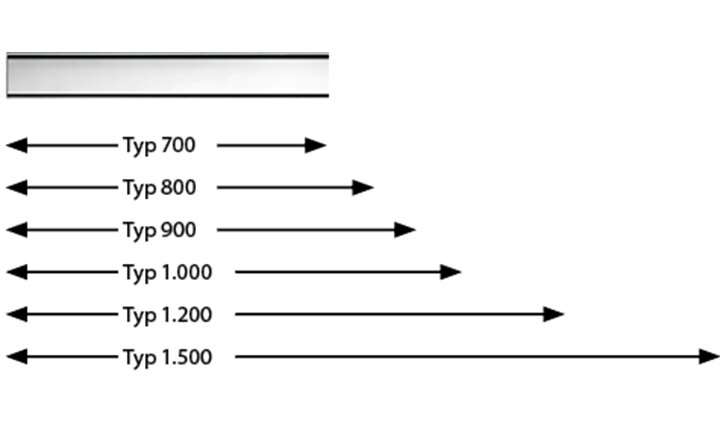 All TECEdrainline design covers can be combined with all TECEdrainline channels and are available in the lengths Type 700 to 1,500 mm.
TECEdrainline channel und cover for natural stone are delivered as a set.