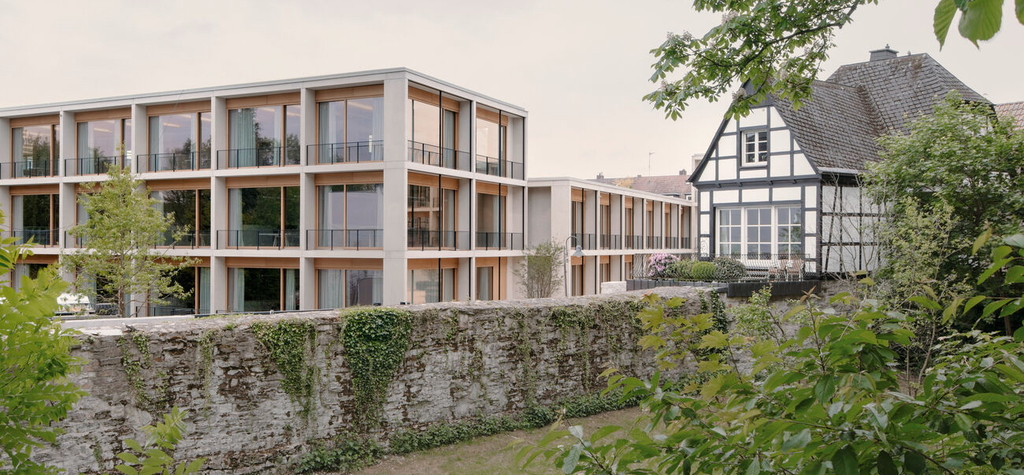 Germany

, Paderborn
Once a monastery, today headquarters
Jacoby Studios in the old town of Paderborn proves how effectively and harmoniously historical and modern architecture can be combined: the new headquarters of TAP Holding, a leading company for artists' supplies and DIY products, was integrated by David Chipperfield Architects into the listed components of a former 17th century Capuchin monastery.
It now presents itself as a dynamic building ensemble full of contrasts - awarded the NRW 2021 Architecture Prize, among others, and nominated for Europe's leading Mies van der Rohe Award.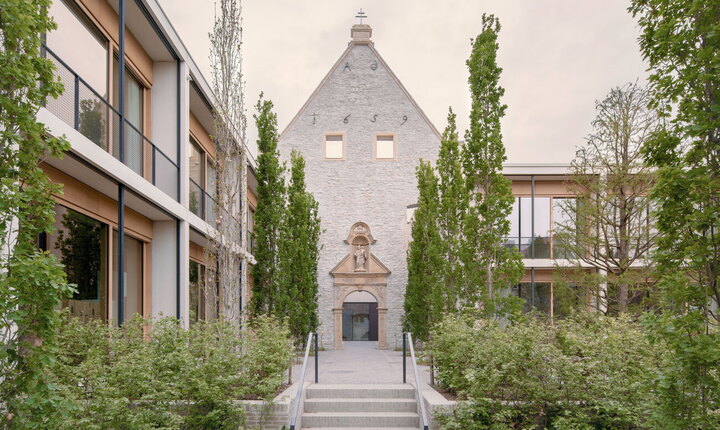 The monastery, which had been used as a hospital since 1841 and was heavily destroyed in the Second World War, underwent numerous reconstruction measures in the course of the post-war period, as a result of which the existing building stock was heavily deformed and only a few parts of the historical building fabric were still visible. According to a design by David Chipperfield Architects, the old components of the monastery - the chapel, the cloister, the eastern wing of the building and the historic cellars - were uncovered and integrated into the overall architectural concept.
The new buildings with their linear-rationalist façades now follow the structural logic of the former monastery complex and form an effective contrast to the old brickwork. Visitors to the Jacoby Studios enter the complex through the historic entrance gate and the former chapel and walk across a courtyard to the two-storey, light-flooded foyer of the headquarters, which has been recessed between the walls of the old sacristy.
The ground floor of the company headquarters contains the publicly accessible areas, while the upper floors provide the company's modern office space.
The sanitary areas also continue the linear and minimalist-reduced concept of the installation: the extra-flat TECEnow flush plates blend harmoniously into the clear architectural structures with their purist and discreetly elegant design, while the TECEprofil toilet modules ensure safe functionality.