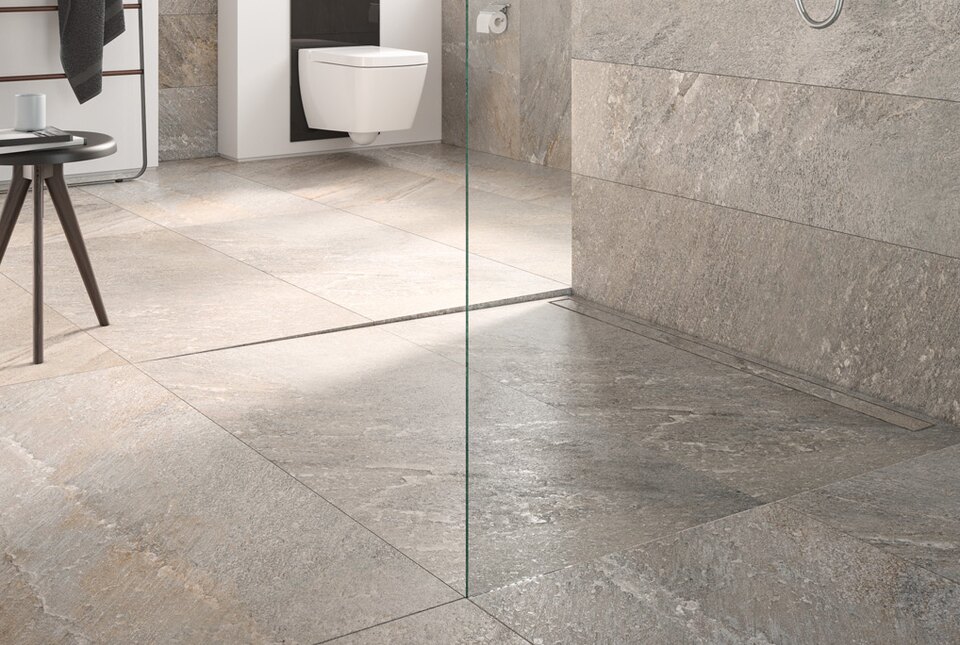 Design & Creation
Individuality & Design
Designs with personality.
A bathroom is a personal thing.
The floor space may well be predetermined, but this is not the case for the bathroom's design. TECE products are aimed at enabling fully customised concepts to be created while sticking to the specified budget.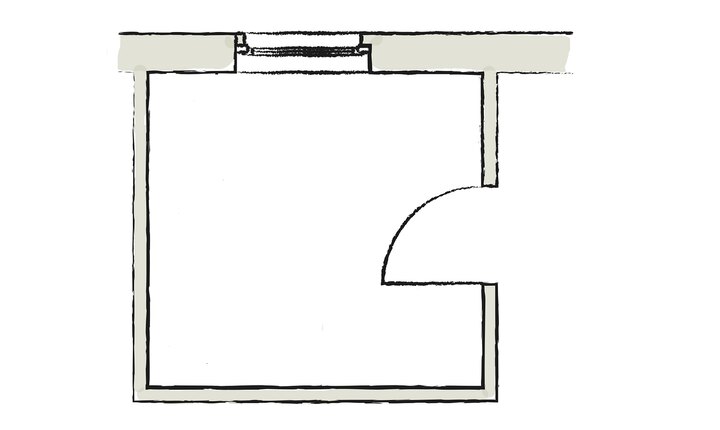 A family bathroom suitable for everyday life
In homes with children, in addition to convenience and safety, easy operation is another important aspect. For this type of project with average budgets, TECE has a wide range of solutions at the ready.
Convenience in all living situations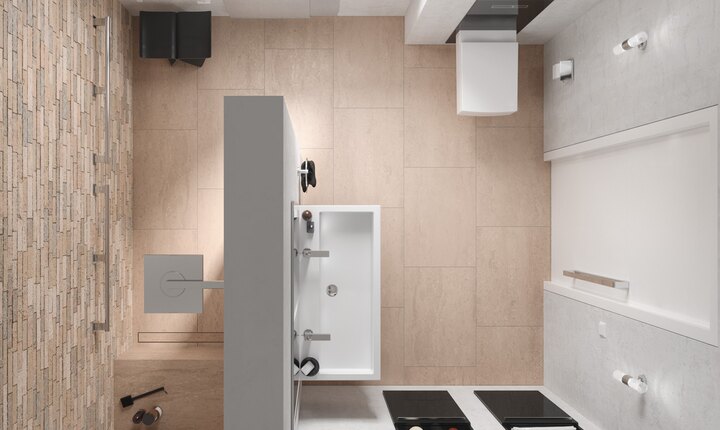 In renovation projects, city apartments are increasingly being converted into more accessible spaces.
Owners often have high expectations in terms of convenience and aesthetics – along with the corresponding budget.
Efficiency in terms of function and budget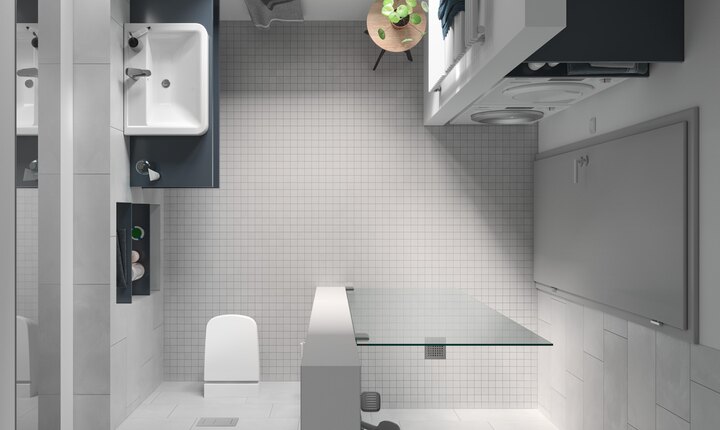 When living away from home – whether for students or modern business nomads – every last square metre must be put to good use. With this in mind, the bathroom must also be well-thought-out without putting a strain on the budget.
An excellent layout with an excellent design.
TECE products distinguish themselves through their clear contours and timeless design. Geometric shapes characterise the layout, while the focus remains on function. A variety of surfaces o er a wide range of means of expression.
Aesthetics plus
All TECE toilet flush plates can be flush-mounted to the wall as an option.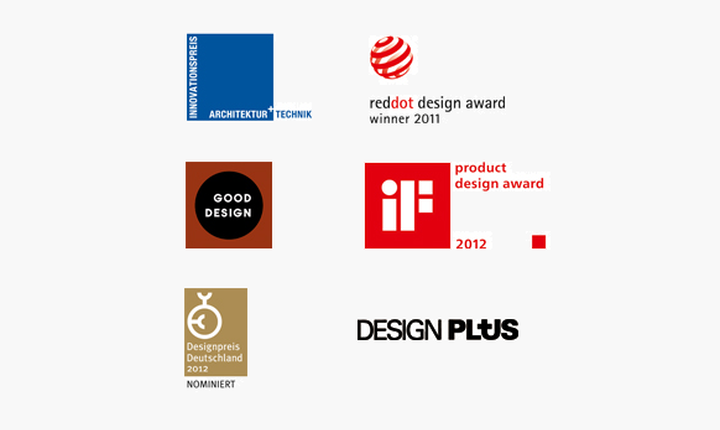 Millimetre precision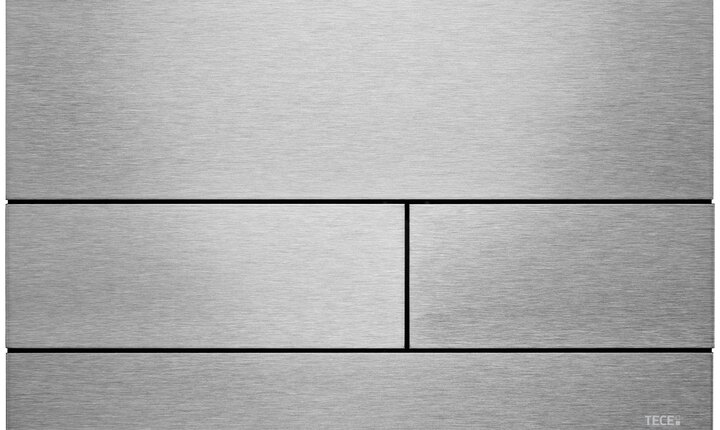 TECEsquare flush plate: The brushed stainless steel version is also protected by an anti-fingerprint coating.
The plate which is only two millimetres thick, the precise spacing and the lack of a surrounding frame give the TECEsquare flush plate its minimalist appearance. In addition to brushed stainless steel, other materials and surfaces are also available in wall-mounted or flush-mounted versions.
Light from glass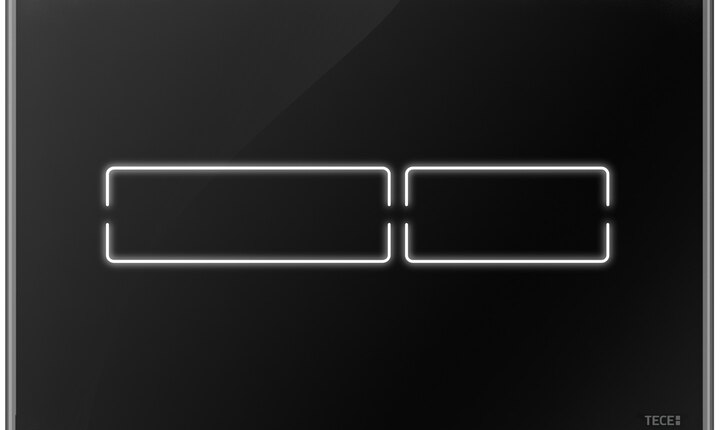 TECElux Mini flush plate
The TECElux Mini flush plate fulfils the highest demands for aesthetics, function and hygiene. The surface consists of safety glass and is available in white and black versions.
The flush button is indicated by a continuous night light which can also be activated touch-free by means of a sensor.
Round in a rectangle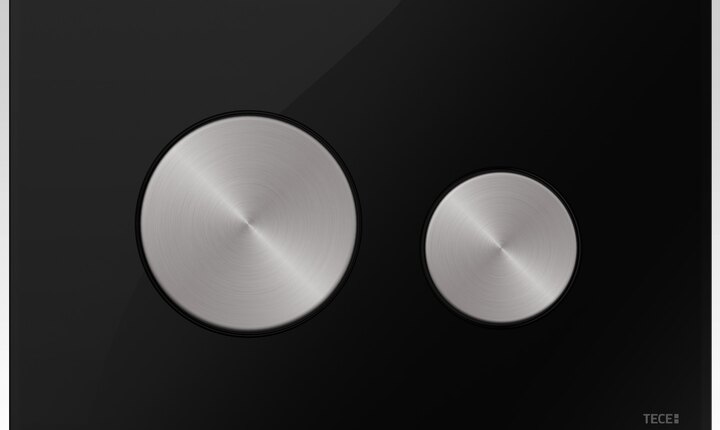 Circles in squares
The TECEloop flush plates o er hundreds of possibilities for a completely customised bathroom design.
Buttons and plates can be individually designed and combined with many materials, colours and surfaces.
Timeless design in every case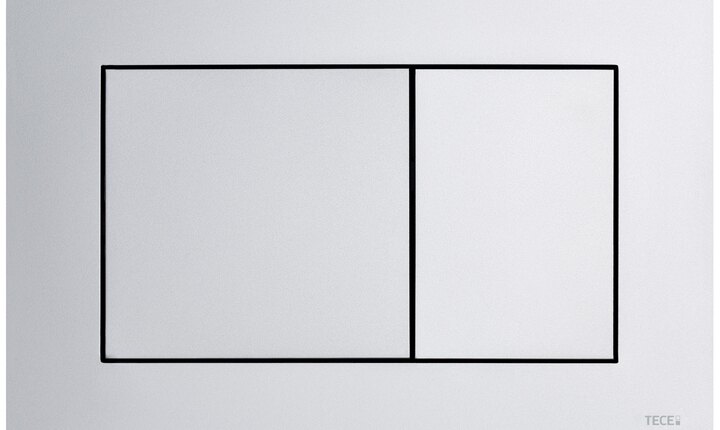 TECEnow flush plate
The TECEnow flush plate with dual-flush technology is highly convincing with its minimalist design.
This model has also been tried and tested in price-sensitive projects and in public areas – and is available as a toilet or urinal version.
On-trend, while planning safely.
TECE is up there with the latest trends. Structured collections are easily accessible and provide safety during guaranteed run times for architects and planners.
Designs with glass
A well-thought-out and harmonious bathroom layout is expressed in every detail. TECE creates its designer products in the form of a collection – for example, the glass collection. Glass is a highly aesthetic and, at the same time, low-maintenance material. The TECE collection includes shower channels, flush plates and floor room thermostats – for attractive, individual applications or for a harmonious overall design.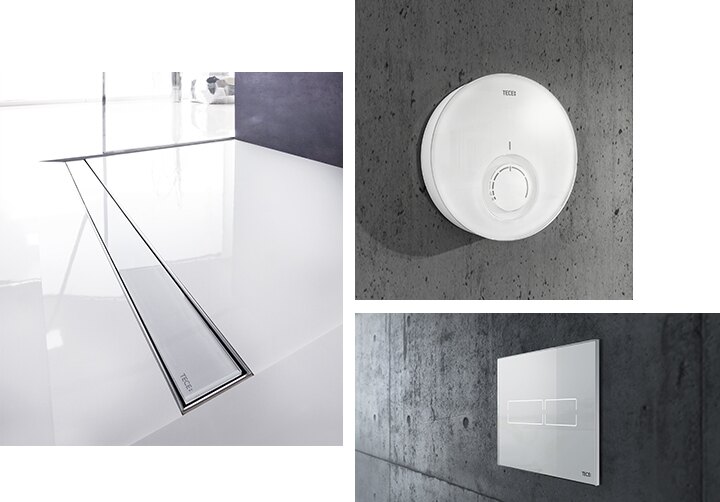 Shower channels: quite beautiful, simply practical
And best of all – available in the form of a functionally- and creatively-harmonised collection. TECE shower channels have a technically-modular design which enables safe and e cient planning.
Even if tastes change over the years, the technology remains the same. TECE shower channels are designed to o er maximum individuality and convenience in terms of their materials, shape and colours.

Just a few components – hundreds of possibilities
A TECEdrainline shower channel has a modular design and always comprises:
a design grate, a tileable channel or a glass cover,
a channel,
a drain.
"steel"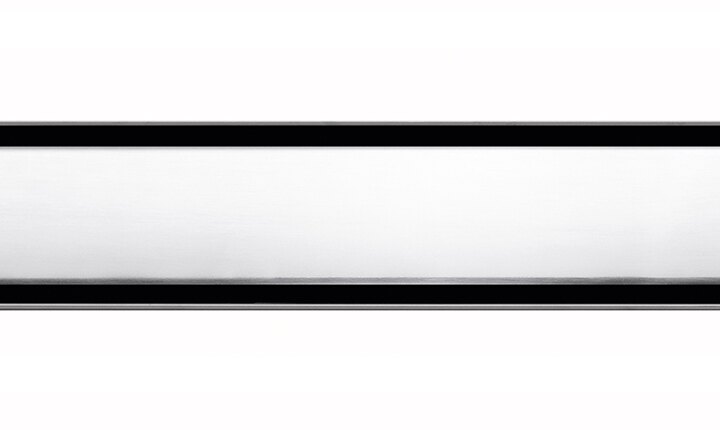 available in brushed or polished stainless steel
"basic"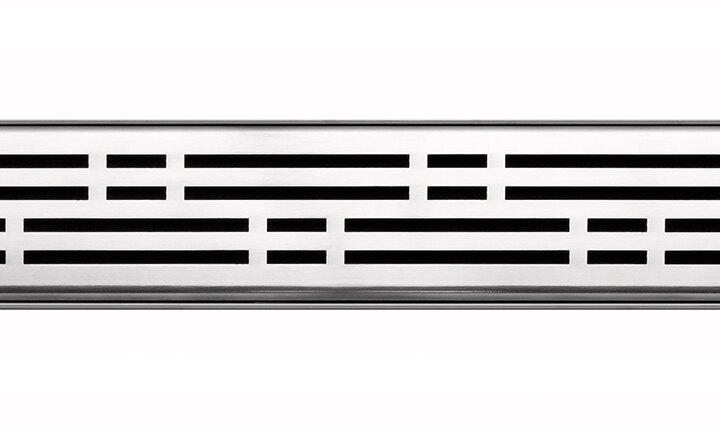 available in brushed or polished stainless steel, other designs in the range
Natural stone channel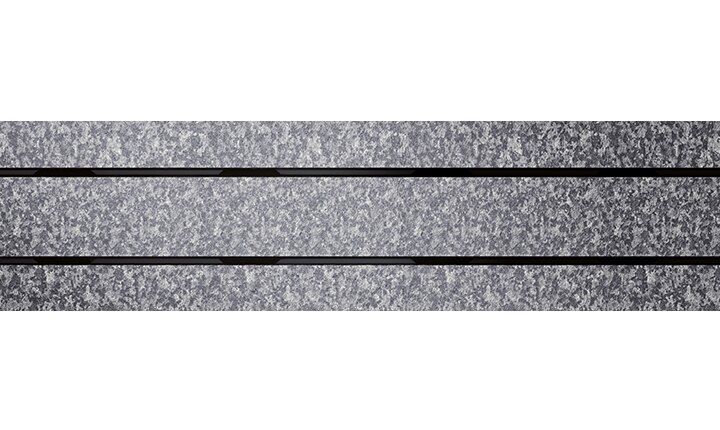 can be matched to the individual floor cover
"plate"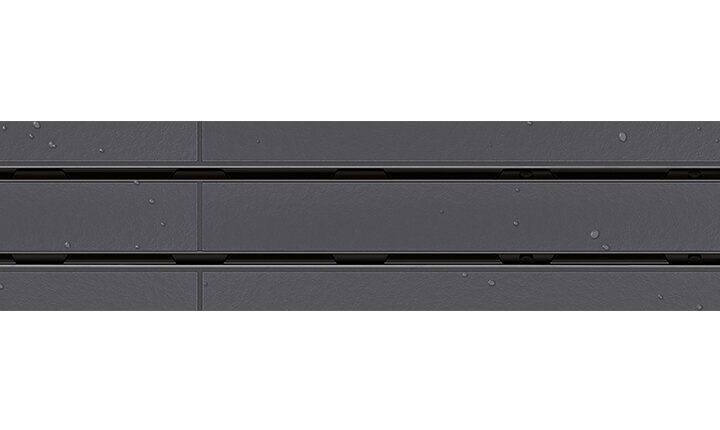 can be tiled and matched to the individual floor cover
White glass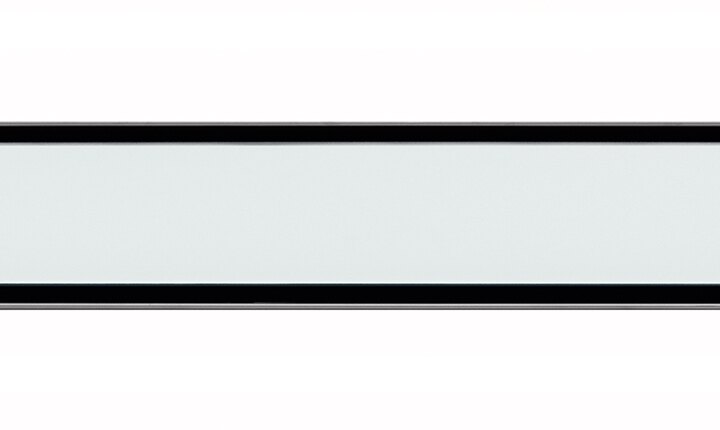 also available in black and white
Green glass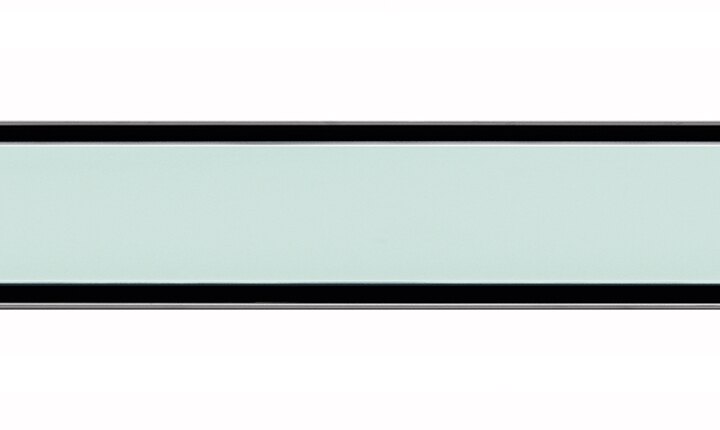 Black glass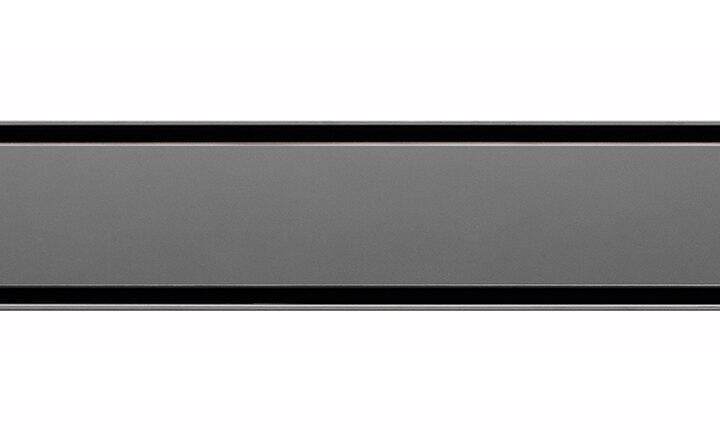 Hotel inspiration.
Designing bathrooms for hotels is a particularly dynamic field.
New concepts are always being tried out in this area, offering international guests a high level of attractiveness. However, attention must also be paid to efficiency.
For both aspects, TECE offers the right products.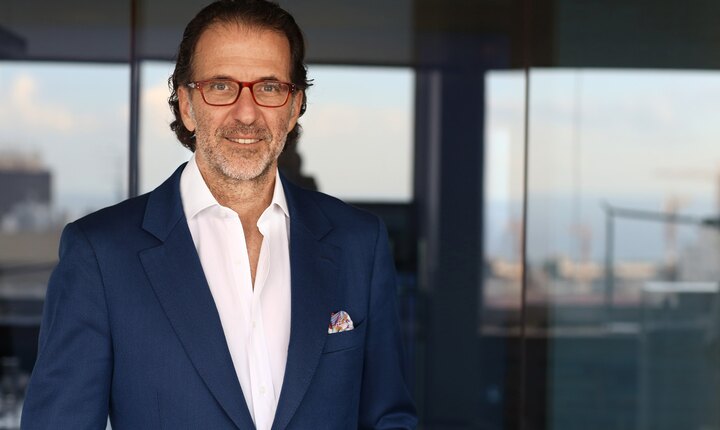 In the eld of hotel design, it is no longer just about designing rooms. It is now much more a case of creating a holistic experience from check-in to the bedroom and from the bath- room to the dining area. It is no longer enough for a hotel to be labelled "Business" or "Leisure". Today, people want to escape from their routine and try out new things. And they now pay greater attention to well-being. Indeed, the interest in wellness and convenience is steadily increasing.
The result: Hotel rooms are now also required to emanate a greater sense of relaxation and cosiness, and to appear less business-like and uniform. New forms of wellness are becoming increasingly important. The hotel room is a comfort zone where function, intelligence and design are combined. A real place of retreat.
The living area is merging more and more with the bathroom, which makes the room appear more generous, while at the same time allowing greater privacy.
This creates new challenges for architects and planners, regardless of the category in which a property is located. The optimum solution for this can only be an integrative product system. All elements of the visible and non-visible layout are perfectly harmonised in terms of technology and functionality. This means that products from third party manufacturers can also be integrated via open interfaces without any problem.
This is precisely the task ful lled by TECE product systems, which, at the same time, facilitate design and implementation.
Aesthetics is the new standard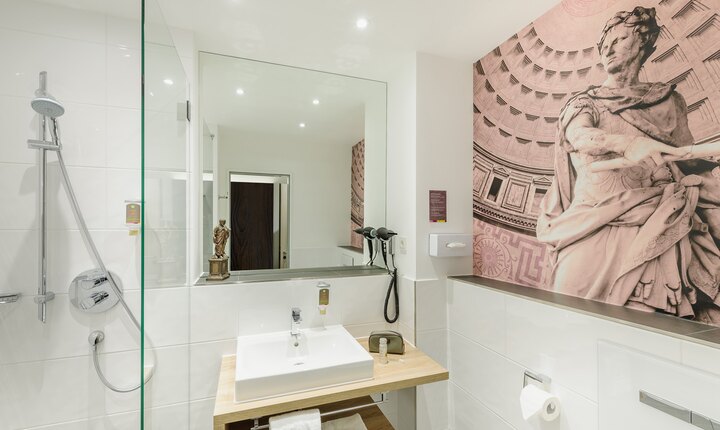 Example: 3-star hotel bathroom – IBIS Style Hotel, Trier (source: Gilbers & Baasch group of companies, Trier)
In the hotel business, "standard" no longer means cutting back on aesthetics. Exciting designer bathrooms which are attractive for guests can even be found in basic hotel categories.
And this guarantees capacity and turnover.
High demands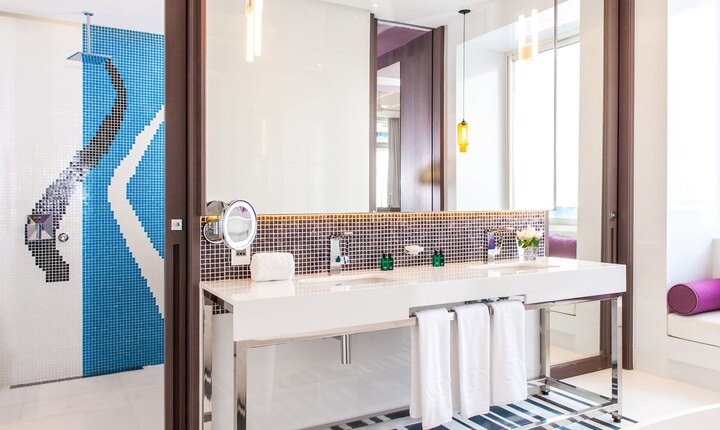 Example: 5-star hotel bathroom – Sofitel Hotel "Tamuda Bay Beach and Spa", Morocco
Modern luxury is distinguished by originality and special materials. The wide range of shapes, colours and surfaces available enables creative design.
Alternative solutions, such as contact-free toilet flushing and walk-in showers, o er the highest level of convenience.