Double joint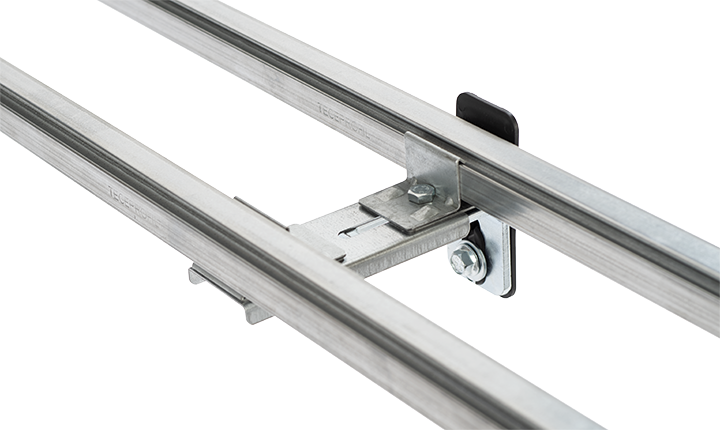 For the simultaneous attachment of two TECEprofil section tubes (without intermediate bars) on the structural shell, e.g. for half-height pre-walls.
Foot for free-standing walls
To safely brace free-standing TECEprofil support frames.
Universal connector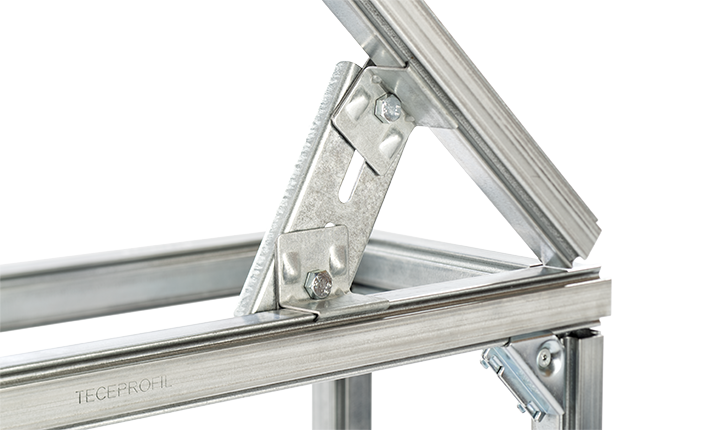 It isn't always possible to work at right angles. To cope with this, use the infinitely adjustable universal connector for any angle.
Ball joint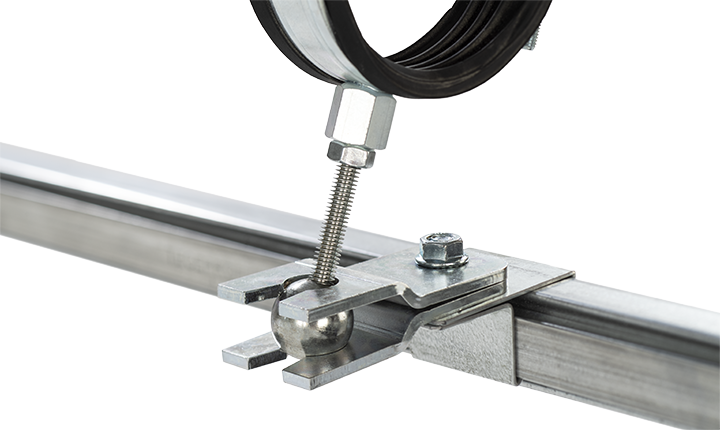 For the universal attachment of components in the TECEprofil support frame. With the ball joint, it is possible to set any angle and position.
Fixing bracket
Available in M8 and M10 versions for mounting a threaded rod. 
TECEprofil section tube connector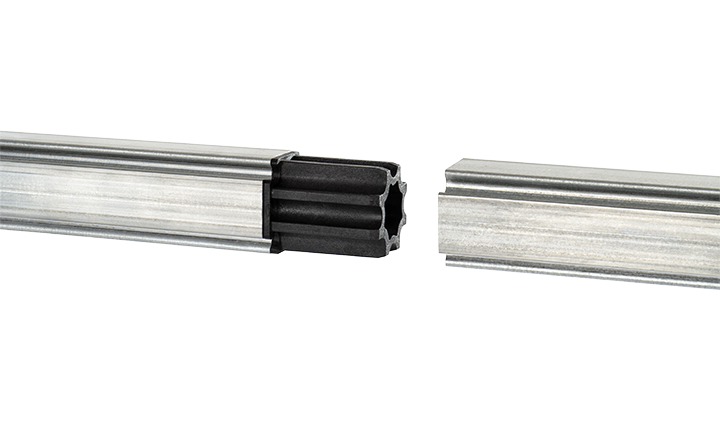 To create a stable axial connection between two TECEprofil section tubes.
TECEprofil plug-in foot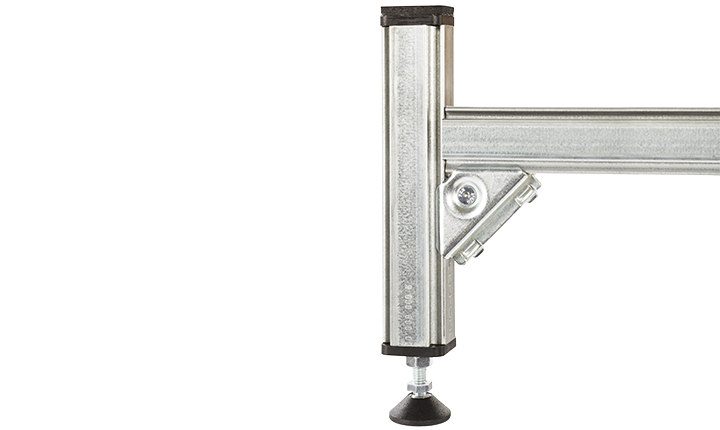 The height-adjustable foot has an end cap with rubber support. It is simply pushed into the section tube to ensure safe and even load bearing.
Attachment plate for additional fittings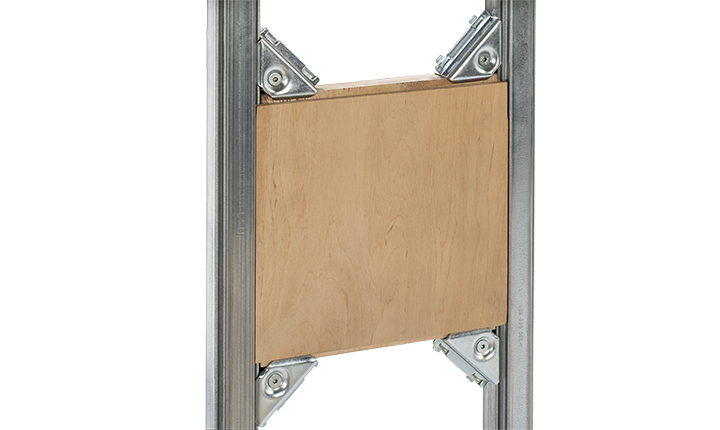 The waterproof, glued wood inlay panel is suitable for the stable attachment of, for example, mirror cabinets and bathtub anchors.