Releasing a TECEflex connection
It can quickly happen that a fitting was pressed onto the wrong pipe at the construction site. With TECEflex metal fittings, this is not a problem, because the connection can be released again with hot air. The fitting can of course be reused.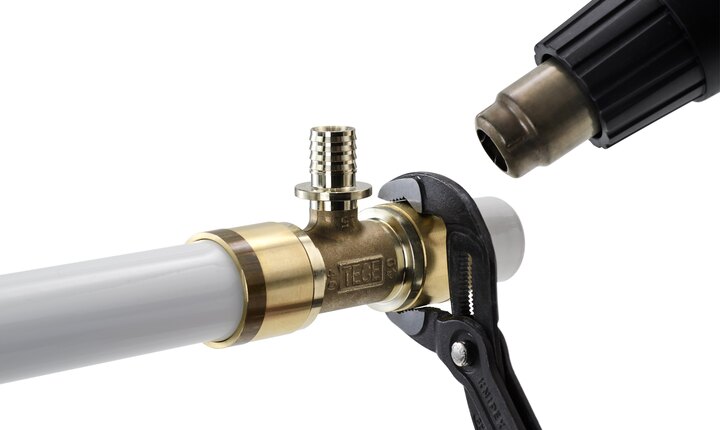 Always ready for use
With the manual tools from the TECEflex range, you can easily create sliding sleeve connections up to 32 mm. All you need is an expanding and a pressing tool. What you don't need is electricity, batteries or expensive maintenance costs for the tools.
Pipe Expander RAZ-V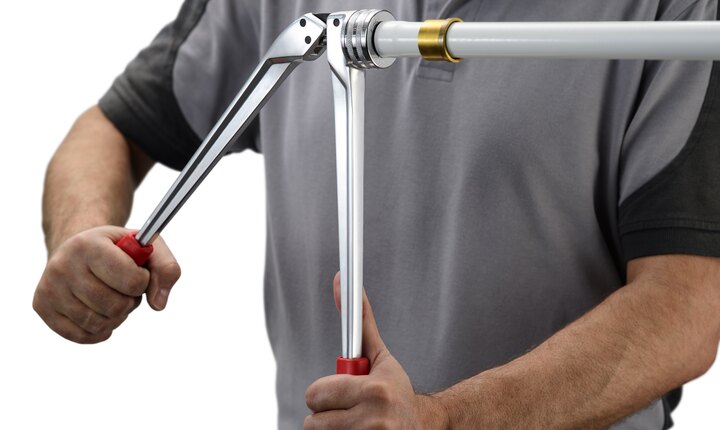 With these manual pliers you can expand pipe ends quickly and easily. Marking the insertion depth is not necessary.
Press everything from 16 - 32 mm with one tool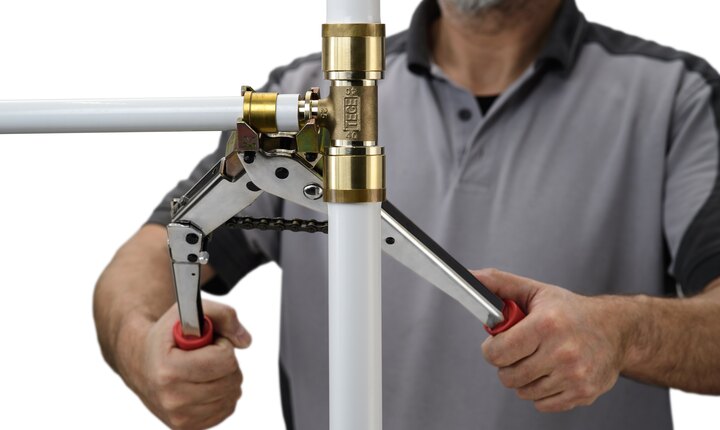 Quite simple: with the manual pressure sleeve pressing tool HPW-L. A simple exchange of the fork heads makes the tool quickly ready for use and, thanks to flexible chain hoists and an articulated arm, it can be used in any position.
No need to search and nothing to forget
Both tools together belong in the sturdy tool case so that you can get started immediately on the construction site.
You can find the practical hand tool case in the product database.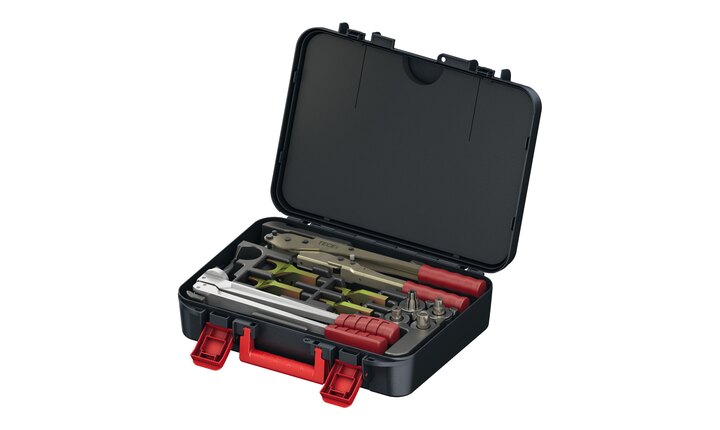 Small and handy from 16 - 32 mm
With the two battery-operated TECEflex RazFaz tools for expanding and pressing, you can also produce sliding sleeve connections in tight installation conditions or very close to the wall. The pressing tool has a double pressing fork so that you can always process two dimensions without changing.
You can find a service partner near you here.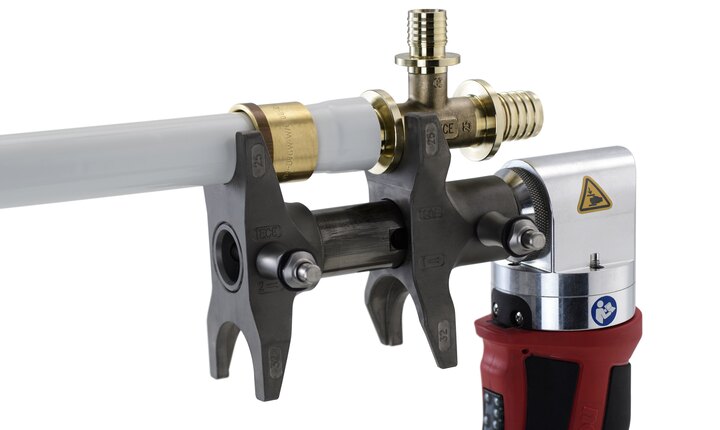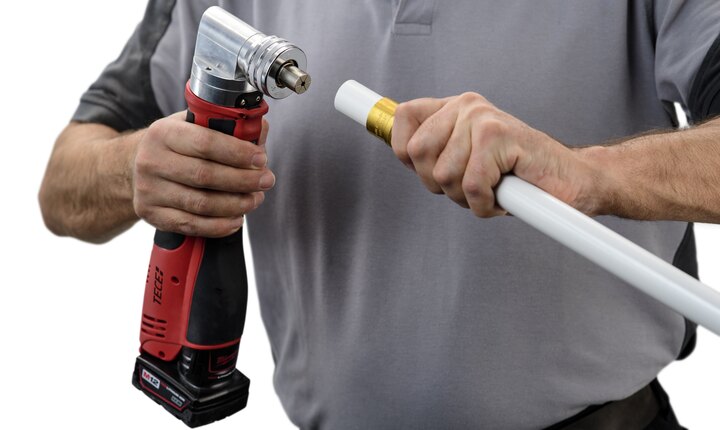 It can also be bigger
The TECEflex range offers you the PMA tool set for dimensions from 40 - 63 mm. This is compatible with commercially available pressing machines with 32 kN pressing force. The full functionality of the pressing machine is retained. And of course, the following also applies to this tool: sleeve on = tight!