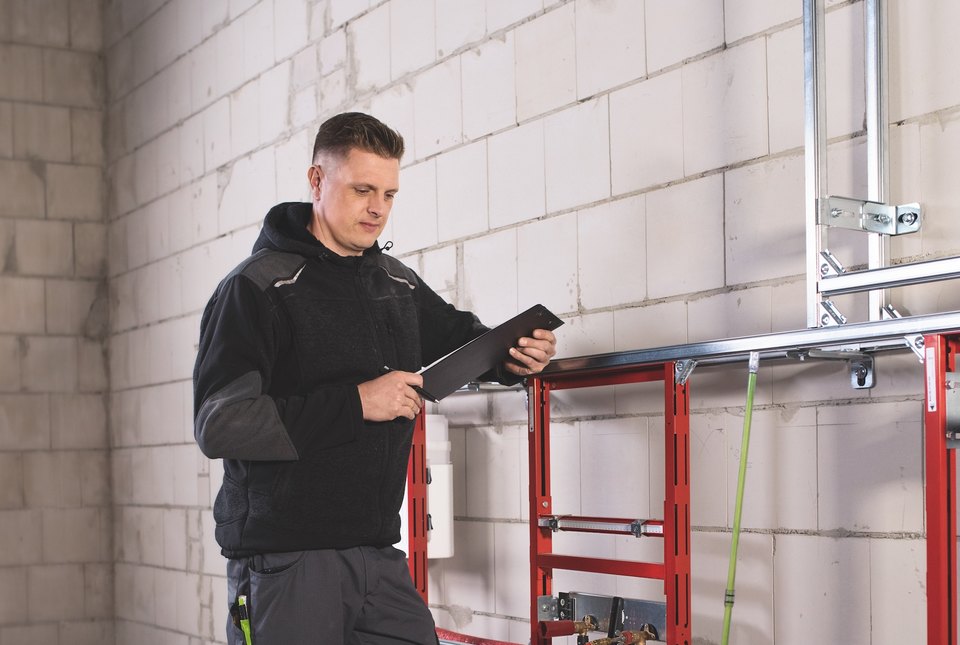 Installation & Assembly
Quality
Reliable – permanently.
A pipe for life.
At TECE, quality means permanently-functioning sanitary installation systems.

Such as the TECEflex pipe system. Thanks to its superior reliability, the same, unchanged system is still installed throughout the world today.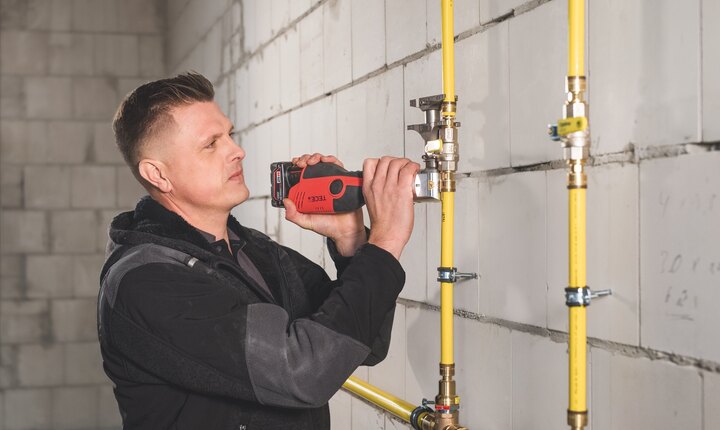 Install flawlessly
TECEflex is an error-tolerant system. The particularly thick- walled pipe is expanded before simply being pushed over the O-ring-free fitting with the pressure sleeve.
The expansion means that there is minimum pressure loss in the connection. Even gas applications can be installed with a reliable seal.
One system for all situations
TECEflex is an all-rounder among pipe systems. The system has been approved for drinking water, heating, gas and compressed air. The O-ring-free connection technology offers maximum safety.
Laboraty endurance testing.
At TECE, it's not just the individual components that are tested for functional safety – the interaction of all the components in the entire system is also inspected.
Pushed to the limits
TECE runs its own laboratory with automated test benches for fatigue and endurance tests.
This is where the minimum values required by respective standards are monitored, and, beyond this, the actual application limits of products and systems are determined.
All-round protection
Our quality assurance process goes through many stages and starts testing the raw materials even before production. The individual manufacturing steps involved in the production process are then inspected. Prior to the inventory valuation, tests are carried out on the final product, either individually or as part of the overall system.
Fatigue testing with flush plates and cisterns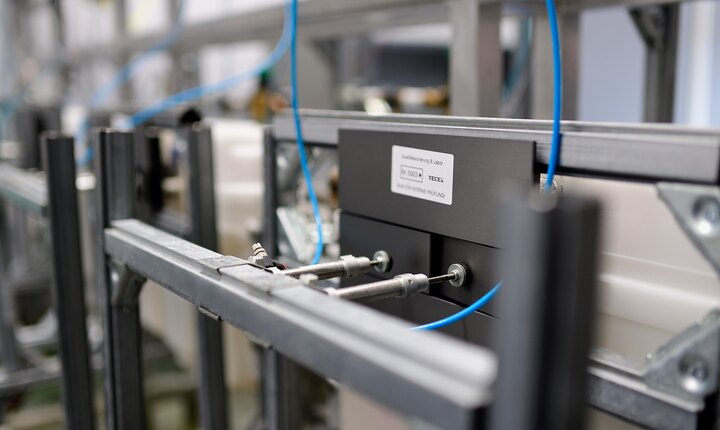 The actuation mechanism of flush plates is subjected to a 200,000-cycle fatigue test and should remain fully operational afterwards.
Test tree in a water bath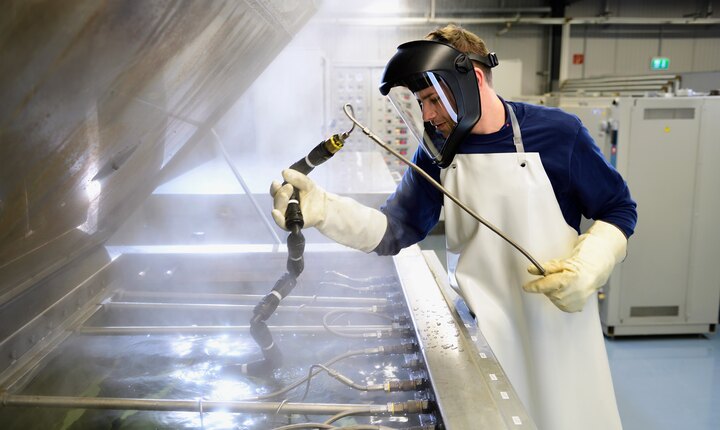 A "testing tree" with various connection points is tested for leaks in a water bath at 90°C and 10 bar. Any leaks on faulty components can be quickly identified.
All produced parts are discharged for further checks via the batch tracking system.
3 Tensile strength test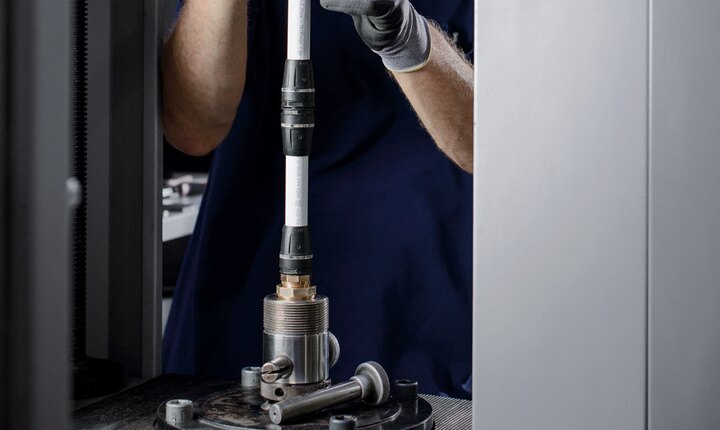 Pipes and connections undergo pull-out resistance tests to ensure maximum safety.
This guarantees that the installation will remain stable in the long term.
Measuring standard time-to-rupture curve points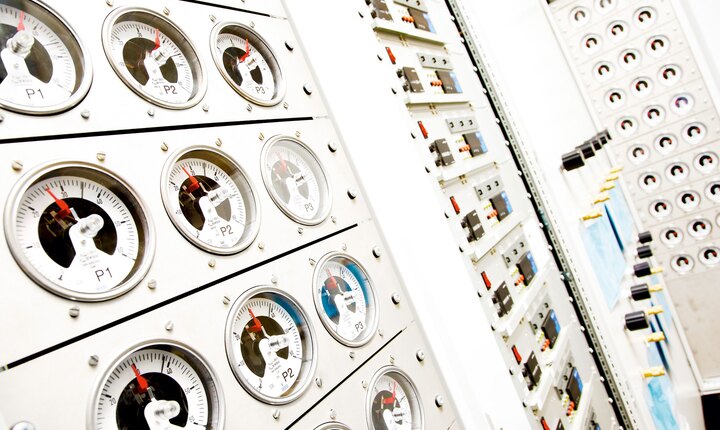 In the testing laboratory for pipe systems, points are indicated on the standard time-to-rupture curve and monitored.
For instance, the service life of a pipe sample at 90°C and 10 bar is measured and recorded.
On the safe side.
Whether in a detached house, a residential building, a nursery school or a hotel, TECE products comply with the entire range of legally required approvals at an international level.
Sound insulation test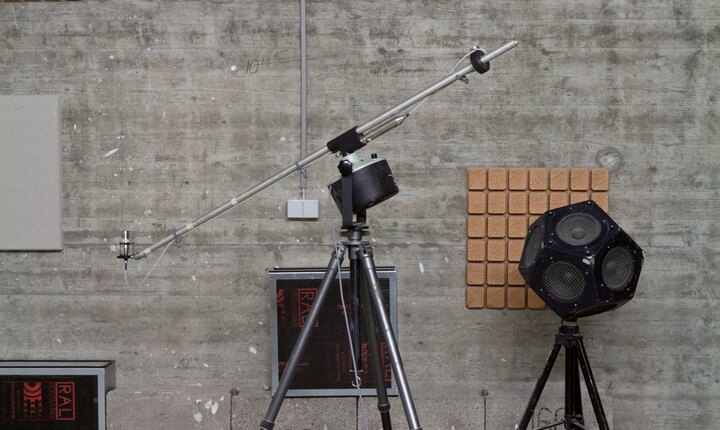 for bathroom wall sections
Fire resistance test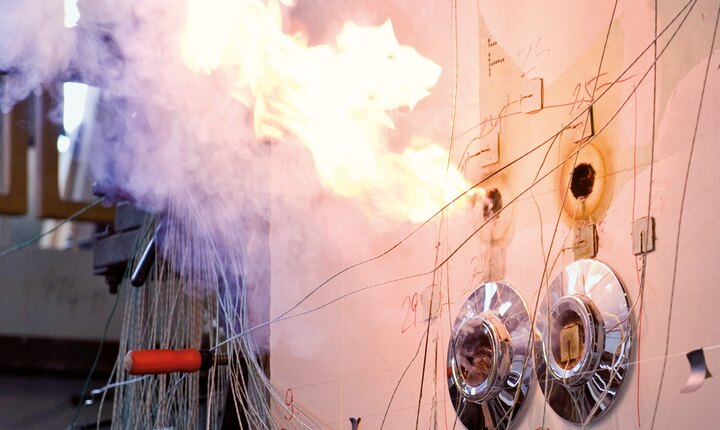 with TECEsystem
Signs of quality
International products require international approvals.
For that reason, TECE's pipe systems are continuously monitored by a whole range of international external inspection bodies.