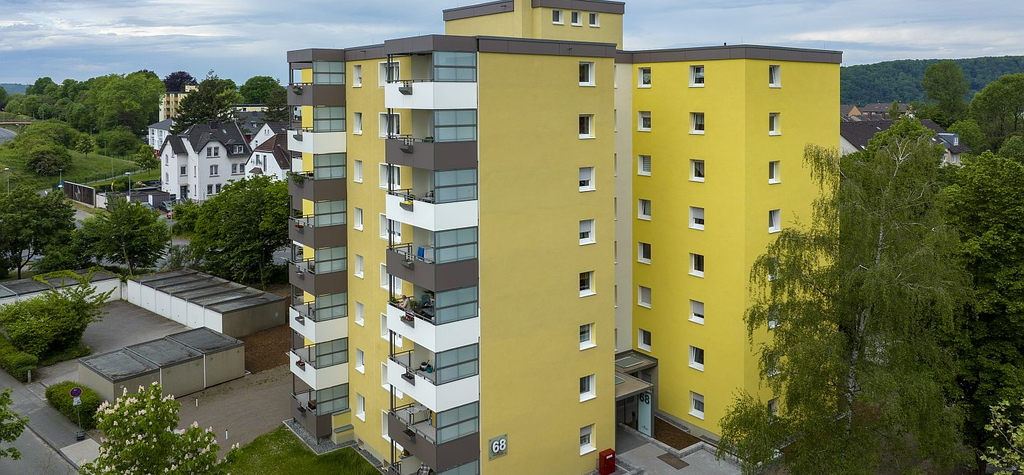 Germany

, Hagen
Flats on Knüwenstraße
Short construction times and system quality are the deciding factors 
Technical refurbishment of existing buildings in Hagen
A look at Hagen, on the south-eastern edge of the Ruhr region. There, Wohnungsverein Hagen eG has long relied on TECE, as Jörg Karpowitz, Head of Technology, explains. He says: "TECE is a long-standing, reliable and professional partner, always directly approachable in case of problems. TECE always works in a solution-oriented way."
Proven cooperation
This also came into play when, in 2020, a technical refurbishment was due in two eight-storey buildings with 40 and 48 flats respectively in Knüwenstraße.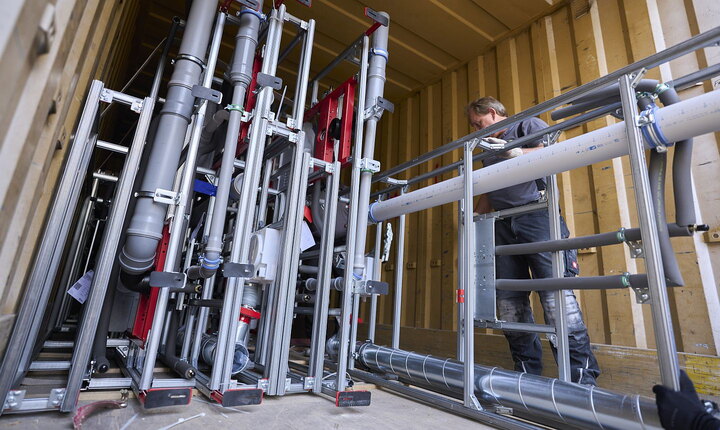 TECEsystem was therefore chosen. Specifically, installation shafts and partial-height pre-walls were used in this renovation. "The main advantages of prefabricated installation walls are the shorter construction times on site and the system quality," summarises Jörg Karpowitz.
Rehabilitation exactly on schedule
The entire renovation process went exactly according to schedule - from planning to practical implementation. The corona-related postponement of the entire construction project was of no consequence. "First of all, an overall schedule was drawn up for each flat with assembly times for all trades. The delivery of the prefabricated installation walls was then coordinated with the trades company and TECE," reports the Head of Technology. Just-in-time, the prefabricated registers were delivered to the construction site in Knüwenstraße and only had to be set up and connected on site. Precisely fitting production drawings for each individual assembly group on site formed the basis for action for the craftsmen.
Strand-by-strand redevelopment
The work progressed quickly. Work was carried out from strand to strand, from top to bottom. "We always started in four flats at the same time. It took about six weeks for all four flats: The pipes with the registers were usually - since they were pre-assembled - reconnected to the string in three days."
Flexible solution possible
In Knüwenstraße, the pre-wall shelf has only been one metre high in the bathrooms for many years. TECE took this into account accordingly in its planning of the registers. As a matter of principle, the industrially prefabricated sanitary walls and shafts from TECE offer the greatest possible flexibility and can be adapted to conditions on site. Because despite series production, it is possible to integrate individual adaptation requests in the respective flats. TECE has adapted to this with its system, as Jörg Karpowitz knows from experience with other construction projects. The TECE application engineers ask about the local particularities of a project right at the start of the planning phase.