TECE Uni cistern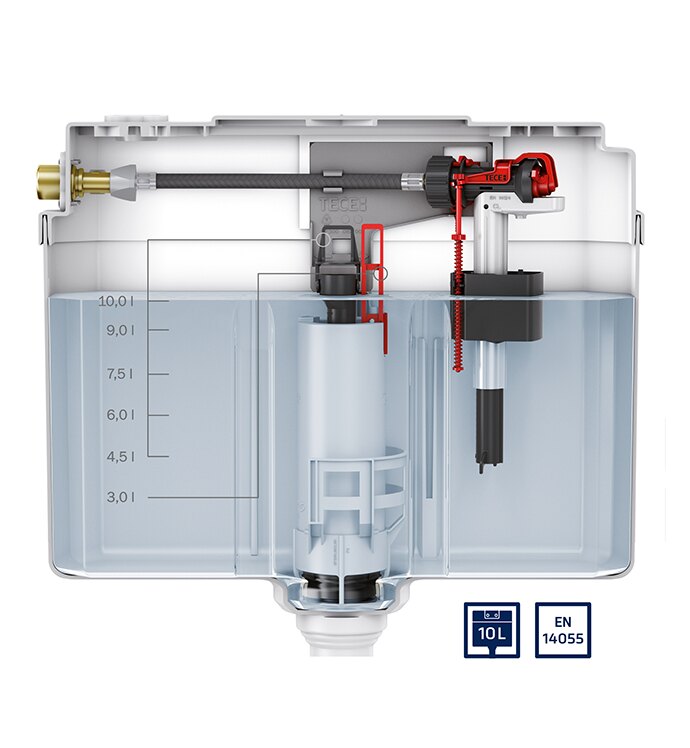 Unbeatable volumes
Strong in volume and technology: Large volume, real dual-flush system and individual pressure control are just some of the properties that make the TECE Uni cistern a tried and tested multitalent.
With its 10 litre tank, the Uni cistern offers the greatest total volume in its class. This doesn't just let you set an especially large flushing volume to prevent deposits in old pipe systems.
The large tank simultaneously offers 4 litres of the standard 6 litre flush for direct rinsing. With zero waiting – for a secure feeling with every use.