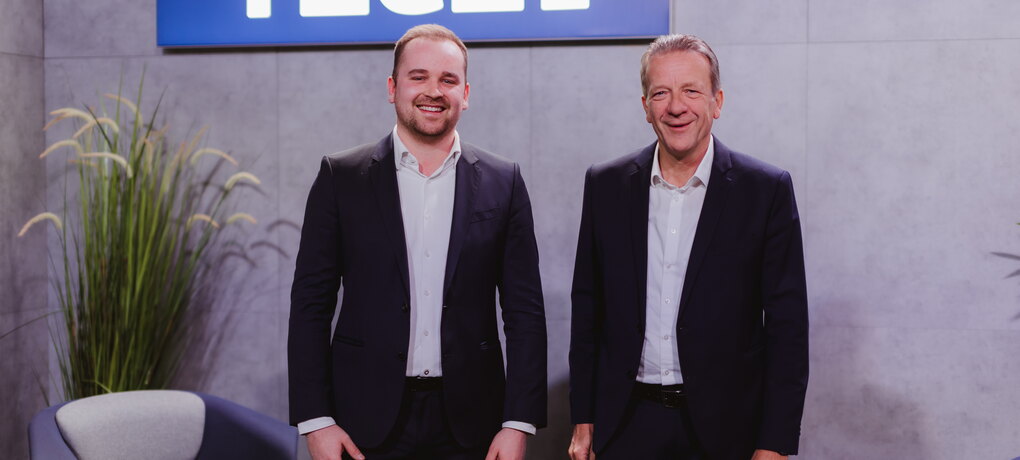 TECE management board joined by one of the shareholders: Peter Fehlings (left) to become Managing Director of German Sales; shown here with Hans-Joachim Sahlmann, spokesman for the management board.
Peter Fehlings to become Managing Director at TECE
Family business plans next step in generational transition
In 2014, the children Carolin, Peter and Jens Fehlings took over the company shares of the TECE Group from their late father Thomas Fehlings. Since then, they have played an active role on the advisory board and in the strategic direction of the group. With Peter Fehlings, a shareholder will now join the operational management as Managing Director on July 1, 2023. After internationally oriented studies in business administration, he completed this education with two master's degrees. Additionally, he has gained various practical experiences in companies in the HVAC industry, among others.
Peter Fehlings will initially take over the management of the German sales organization at TECE and will work closely with Hans-Joachim Sahlmann. As spokesman for the management board, Sahlmann is currently responsible for the D-A-CH sales region and marketing for the TECE Group. As of the end of 2024, Peter Fehlings will then assume Hans-Joachim Sahlmann's responsibilities; the latter will continue to support the company in an advisory capacity. The owner family welcomes this step by Peter Fehlings and will actively support him from the advisory board.