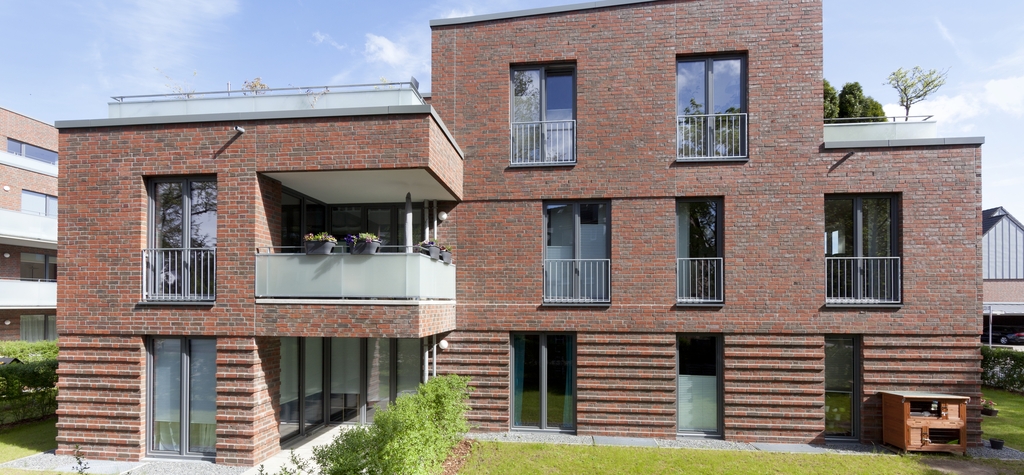 Germany

, Norderstedt
Tannenhof Residential Complex
Norderstedt is an up-and-coming town near Hamburg. More and more young families are moving here to live in a more rural setting, while still maintaining quick access to the city of Hamburg. The "Tannenhof" residential project meets this growing demand. 45 modern condominiums have been built on the site of a historic carpentry workshop.
Everything was installed without defects with a minimum of manpower. TECEsystem has proven itself.
Bodo Müller, installer in charge at Herm. Küker & Wilh. Böttcher OHG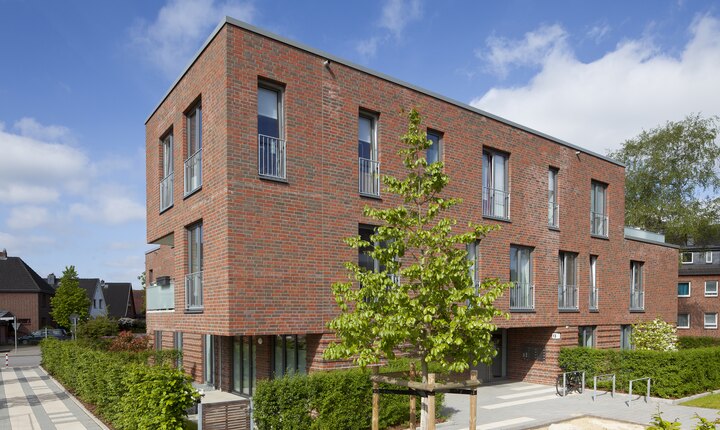 High-quality features
Several houses are loosely grouped together, creating the feeling of a small residential district of their own. The red clinker bricks typical of northern Germany and the generous architecture are striking. Each apartment has a balcony or terrace. Inside, everything is equipped to a high standard: with underfloor heating, oak parquet flooring and in many cases even two bathrooms.
Why HVAC installers choose TECEsystem
Prefabricated pre-walls prove their worth especially in large-scale projects with a large number of bathrooms of the same type. But some installers know from experience that the advantages of TECEsystem also pay off in a smaller job with "only" 45 residential units. This is the case with Bodo Müller, the installer in charge at Herm. Küker & Wilh. Böttcher OHG: "TECEsystem allows us to reduce our operating times for the shell construction phase. This is an advantage for new construction projects, even with small quantities."
Time saved - calculation secured
80% of the pipelines are already installed in a TECEsystem prefabricated wall. The elements for the specified sound insulation requirements have also already been taken into account. TECE supported everyone involved in the initial planning phase. As a result, all technical details and the entire construction site logistics were coordinated in good time.
TECE then delivered the pre-walls to the construction site on schedule. At the end, just a few work steps were required with a minimum of personnel to set up and connect the system. This is because TECEsystem prefabricated sanitary walls significantly reduce the number of fitters required on the construction site. The motto is: do more with less screw work.
As Bodo Müller emphasises: "One colleague installed the prefabricated wall connections. Two others took care of the pipe distribution under the ceiling in the basement. With a traditional sanitary installation, I would have needed at least twice the number of staff."