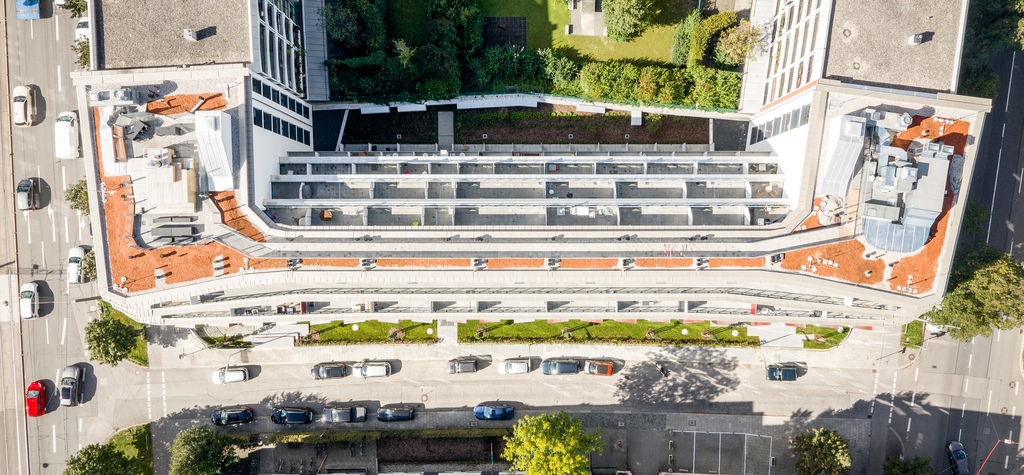 Germany

, München
my room Serviced Apartments 
The number of students has been rising steadily for the past ten years. The demand for small, temporary living space is growing accordingly. The example of "my room" in Munich shows how such building projects can be realised quickly and to a high standard: The bathrooms of the student and business flats were realised with industrially prefabricated TECEsystem sanitary walls.
A house in the premium segment has been built in Munich's top location Bogenhausen. The flats are fully furnished, the parquet flooring is heated, and they have modern kitchenettes and fully equipped shower bathrooms. Some flats on the top two floors have their own roof terraces. Because the rest of the residents should not be denied a view over the roofs of Munich all the way to the Alps, students can enjoy their study breaks on a large, shared roof terrace.
In order to speed up the construction process and to make it more cost-efficient, more than 500 bathrooms were built with TECEsystem sanitary walls. The use of these individually planned and industrially prefabricated segments helped to ensure that the construction could be reliably planned. Risks such as construction defects or delays could thus be minimised and the factors of quality and costs were optimised. In addition, waterproof drainage technology from TECE was also used. This meant that two assemblies could be obtained from a single source, which further accelerated planning and execution.
One of the advantages of TECE flush technology comes into play especially in projects such as "my room", where the developer offers properties and flats of different categories: The flush plates are interchangeable, which means that the toilet technology can be easily adapted to different equipment levels. Here, the client opted for TECEnow: thanks to its robust technology, the flat flush plate copes well with the numerous, changing occupants and finds favour with the majority of users thanks to its simple design.