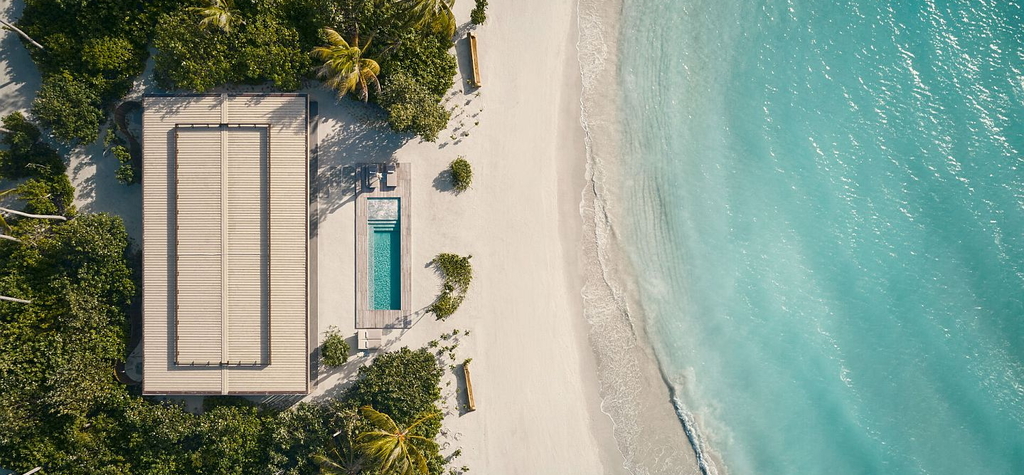 Maldives

, Fari Islands
Resort Patina Maldives
Luxury meets environmental protection: When choosing their dream hotel, tourists no longer only look for exclusive comfort, but increasingly also for ecological sustainability. This is especially true in the Maldives, which will be affected by the consequences of climate change like hardly any other country. The new Patina Maldives resort on one of the Fari Islands in the North Malé Atoll, which is also home to the capital Malé, shows how both aspects can be combined at the highest level.
The concept of combining ecology and luxury is as unmistakable from afar as it is when looking at the details. The Brazilian star architect Marcio Kogan has dimensioned and positioned the resort's buildings, which are spread across the entire island, in such a way that they blend gently into nature. The use of wood and natural stone as building materials also ensures that the architecture is visually pleasantly restrained.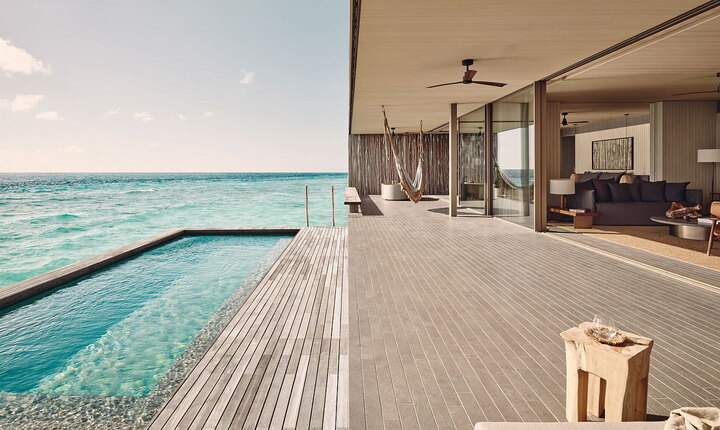 The sanitary technology proves how much attention is paid to sustainability, even in the details: The 124 installed TECEconstruct toilet modules with 4.5/3 litre flush contribute to the economical use of water. 124 TECEsquare toilet push plates in matt black and black chrome blend just as elegantly into the high-quality ambience of the resort as the 261 TECEshowerline shower channels.
The island offers everything that makes a holiday in the Maldives so distinctive on an area of around 1,000 x 600 metres: snow-white beaches, turquoise-blue sea and tropical vegetation. The total of 110 accommodation units include beach and overwater villas, each with one or two bedrooms and a private pool, as well as a beach house with three bedrooms and a swimming pool. Inside the villas, guests also have the feeling of being one with the landscape: Large window fronts offer fantastic panoramic views of the Indian Ocean in all accommodation units.