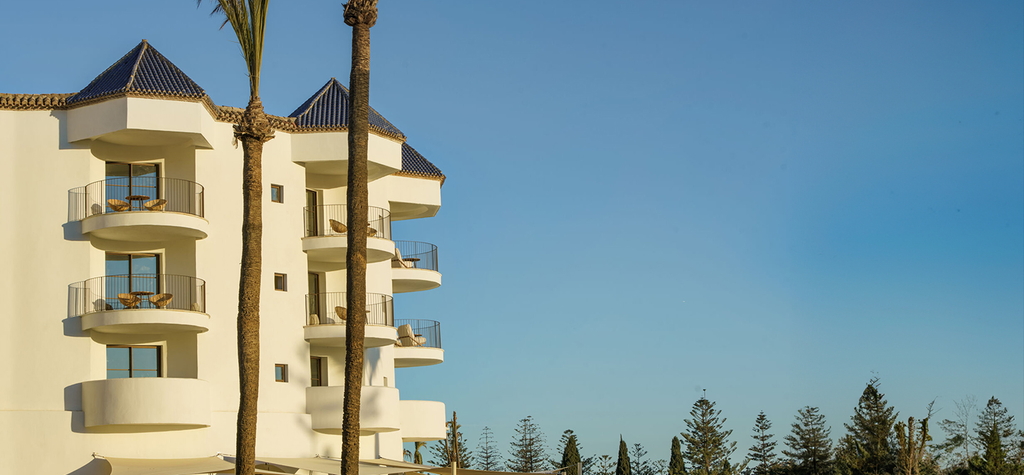 Spain

, Mijas
Fascinating history meets modern present
In the hills of the Costa del Sol - located between Málaga and Marbella - is the picturesque village of Mijas. In addition to a spectacular view of the Mediterranean Sea, the village offers a lot of Andalusian flair: the winding alleys and the cluster of white-painted houses paint a charming picture of days gone by. Those who want to enjoy all this will get their money's worth at the 5-star hotel La Zambra Resort by The Unbound Collection by Hyatt: the name itself is derived from flamenco dancing and thus a core element of Andalusian culture, and the location delights with an unobstructed view of the sea. The building of the 5-star residence once housed the legendary Byblos Hotel, which opened its doors in 1984 and was a refuge for jetsetters and celebrities in its time.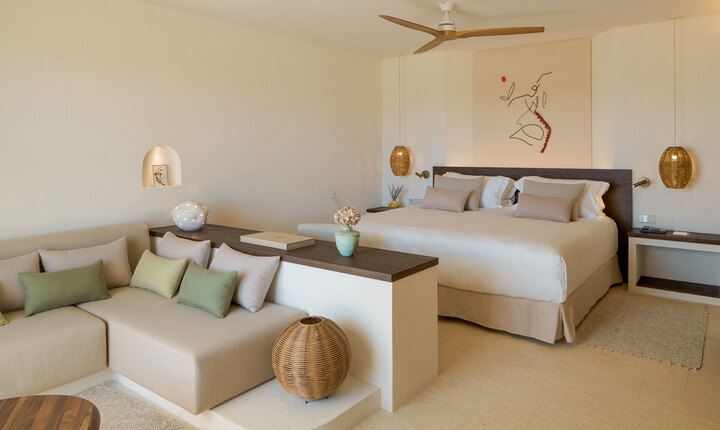 After two exciting decades, the hotel was history and closed its doors until La Zambra moved in after extensive modernisation. Today, the hotel presents a palette of warm, soft colours and furnishings made of natural materials in homage to the Andalusian philosophy. This makes for a relaxing and inspiring stay. Visitors can sit back and enjoy nature from the balcony in the stylishly furnished rooms and suites, which are equipped with the latest comforts.legendary Byblos Hotel, which opened its doors in 1984 and was a haven for jetsetters as well as celebrities in its time. 
Special attention was paid to preserving the distinctive features of the legendary Byblos Hotel. Even today, the striking white buildings with their blue turrets can be admired; it seems as if they are watching over the village of Mijas.
The exclusive luxury domicile offers its guests a range of leisure activities such as golf or water sports, the wellness area and a luxurious spa ensure relaxing hours and also culinary wishes are fulfilled. The hotel's own restaurant serves first-class Spanish and international cuisine, accompanied by fine wines. Guests can dine on the terrace while admiring the sunset over the Mediterranean - a real treat for the senses.
197 stylish rooms and suites are bright, friendly retreats. In harmony with the furnishings, the sanitary equipment embodies a perfect balance between timeless elegance and innovative technology. That's why those responsible opted for an extensive product range from the TECE product world. Due to special structural requirements, the TECEocta II toilet module was used in some rooms and suites. Regardless of whether it is installed in metal or wooden stud walls, the toilet module is extremely versatile. It is equally suitable for pre-wall and corner installations as well as for single-block installation. This makes it extremely flexible and adaptable to different installation needs. 
The TECEsolid toilet flush plates made of stainless steel ensure a uniform, design-oriented look: they blend in perfectly with the design of the bathing oases. Their minimalist, flat design harmonises perfectly with the contemporary aesthetics of the hotel, while the economical dual-flush technology helps to reduce water consumption. TECEsolid toilet flush plates are extremely resistant and have a robust construction with a 2 mm thick stainless steel surface. This means they can easily withstand the daily stresses and strains of guests and a long service life is guaranteed.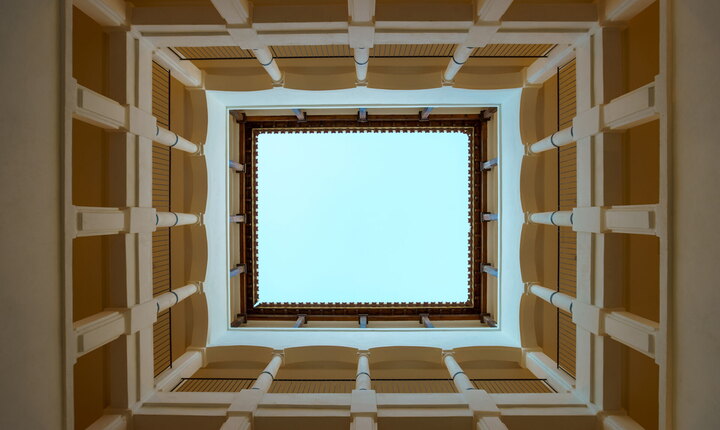 The TECEone shower toilet was also used. It promises guests of all ages maximum comfort and hygienic and convenient cleaning. With intelligent technology that works without electricity and intuitive operation, thorough intimate hygiene is easy. Since, unlike other shower toilets, it is completely hydraulically operated and therefore requires no electricity, it is also environmentally friendly and permanently cost-saving. There is also no need for expensive maintenance and service contracts. 
Furthermore, the TECEdrainline shower drainage system, which has been tried and tested a million times over, was selected. Made of high-quality stainless steel, it is characterised by its polished visible edges, which not only ensure an attractive appearance, but also offer a high load-bearing capacity. This product was used in all hotel rooms. 
In this unique environment, the high-quality products from TECE are perfectly used and discreetly accentuated. In this way, TECE technology blends seamlessly with the design concept of the hotel. Bienvenido a La Zambra Resorts.
Images: Sleepifier