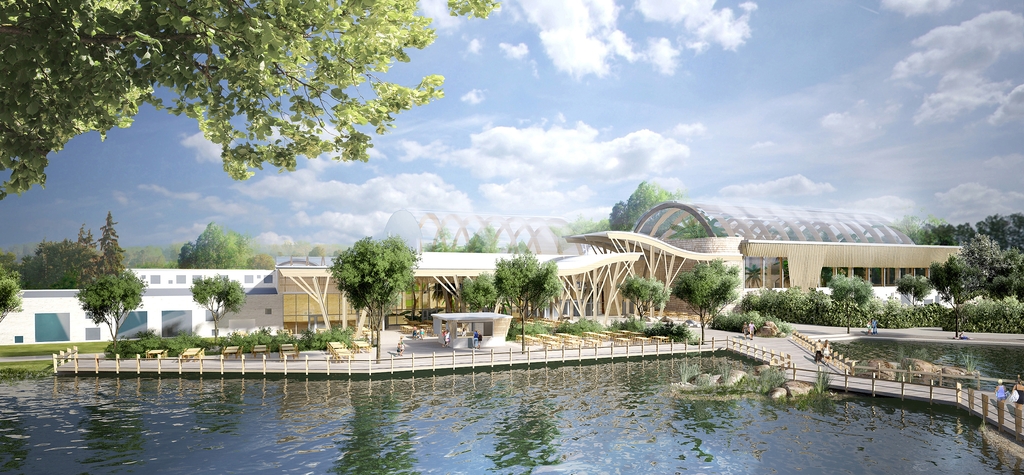 Germany

, Leutkirch im Allgäu
Center Parcs Park Allgäu
In Leutkirch im Allgäu, a holiday park from Center Parcs containing a total of 1,000 holiday homes was built on 184 hectares of land. The park was fitted with TECE piping technology and the exclusive homes were fitted with TECE sanitary technology and underfloor heating.
A quarter of the 1,000 holiday homes belong to the exclusive category: the furnishings include a wellness bathroom with jacuzzi, a rain shower and a sauna. The construction included TECE cisterns, TECEbase toilet flush plates, TECEdrainline shower channels and the TECEfloor underfloor heating system.
The performing sanitary specialist had to implement the sanitary technology in collaboration with 30 fitters within a short time window. The materials, which were delivered directly from the TECE warehouse in Emsdetten, occasionally had to be requested at very short notice. Thanks to optimised logistics, however, these were always delivered to the site on time. The logistical planning effort was a particular challenge in the construction phase owing to the large area of the premises, the numerous residential units and the roughly 1,200 tradespeople on site.
TECEflex was the piping system of choice for the potable water installation. The piping analysis conducted by TECE guarantees a uniform and fresh supply at all tapping points throughout the entire system. It avoids stagnation and meets the highest quality standards. The heating demand calculation and design of the underfloor heating were also carried out by TECE's support crew.