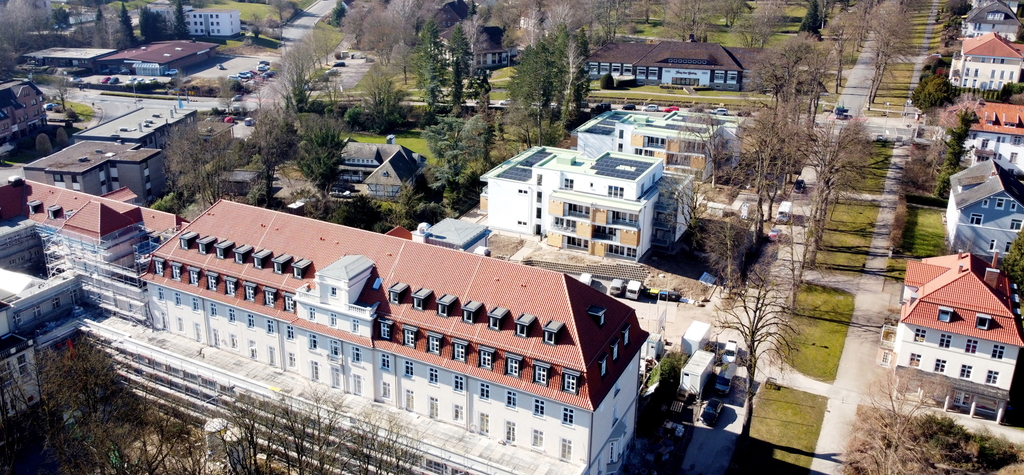 Germany

, Bad Eilsen
Civic splendor meets modern quality of life
In the immediate vicinity of the picturesque spa park of the traditional spa town of Bad Eilsen in the Schaumburger Land region, a bathing hotel was built in 1926, which served as a summer residence for the middle-class guests at that time. Almost 100 years later, the listed building shines in new splendor as the "Residenz am Kurpark": In 2021, the historic bathing hotel was converted into an exclusive senior care center with an integrated nursing school, day care facility, meeting café and several assisted living apartments - the unique charm of the hotel was preserved in the process.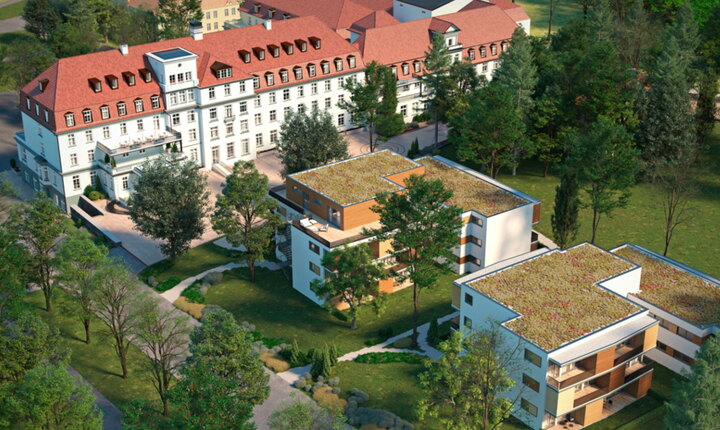 As a functional addition to the existing building, two modern new buildings with 40 barrier-free apartments were erected on the site, blending seamlessly into the surroundings and contrasting effectively with the former spa hotel. With a total floor space of around 8,000 m², the Residenz am Kurpark Bad Eilsen offers seniors the highest quality of living: barrier-free designed and high-quality equipped living and recreation rooms, an in-house brasserie, a spacious outdoor terrace and numerous leisure activities make the Residenz more than just a retirement home.
Aerial view of the entire quarter, as of April 2022. ©First Retail Marketing.
3D illustration: ©Formgrafik.de