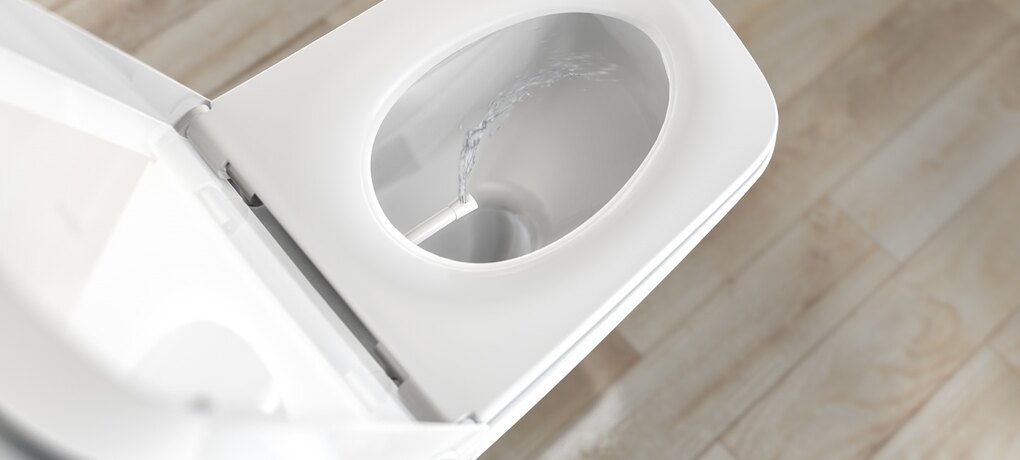 Refreshingly different.
TECEone shower toilet: Comfort in its most beautiful form
Shower toilets for a clean feeling
A washstand, a shower, a toilet - and with a little luck and space: a bath tub. This is how the European bathroom meets the basic requirement for cleanliness and hygiene. Looking beyond the limits of the imagination and borders shows: The toilet can be the place for body care too. When a pleasant, warm jet of water gently cleans the intimate area, this not only increases our feeling of hygiene, but our actual hygiene too.
Intuitive operation with zero electricity
With the TECEone shower toilet we are breaking pattern of thought behind hygiene comfort and raising it up to a new, pleasant level. Cleaning with water constitutes a pleasant and effective part of our daily hygiene routine. So why not in intimate hygiene too? Both the amount of water and the comfortable temperature can be adjusted to requirements via two controllers. The TECEone does away with power entirely when it comes to the shower function - the shower arm only extends under water pressure and brings pure freshness every time the toilet is used.
Refined & ergonomic: Comfort in its most beautiful form
TECEone impresses with contemporary hygiene and furnishings. The shower toilet provides unique comfort with its ergonomic form. The toilet also impresses when it comes to cleaning: Its rimless design makes cleaning especially easy and the shower arm even cleans itself: through fully automatic rinsing before and after each cleaning run. During the pre-rinse the cooled water in the pipe can be flushed out, meaning the water temperature always remains constant. In addition, the soft-close drop function stops the toilet lid from folding down with a bang. Thanks to the timeless, elegant design, it integrates into any bathroom ambience and combines well with the existing bathroom furnishings.