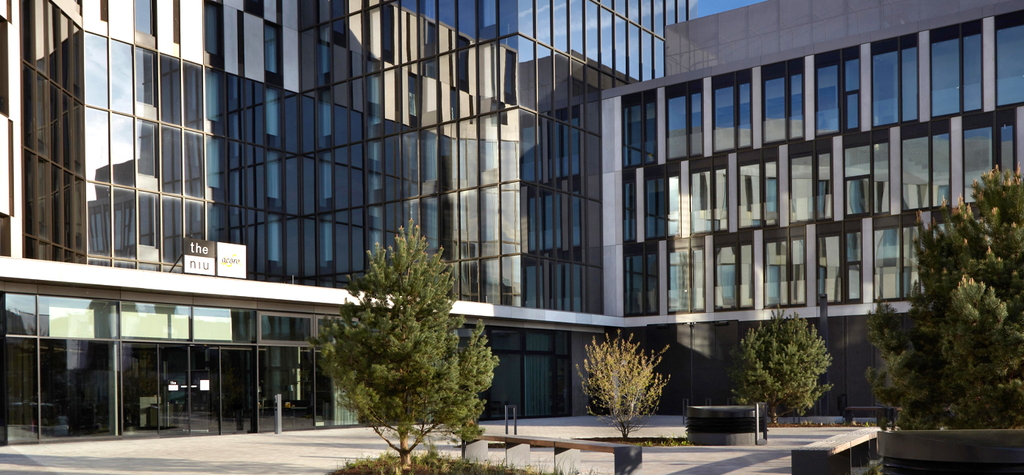 Germany

, Düsseldorf
Changing building culture: the niu Hub relies on industrially prefabricated installation walls
Even the name says it all: the third the niu hotel in the state capital has been built at the Düsseldorf hub - between the city, the trade fair and the airport. Fitting for the central location at the so-called traffic hub "Mörsenbroicher Ei" is the name of the new building: the niu Hub. Hub means "hub and pivot". Connected via a shared lobby, the acora Düsseldorf City Nord Living the City is located in the same building.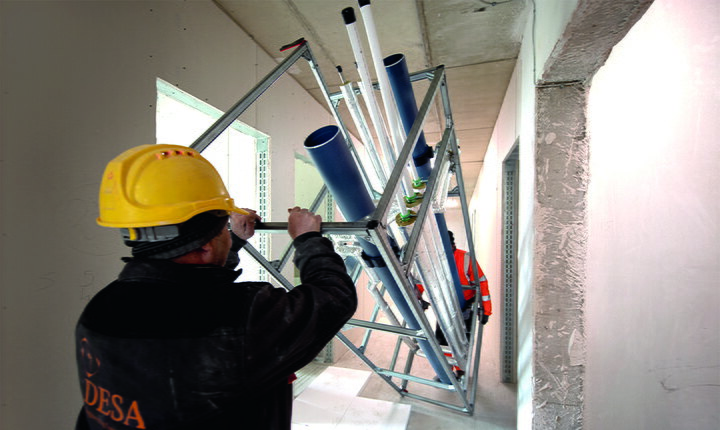 Throughout the complex, the use of 441 prefabricated installation walls from TECEsystem accelerated construction progress. Christian Weber of Weber Architekten, responsible for project development and project management, says: "Ever since I discovered prefabricated sanitary systems at a trade fair, I have been convinced of this concept. TECEsystem is optimal for the scale we had in the Düsseldorf hotel complex. The accuracy of fit of the delivered assemblies was very good, and the whole project went smoothly."
Changing culture of building
The concept illustrates how the culture of building is changing. Prefabricated, modular assemblies reduce the planning effort and shorten construction times considerably. Important for the conception of the building process was the realisation with prefabricated and completely piped installation walls and shafts. Within the tight schedule, not only the bathrooms of the hotel complex could be realised with a total of 441 prefabricated installation walls.
These were also used in the kitchen, dishwashing zone, service station, bar and buffet areas, and the industrially prefabricated assemblies enabled the rapid expansion of hotel rooms, flats and the galley kitchens. The many advantages of prefabrication were decisive: the finished installation walls already contain all the piping for all media, shut-off devices, but also sound insulation elements and the formwork for the ceiling bulkheads.
Hygiene cisterns automate water exchange
The TECE cisterns installed in them already have integrated drinking water hygiene flushing, which is indispensable in hotel operations. This programmable flushing unit automates a regular exchange of water in the pipe network when the room is empty for a longer period of time and prevents stagnation and germs.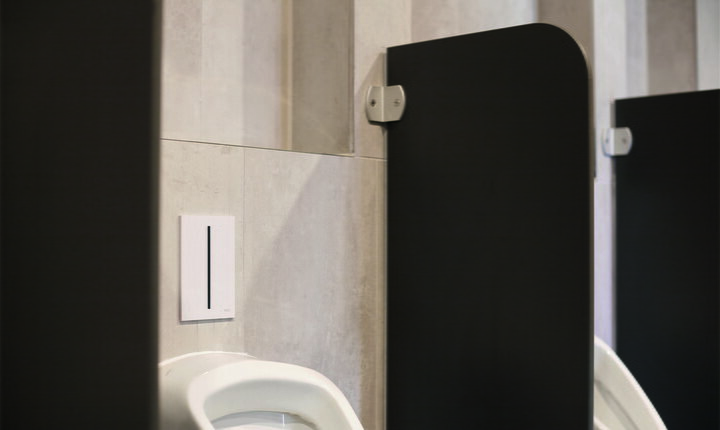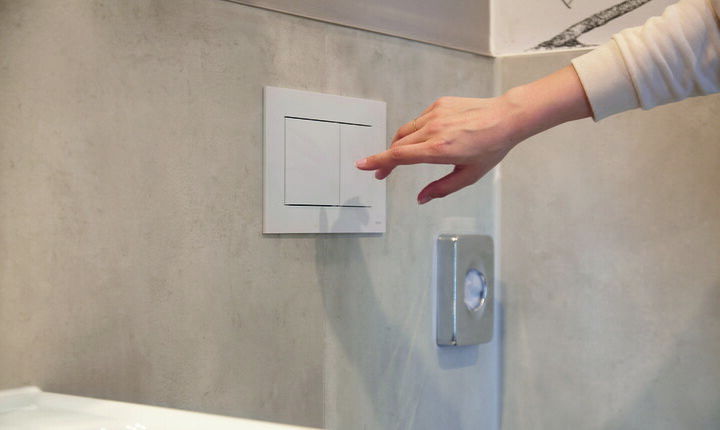 The installation walls and shafts are delivered on demand at the desired time, aligned and fixed to the building structure. Finally, the pipelines are connected to each other. The exemplary installation of a prefabricated installation wall illustrates what rapid construction progress means: delivered at 9.30 a.m., it was already set up by 11 a.m.  
The hotel complex was designed by the hotel group Novum Hospitality, in cooperation with the owner and developer, Peker Holding. The project was managed by Ahorn Investment GmbH and RKW Architektur.