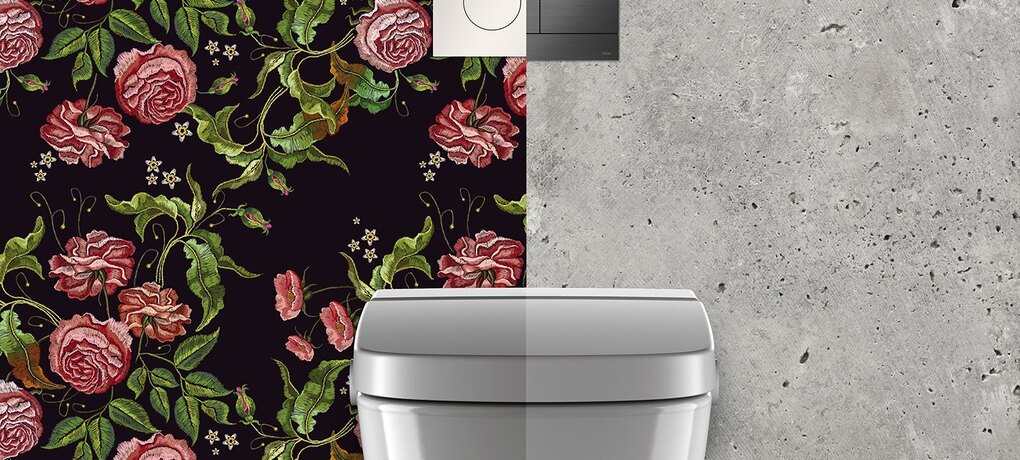 TECEone – Comfort for generations
Comfort for generations
What drives someone to invest 1,000 euros in a toilet? Clearly, when it comes to a shower toilet you could say that the main motive lies purely in the core benefit of such a product: perfect intimate hygiene with water. But that's not entirely true. What do the first TECEone users say? The conscious avoidance of technology and minimalist design are interpreted differently across the generations. There's agreement about the comfort – across the generations.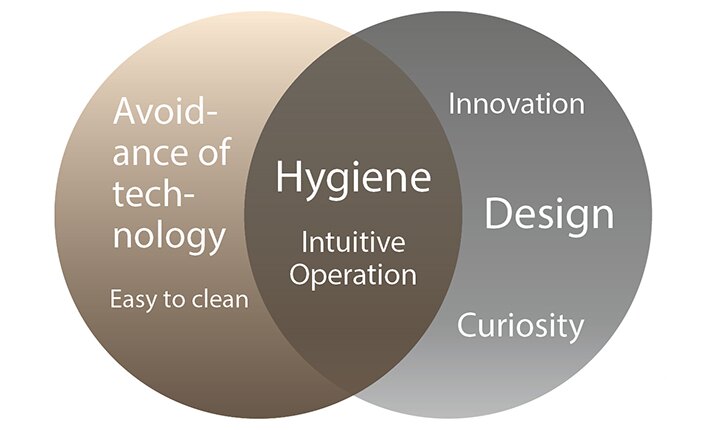 "One controller on the left, one on the right, that's it""
Dr Susanne Vogel is the head doctor in the department for palliative medicine in the Neumarkt District Clinic in Upper Palatinate and is a private TECEone user. Last winter, she and her husband were tackling a bathroom renovation. The pair first settled on a shower toilet – they were inspired by their closest family: "My sister has a shower toilet too. But it's an electronic one and it's much too technical for me", says Dr Vogel, "when there are too many buttons, I get scared that I'm going to do something wrong." That's why her gaze fell on the powerless TECEone: "The transparent and practical technology convinced me right away. One controller on the left, one on the right, that's it."
Due to her professional experience, Dr Vogel is naturally especially sensitive when it comes to the subject of hygiene. Alongside the improved hygiene through cleaning with water she's also impressed by the rimless ceramics: "I think it's brilliant. The toilet is so much more pleasant to clean." When asked about her assessment of whether TECEone would also be suitable for hospitals, she responds carefully: "As a palliative doctor, I know what care in a hospital means. Naturally, a toilet shower wouldn't be impractical with serious illnesses and physical restrictions."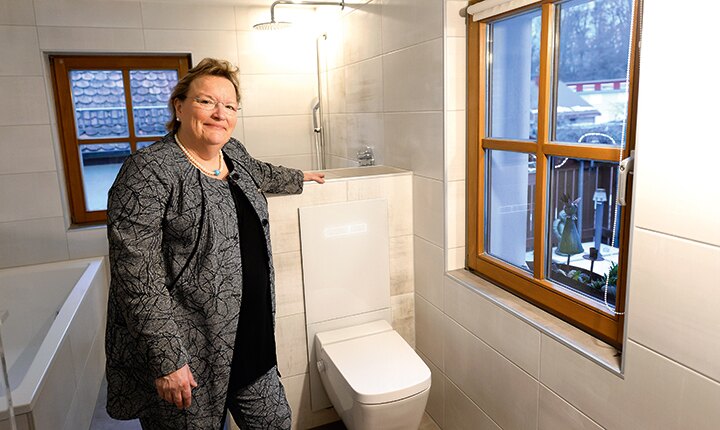 Of course, Susanne Vogel and her husband also thought about their future when planning their new bathroom, so they combined the new shower toilet with the height-adjustable TECElux toilet terminal. "Time doesn't stand still and my husband and I would naturally like to live in our house as long as possible. I'm not convinced by toilet add-ons. I find the option of later adjusting the seat height more elegant."
"Shower toilets were totally new for me"
Nadine Kemke also uses TECEone. The young woman works in the marketing department of a well-known company. She recently moved with her partner into their first condo. The suggestions for bathroom furnishings from the builder didn't convince the design-loving young couple, so they went off looking for their own inspiration and visited various bathroom exhibitions – and that's where they first came into contact with shower toilets: "Of course I didn't consider bathroom products more deeply before buying the house, so shower toilets were totally new for me."
The exhibition adviser definitely did their homework and advised that fresh water is generally preferred over toilet paper in most regions of the world and that shower toilets have established themselves in some Asian markets. The young woman is impressed: "I'm not generally averse to innovations. And I'm not against progressive thinking like in other countries either." But why did she choose TECEone specifically? "The decisive point was very clearly the look. It looks like a normal toilet and that was important to me. Other shower toilets came with too much plastic and I don't like that."
Along with the innovation and the look, it was also the functionality which emphasises minimalism that turned here into a TECEone pioneer: "The operation is obvious at first glance. With the other, I dare say,'technically overloaded solutions', that definitely wasn't the case."
As an additional highlight she went with the TECElux, but not for the height-adjustable "full version" with air filter and more, but for TECElux Mini with touch-free electronic actuation. The proud owner laughs: "Being totally honest, the glowing button fields were reason enough to buy it."