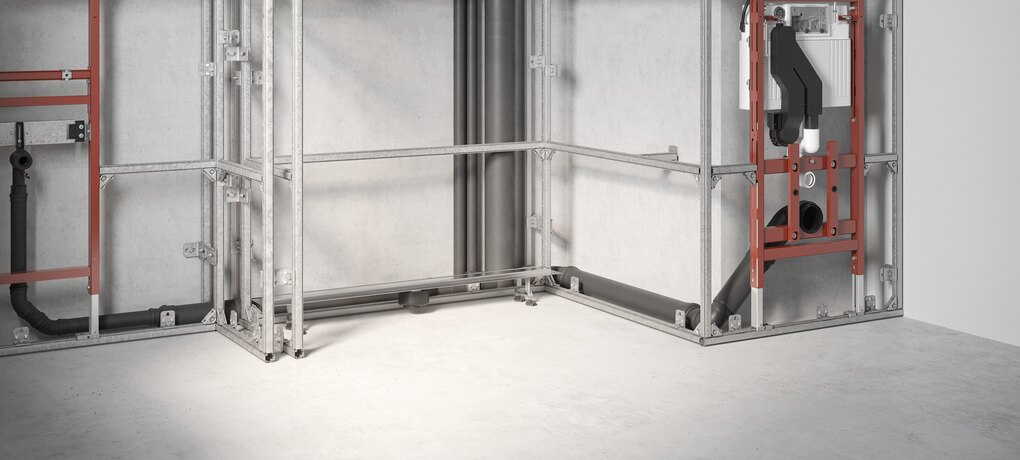 Free choice of space for toilet, washstand, shower and niches for shelves: the pre-wall system makes it easy to implement individual design options.
25 years of TECEprofil: A basic building component for flexible bathroom design
The TECEprofil pre-wall system is 25 years old. Since it was introduced in 1995 – an important year in TECE's company history – it has established itself as one of the most reliable systems for reducing interfaces and fulfilling customer wishes when designing individual bathroom dreams. The system, which has since been used millions of times, has always consisted of the same three basic components that revolutionised the world of pre-wall technology a quarter of a century ago: Section tube, corner joint and angle bracket.
When the Emsdetten-based domestic technology manufacturer TECE launched TECEprofil on the market in 1995, SMS and the DVD had just been invented and eBay had just made its first sale on the Internet. At that time, installation systems mainly consisted of simple mounting elements for wet construction – the ranges were very small. There were prefabricated sanitary walls on the market, but they were welded and hence very inflexible. The development of TECEprofil was partly focussed on how to avoid this. This is how TECE created its basis for industrially prefabricated sanitary walls, which are now an indispensable part of modern commercial construction, and a success story began to emerge.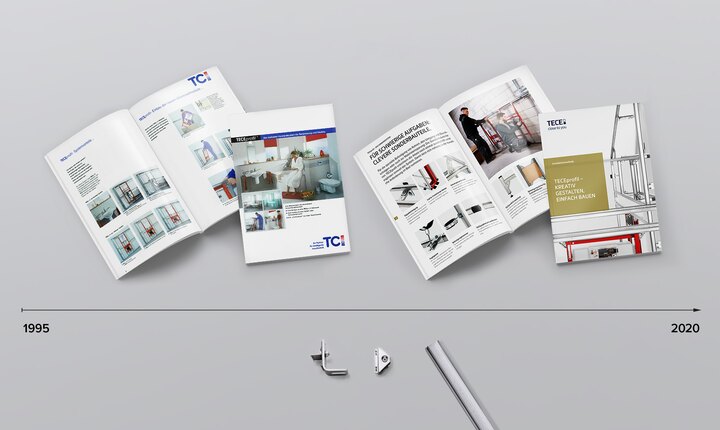 With TECEprofil, a quick and easy-to-install alternative to conventional wet construction came onto the market. The clever technology became so established in bathroom construction that it has worked unchanged since then using the same three basic components. The interplay of section tube, corner joint and angle bracket is sufficient to erect a stable pre-wall within a short time. Corner joints in this range were new and the basic idea came from mechanical engineering – there was no comparable system. Unlike with brick-wall construction, a complete bathroom can be tiled and used again after just one working day without any major downtime.
After the launch of TECEprofil, design freedom was opened up in the bathroom: with comparatively little effort, it was now possible to create half-height and free-standing walls, to which the toilet and washstand were statically securely attached. With additional niches or storage areas on newly gained projections, a new sense of space emerged, contributing to the bathroom's transformation from a functional wet room to a living space. Niches and recesses for mirrors, mirror cabinets or shelves were also no longer a problem and the washstand or toilet could even be repositioned without having to gut the entire bathroom. Conveniently, the pre-wall system also fulfilled the greater requirements for fire and sound insulation at the same time. The performance of TECE products in terms of fire and sound insulation is regularly tested in certified laboratories. Building regulations requirements with regard to statics and fire and sound protection have become more important since the market launch of TECEprofil – for 25 years, the clever system has mastered all the changes in standards and technical challenges.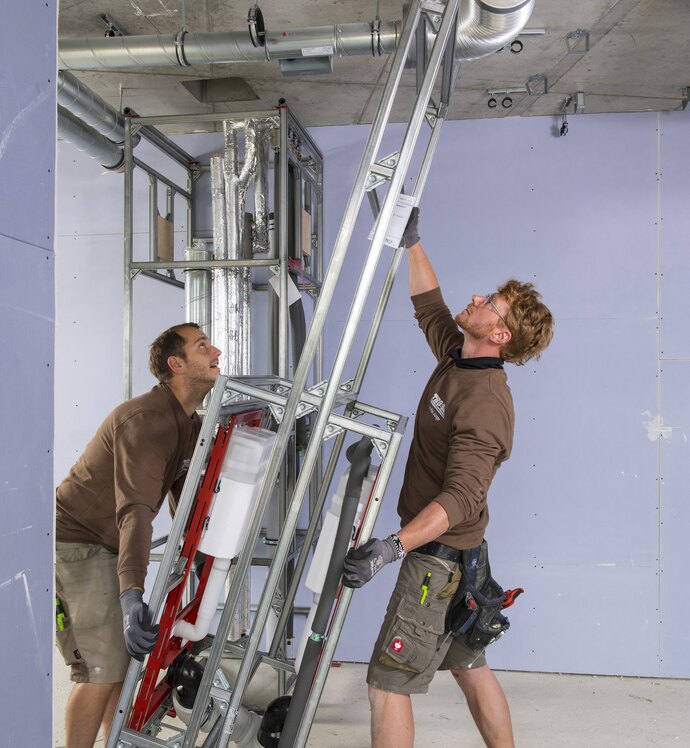 Another novelty was the combination of modular technology and profile system, available from TECE in this form for the first time. A wide range of sanitary modules is available for the flexible support structure for a wide variety of applications: corner installation variants, different construction heights, solutions for geriatric areas or kindergartens underline the versatility of the system. And instead of having to tear up walls and install brick wall construction elements in them, the installer erects pre-walls easily: clever product details are responsible for the flexible assembly of the supporting structure and the modules, with which one-man assembly is easily achievable – all you need is a simple hexagon socket screwdriver. The versatility and foolproof handling are demonstrated by countless examples of enthusiastic users who not only use it to build high-quality sanitary walls, but also a wide range of items for everyday use.
Nothing has changed in the basic components for 25 years, and yet TECEprofil is still able to keep up with the advances of the 21st century. For quick and precise planning of sanitary walls, TECE offers the clear and easy-to-use TECEsmartwall software free of charge. With just a few inputs, detail, material and calculation lists as well as different views of the installation wall can be generated and the user can quickly arrive at clear tenders and offers. The software is browser-based and can be accessed at http://smartwall.tece.de. Following a short registration you can get started directly with the planning.