Extension of EN 1253 "Drains for buildings
Always up to date with TECE products
In June 2023, DIN EN 1253 will be supplemented by Parts 6, 7 and 8. Among other things, these additions will extend the scope of the standard to include the so-called "flat drains" frequently used in renovation. To ensure that planners and tradesmen are always on the safe side when it comes to standardisation, all relevant drains in the TECE drainage technology range were checked for the new requirements at an early stage and adapted where necessary.
DIN EN 1253 "Drains for buildings" is a so-called product and test standard. It defines the technical/physical requirements for drains, the test methods, the marking and the assessment of conformity.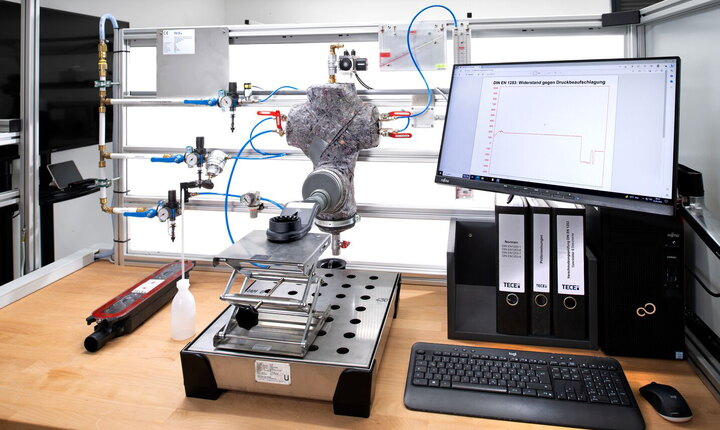 Until now, only floor drains with an odour trap or a barrier water height of at least 50 mm fell within the scope of this standard. However, flat drains, which are often used for low floor constructions in renovation, do not reach these sealing water heights due to their flat construction.
Supplement to DIN EN 1253 "Drains for buildings" to include drains with less than 50 mm sealing water
The new parts of DIN EN 1253 now describe further types of construction. Part 6, for example, now regulates drains with an odour trap with a trap height of less than 50 mm. Part 7 concerns drains that are only equipped with a mechanical odour trap. Part 8 covers drains with a combination of mechanical and barrier water odour traps.
Overview of drains for TECE drainage products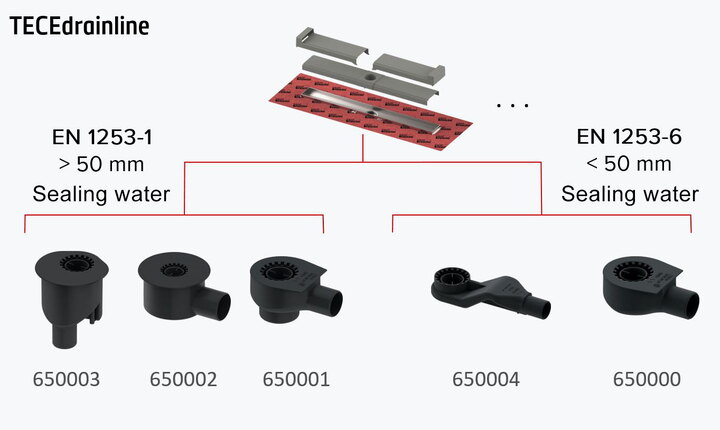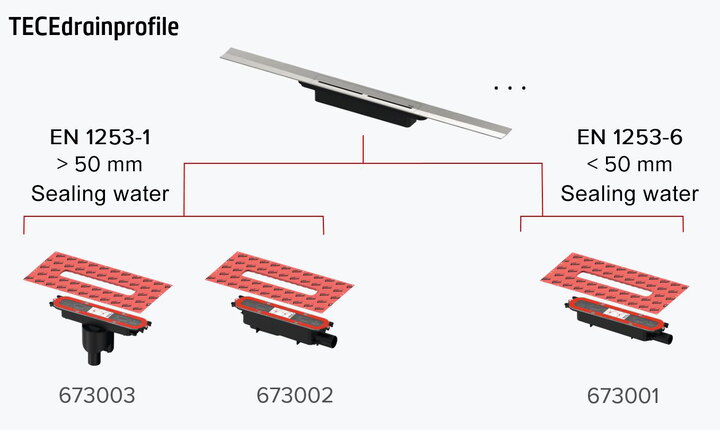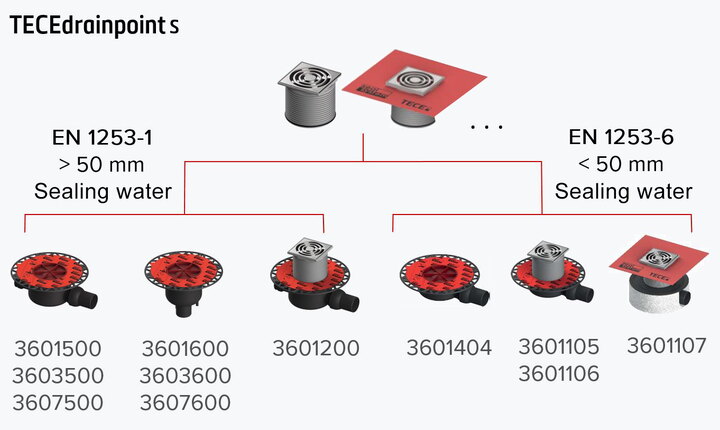 For all new parts of the standard, the scope of application is exclusively installation in buildings that have no more than three storeys in addition to the ground floor.