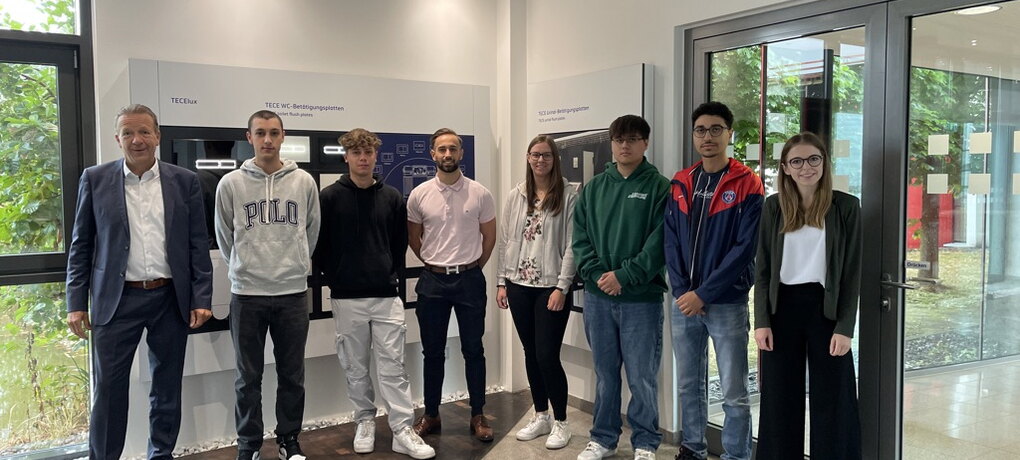 The new trainees are looking forward to the start!
The new trainees start!
On 1 August 2022, six new apprentices began their first year of training at TECE. Three prospective industrial clerks, one warehouse logistics specialist, one mechatronics technician and one dual student will start their training in the TECE trainee team.
The focus of the introductory week was on getting to know each other. On Monday, the young trainees were warmly welcomed by Managing Director Hans-Joachim Sahlmann, Personnel Manager Christine Lubinski and Personnel Officer for Training Maike Bartsch. This was followed by a presentation of the many departments by the training officers and a get-to-know-you game followed by lunch with all the trainees. During the introductions, the new trainees were able to gather many impressions and get to know new faces. They also had the opportunity to ask many questions to the training officers, some of whom had been in the same position a few years ago and had started their training at TECE.
This was followed on Wednesday by a joint team day at the climbing forest in Ibbenbüren. In order to explore the various TECE sites during the introductory week and to exchange information with colleagues, an orientation game was also held. Using various clues, objects and above all TECE products were collected from the departments, which were then assembled into a handcart. The eventful week ended with communication training. With many new and exciting impressions, the new trainees will start in their respective departments on 8 August.
We wish all new trainees a good start!