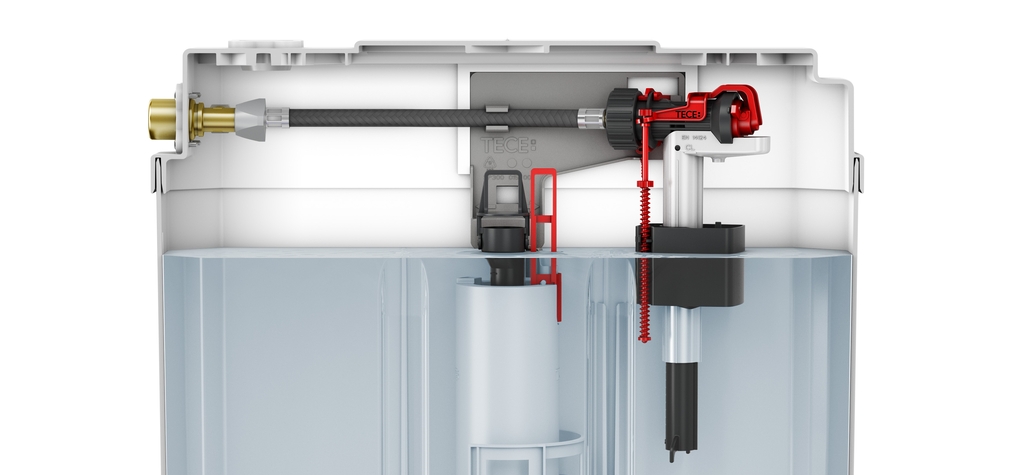 12.03.2017 - TECEnews
Filling valve F 10 - always fits!
Competence: Project & Planning
The universal valve for clever service technicians
If the cistern is faulty, the customer expects the problem to be resolved rapidly. If the source of the problem is a faulty filling valve, the F 10 by TECE is the right spare part for the installation technician in many cases. Thanks to the new filling valve, the technician does not need to go to the warehouse or wholesaler, and can help the customer quickly and competently. The compatibility of the new valve with most third party cisterns available on the market makes the F 10 a really practical and universal solution. Cleverly worked out: A suitability list printed on the packaging will tell the technician in which cisterns produced by which manufacturer the filling valve F 10 will fit. Additionally, the valve complies with the sound protection requirements of acoustic group I and fills the cistern very quietly.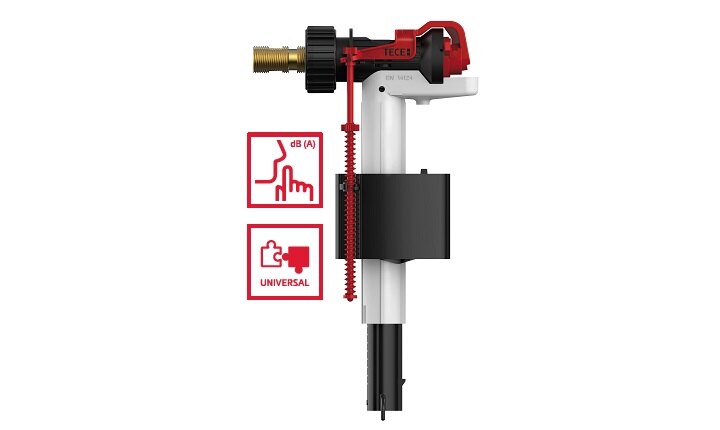 Sound insulation - copied from jet planes
Toilets without a flush rim are dominating the market due to their ease-of-cleaning and associated increase in hygiene. New designs and ceramic contours are always appearing. Accordingly, the demands on cisterns have also increased, as the rim design affects flushing and flush resistance. Consequently, sound effects or impact noises may occasionally be heard, emitted by the valve plate when the drain valve closes. For this reason, TECE has revised the time-tested drain valve with respect to sound insulation.
To optimise sound levels, it has applied a technical trick from the aviation industry. A chevron nozzle, similar to that of an aircraft turbine, has been fitted to optimise flow at the outlet. This ensures stable flow conditions and lower sound levels without slurping noises.