Newsblog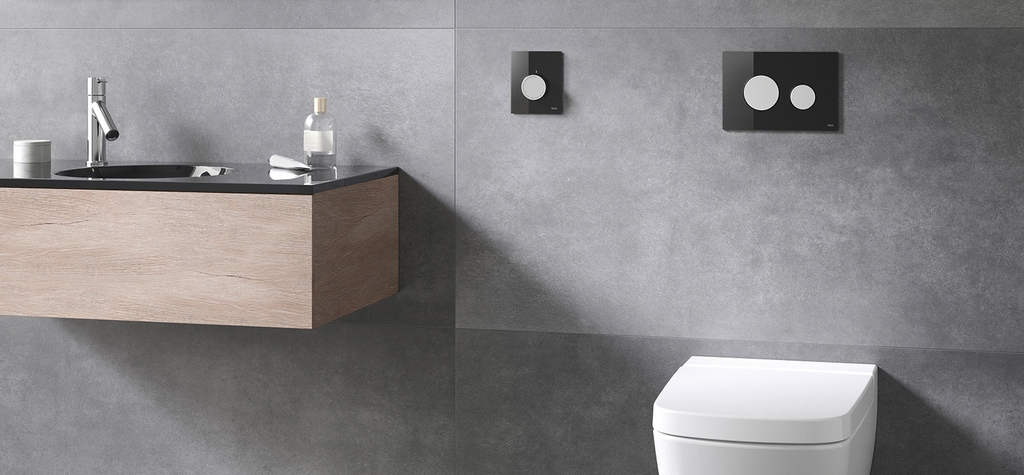 12.03.2017 - TECEnews
Die RTL-Box which doesn't need to be hidden
Competence: Design & Creation
With the new RTL Box, TECE launches a visually pleasing floor heating regulator with a real glass cover and an attractive aluminium dial. Thanks to its attractive design and compact dimensions, the box doesn't need to be hidden and can be installed in a user-friendly way at light switch height.
Conventional return temperature limiters (RTLs) are primarily purpose-designed. When developing the product, the design is often too short. Consequently, the RTLs are often placed at ground level, if possible in a concealed way, which does not exactly facilitate user-friendliness. TECE takes a different approach with the TECEfloor RTL Box, which looks really good! The seven-millimetre flat real glass cover is available in a choice of black or white. The thermostat dial made of anodised aluminium lends a high-quality look and feel. At a compact size of 104 x 124 millimetres, the box is up to 60 percent smaller than most competitors' products.
In practice, it often occurs with conventional RTL boxes that the thermostat dial protrudes a long way out of the wall, depending on the wall layout. Therefore, TECE has developed a mounting plate with a special depth adjustment system which helps to prevent this visual and dimensional shortcoming. The box can also be positioned at the usual light switch height. This avoids inconvenient operation involving stooping down to floor level.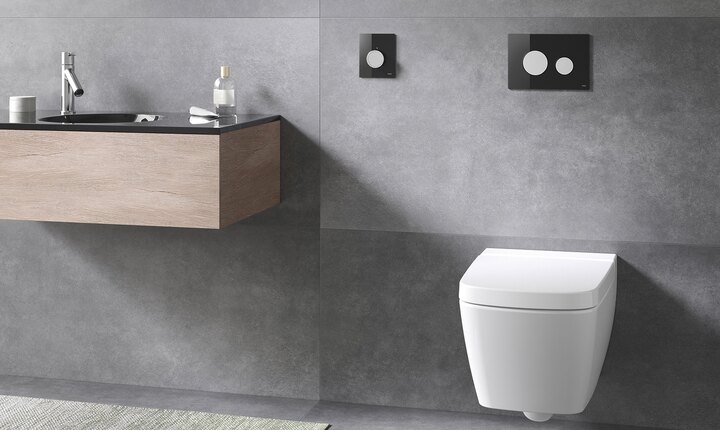 Designer piece with a glass front
TECE meets the highest design expectations, even where efficient individual room controls are concerned. The circular room thermostats with a minimalist design feature a real glass cover, available in black, white or orange. They can also be replaced at any time. They blend perfectly with the TECElux and TECEloop design series.