Newsblog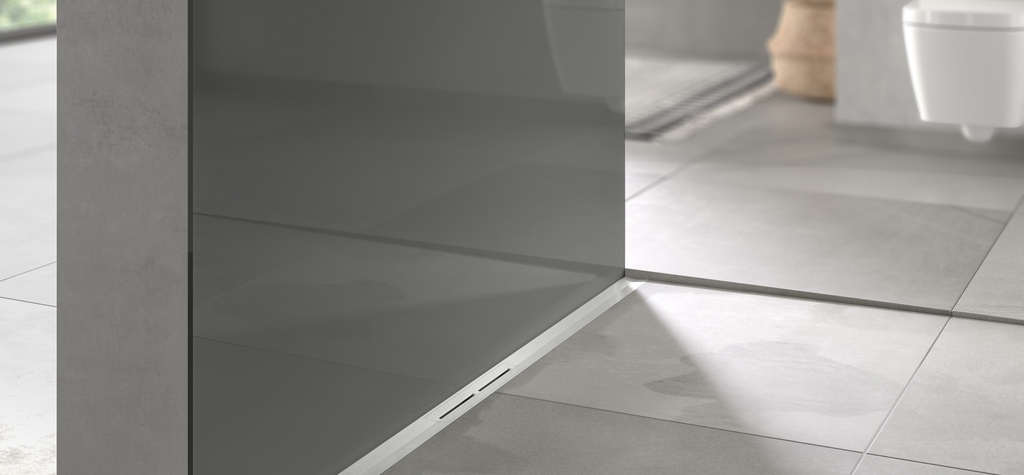 12.03.2017 - TECEnews
Aestetically pleasing, practical, niche recessed, the shower profile by TECE
Competence: Design & Creation
The innovative TECEdrainprofile shower profile facilitates simple recessed mounting of the drainage system across the entire shower space width. This facilitates mounting and sealing for the tradesman.
In typical cases, a piece of tile is cut down to size and fitted in place to cover the gap between the standard dimension shower channel and the sides of the shower area. This spoils the visual appearance of the tile back slash, particularly in the case of modern, large-format tiles. With the new TECEdrainprofile, TECE introduces a solution which allows simple adaptation right into the edges of the shower area, as the stainless steel profile can be quickly and precisely cut to length. This reduces the building process, saves money and gives the shower area an aesthetically pleasing overall look.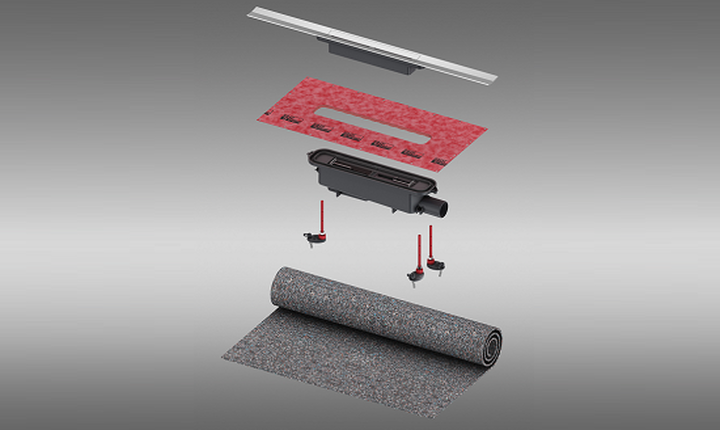 A simple modular solution – safe sealing
The TECEdrainprofile consists of a clear, easy-to-understand module which contains just a few components: a shower profile, a drain and accessories. The drain can be height-adjusted and is set-up in such a way that it fits flush with the surface of the screed, so that no obstructive elements get in the way during trowelling. This makes creating an even screed surface with a gradient really easy. The flexible Seal System sealing collar ensures additional sealing safety. The collar clicks right
into the drain and is then integrated into the surface sealing. A water-tight connection is therefore guaranteed, and there is no need to glue the seal to the flange as has been customary up to now. Finally, the profile is inserted and can be easily laid on the screed like a tile. Simple height-adjustment allows adaptation to different tile thicknesses. The profile is available in brushed or high-gloss stainless steel and in lengths of 800, 900, 1000 and 1200 millimetres. For flush adjustment to the width of the shower area, the installation technician or floor tiler can fit it simply and precisely on site. The assembly solution also allows subsequent fine positioning of the shower profile in all horizontal directions and via rotation.
Convenient cleaning for perfect hygiene
The shower profile, made of hygienic stainless steel, features an inner 3D gradient that optimises water drainage. The drain is set in the centre of the profile, offering very easy access. The profile lid can be lifted up via a special "push function" with a targeted press of the finger, and can be removed without requiring any additional accessories. Removing the grate to clean shower channels is now a thing of the past. The odour trap can also beremoved for cleaning without any tools, thus enabling use of a pipe cleaning cable if necessary.