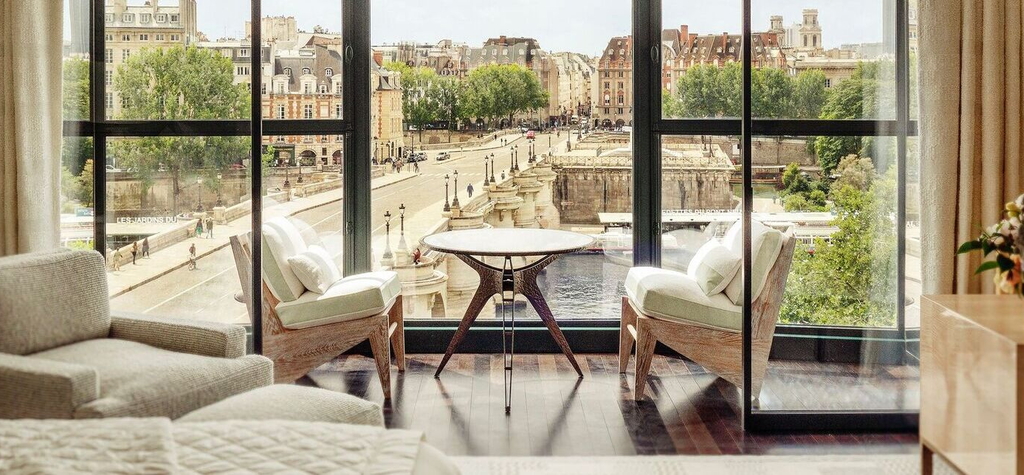 France

, Paris
Luxury in a class of its own
More than just an address, more than just a destination: in the heart of the City of Love, directly on the Seine and only a few minutes' walk from the world-famous Louvre Museum and the Marais, rises the luxurious Hotel Le Cheval Blanc Paris. Le Cheval Blanc is a hotel brand that belongs to the world's largest luxury group LVMH (Louis Vuitton Moet Hennessy) and has so far managed hotels in the fashionable seaside resort of St. Tropez, the ski resort of Courchevel, as well as in the Maldives and the Caribbean. Since 2021, guests have also been warmly welcomed in Paris.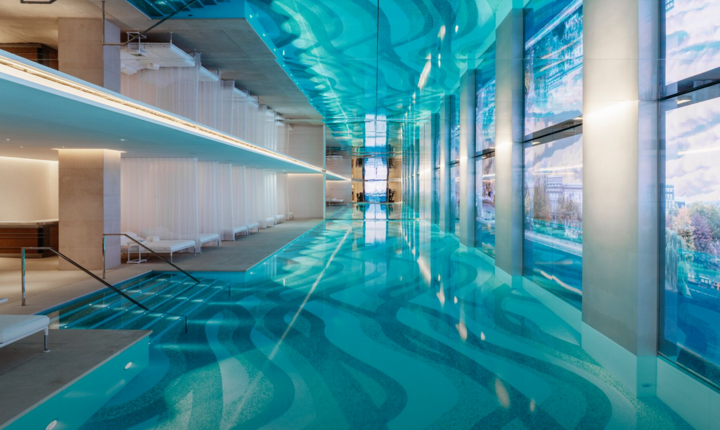 Past and present merge to create an incomparable setting for a hotel that breathes history and welcomes the spirit of the times. Renowned architect Peter Marino has created a true masterpiece that pays homage to the Art Deco heritage while also paying homage to French savoir fair and unparalleled craftsmanship. Well over 600 French artists and artisans from a wide range of backgrounds collaborated to create a ravishing ambience with local flair. 
Le Cheval Blanc Paris is a place where tradition and modernity blend beautifully. This design concept is consistently reflected in the 72 elegant rooms, including 46 suites, as well as the restaurants with a panoramic terrace and the sauna area: the almost 30-metre-long pool, encircled by white marble walls, invites guests to a swimming experience in a class of its own. Almost every room overlooking the Seine shines in beige and gold tones and exudes an air of friendliness and sensuality.
The sanitary equipment should also reflect a harmonious combination of timeless elegance and innovative technology. In this special ambience, the high-end products from TECE find their appropriate purpose: In close cooperation with the sales partner La Carrelagerie de Savigny, the adequate products of the TECEdrainline shower channel series for natural stone were selected and installed in 55 rooms of the hotel by the plumbing company ILDEI with great care and attention to detail. TECEdrainline shower channels are particularly suitable for floor-level shower solutions. They are not only a functional part of the bathroom, but also blend seamlessly into the aesthetics and style of the hotel. Here, the shower experience becomes a true pleasure, where you enter a feel-good oasis of relaxation. 
A special feature of the TECEdrainline shower channels: Thanks to the seamless stainless steel body, dirt particles are prevented from settling. Cleaning is therefore particularly easy - a decisive factor for smooth and hygienic service in the luxury world. The two-stage membrane odour trap minimises the evaporation of sealing water in the siphon, reducing unpleasant odours, and also acts as a vermin barrier to ensure the highest possible hygiene comfort. Even with a slight slant in the installation, water drainage is optimised thanks to an internal slope, which also minimises deposits in the channel body.
(Images by: www.sleepifier.com)