Features that inspire
Fewer tools, fewer work steps, more time saved on construction site. This is what's behind the installation upgrade for the TECE Octa cistern.
Product highlights
Quick-action adapter for quick connections without additional sealing
easy-fit flush plate installation. Simply insert and latch. No re-measuring or re-adjustment.
Installation tunnel with bare-wall protection: Safe protection against construction dirt
"zip" technology for fast bare-wall protection removal: without tools and sharp edges
Width 500 mm and depth 80 mm - fits in the smallest walls
Therefore compact and space-saving
Height-adjustable up to 30 cm - flexibly adapts to an installation site
Can be combined with all TECE flush plates
Quickly connected– no sealing required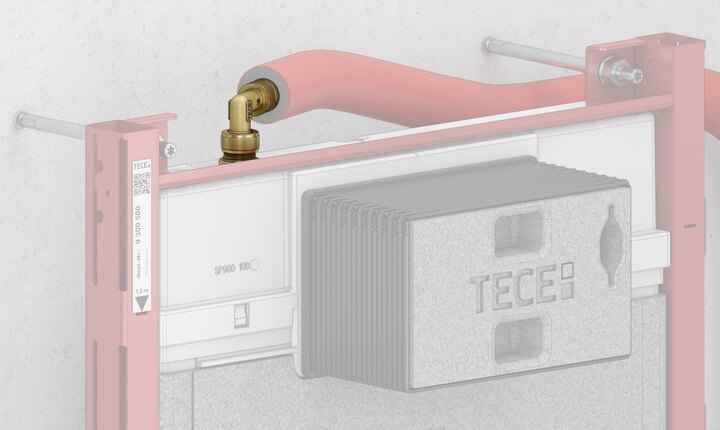 The cistern's new water connection has a 1/2" external thread and is compatible with quick-action adapters.
Time-consuming sealing? No longer necessary.
Removed with a "zip"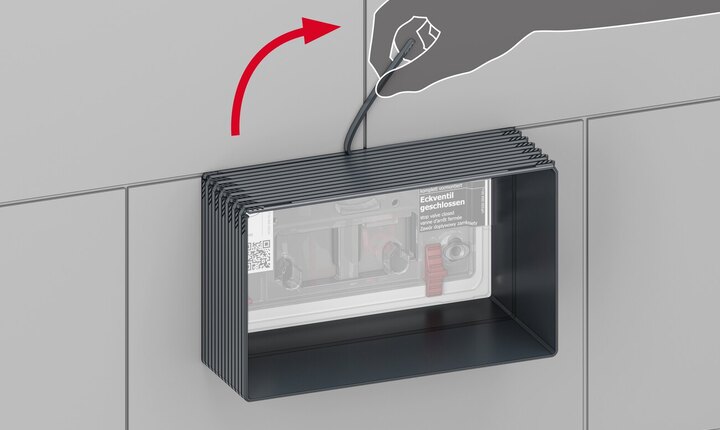 No sharp knives, no sharp breaking edges: with the new TECE Octa II cistern, the polystyrene bare-wall protection sits in an installation tunnel with a "zip" function. The wall is plastered and tiled up to the installation tunnel. Afterwards, the bare-wall protection is simply removed. The installation tunnel can simply be pulled off at the required depth with a "zip". Dangerous freehand cuts when shortening with a cutter knife are unnecessary here.
Up and down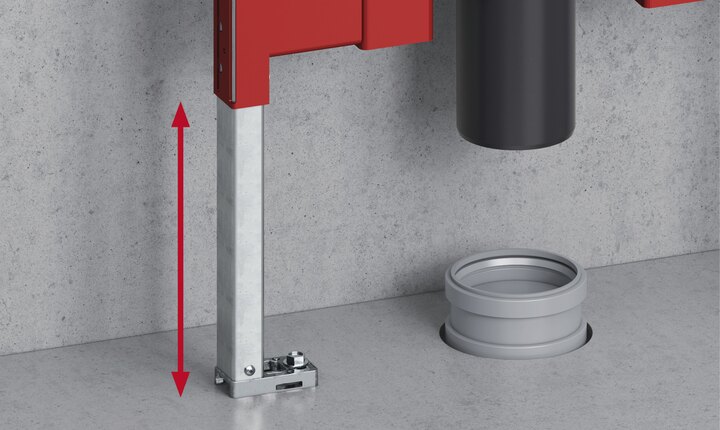 The TECEprofil toilet module is height-adjustable by up to 30 cm – for flexible adaptation to a wide range of building scenarios.
Fits!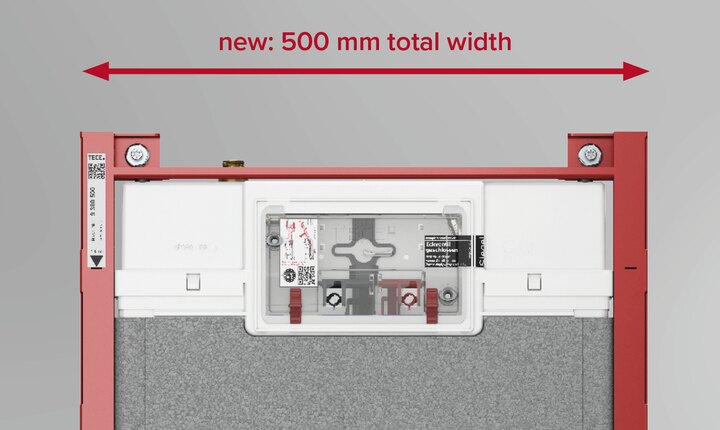 With a width of 500 mm and a depth of 80 mm, the TECEprofil toilet module with Octa II cistern is compact and space-saving for any installation scenario.
Install the flush plate – faster than ever!
With easy fit, installing the flush plate can be done without stress and in one go. No need for readjusting or measuring. This not only saves nerves but also around two thirds of the time! You can see how easy it is in our easy fit installation video.
Of course, you can also continue to install all cisterns and flush plates without easy fit with our new products.
See how: in our tips & tricks videos.
Also perfect in brick-wall construction: TECEbox
For quick and easy installation in brick-wall construction, the TECE Octa II cistern is still available in the TECEbox module for standing and wall-hanging toilets.
1. Octa II cistern, 8 cm, for floor-standing toilet, with reinforcement fabric
2. Toilet module with Octa II cistern, 8 cm for wall-hanging toilet
3. Toilet module with Octa II cistern, 8 cm for wall-hanging toilet, with connection for odour extraction