TECE Octa cistern
Perfect for installation in dividing walls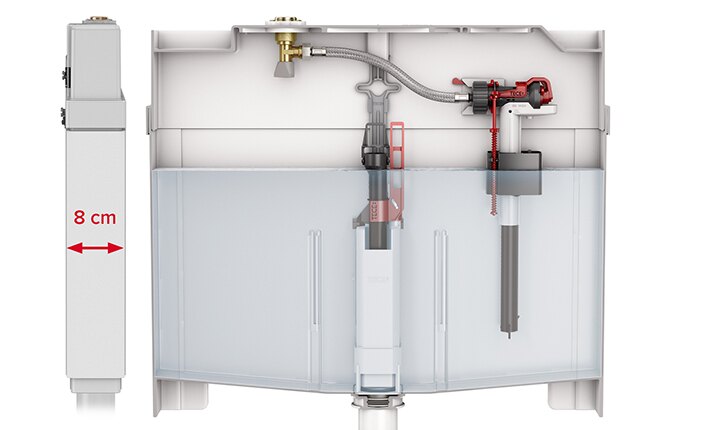 Despite an installation depth of just 8 cm, the TECE Octa cistern makes no compromises with the flushing technology. The installation depth of the Octa cistern has been reduced by 5 cm compared to the Uni cistern especially for installation in dividing walls. No compromises: because with a water volume of 9.5 l, even the Octa cistern always provides sufficient residual volume for a direct follow-up flush.
Thinking outside the box
Optimal handling despite lower depth: If the drain valve has to be removed during an inspection, it can simply be moved to the top – this making it easy to remove from even narrower cisterns with zero problems.
Nothing spared
Big technology in a little space: despite the smaller installation depth, all of the technical highlights of the Uni cistern are built into the extra-flat Octa cistern range too.