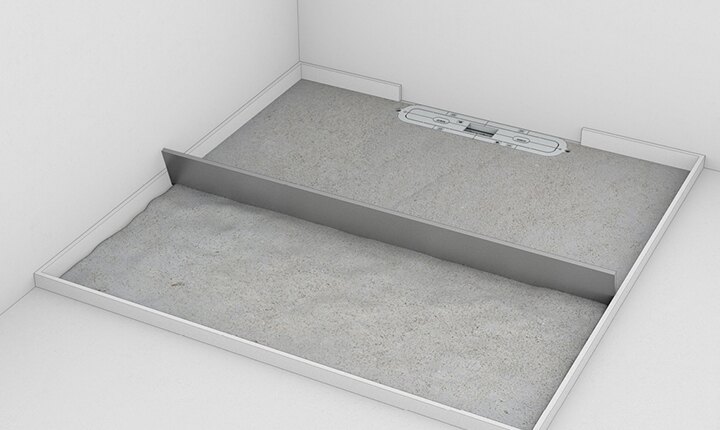 Step 3: The screed is installed with a gradient of 1 to 2% to the wall. The factory fitted bare-wall protection protects the drain from damage and dirt in the process.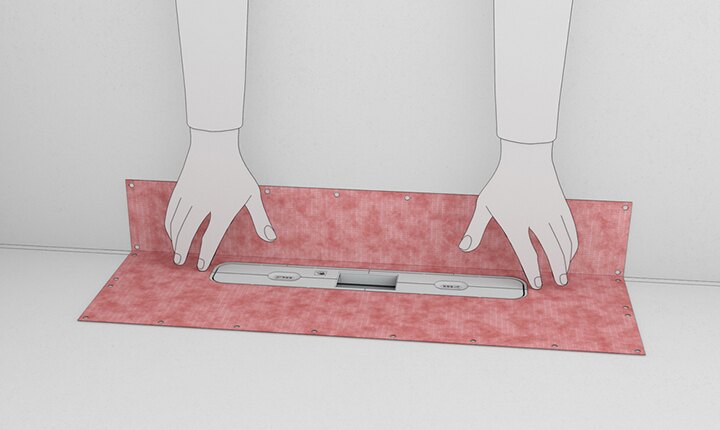 Step 4: Sealed with a click: once the screed has been installed, the first part of the bare-wall protection is removed from the drain and the sealing sleeve supplied is inserted via the click mechanism. The shower area can now be sealed and tiled.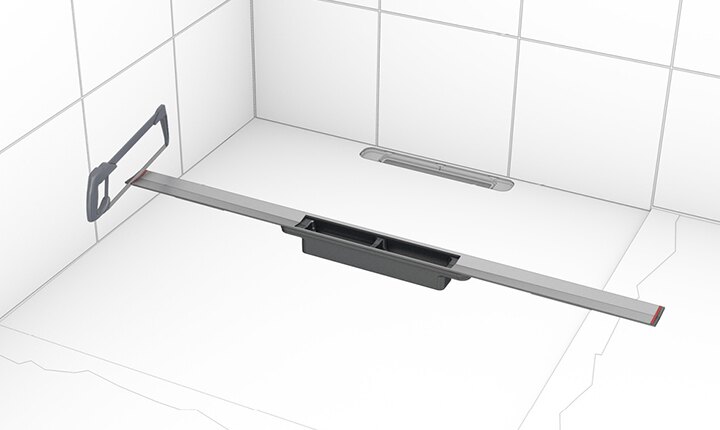 Step 5: The stainless steel is installed recessed and can be shortened on both sides where required. This means it can be precisely tailored to the width of the shower area.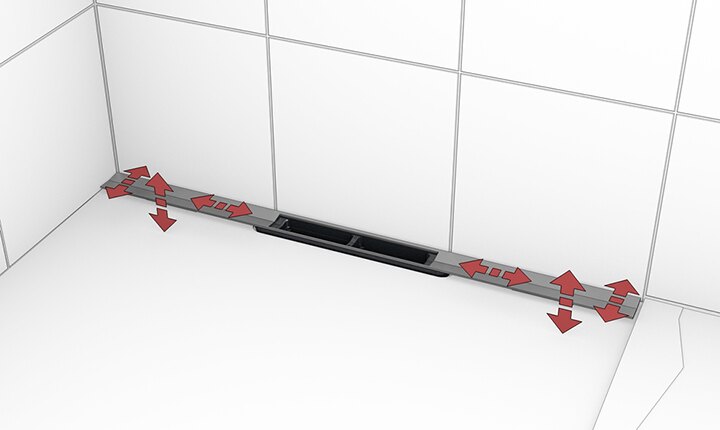 Step 6: The shower profile can still be finely adjusted both horizontally and vertically even after the drain is mounted in the screed and can be adjusted to different thicknesses of wall and floor covers.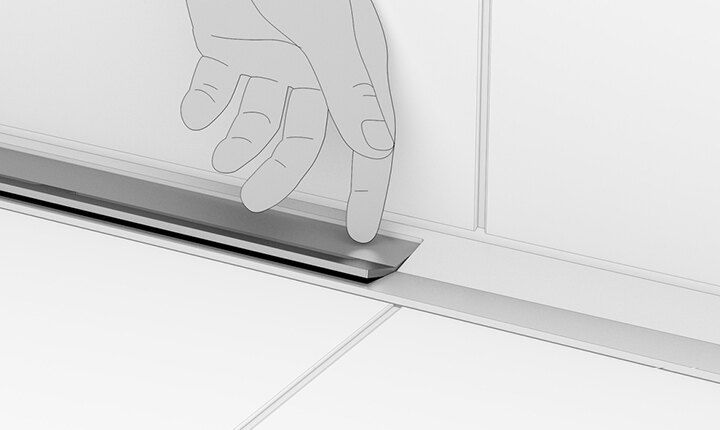 Step 7: Thanks to the "push function", even when installed the profile lid can be removed by hand without any tools for cleaning of the drain.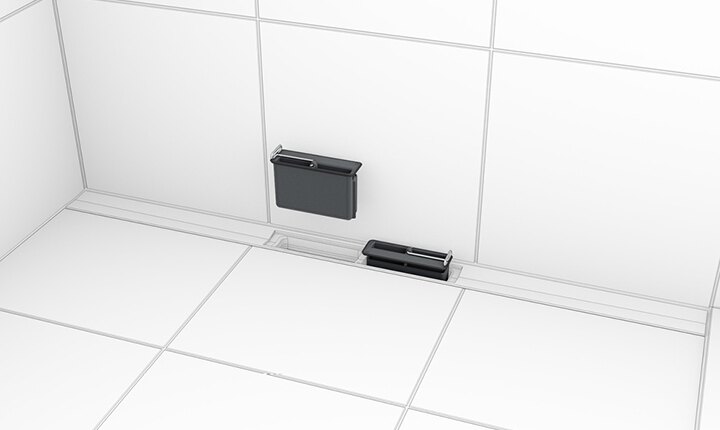 Step 8: The odour traps can also be easily removed for thorough cleaning of the shower profile.