TECEprofil
Taking control of the construction process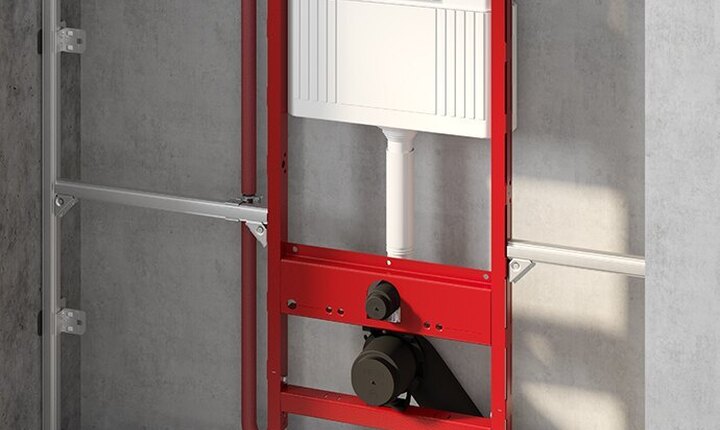 All demanding trades come together in the bathroom. And it is precisely here in the tightest of spaces that coordination with other trades must function down to the smallest detail.
For more than 20 years, TECEprofil has offered the best basis for reducing interfaces and fulfilling customers' wishes.
The pre-wall technology lets you implement different room layouts and comply with standards and regulations.
Simply and safely.
The universal solution: Pre-wall technology with TECEprofil.
Architects, planners and fitters never find optimal conditions – neither in renovation projects nor in new builds. Sometimes the risers and downpipes are located too far away from the fixtures, sometimes the customer wants an optimised room layout in functional areas, sometimes sloping ceilings, dormers or unusual layouts complicate the process.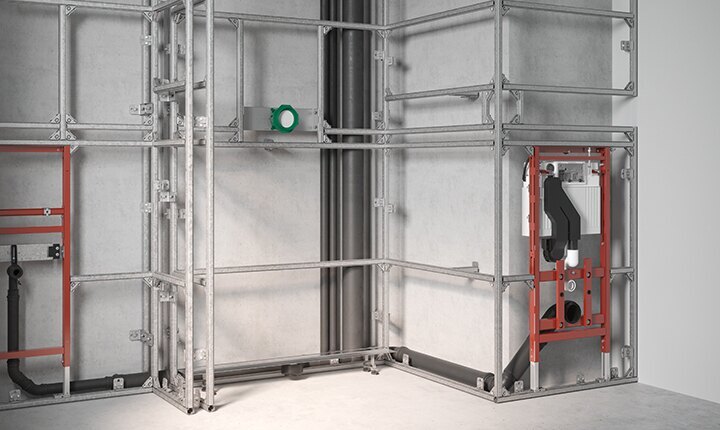 TECEprofil solves these tasks before they become a problem. You have total freedom of design and the ability to realise everything simply, safely, quickly and cleanly. Creatively implement different functional arrangements in the space available or integrate storage areas into the fittings.
Planning everything with the customer is just as easy as prefabrication in the fitter's workshop or on an industrial basis by TECE. Everyone involved in the project will agree:
Pre-wall with TECEprofil is THE solution.