The new generation: TECEdrainline-Evo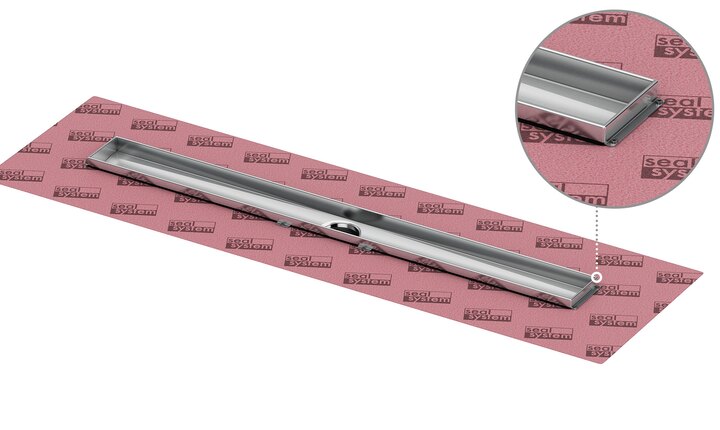 For simplicity lovers: the new generation of the shower channel that has been installed a million times simplifies installation for fitters and tilers and puts an end to toing and froing between anti-capillary edge and secondary drainage. This doesn't change any of the proven product features, such as the easy to clean stainless steel channel with anti-capillary edge.
The advantages at a glance
Complies with EN 1253 and DIN 18534 (applies for all water impact categories)
Factory fitted Seal System sealing sleeve: quicker installation, greater reliability, reduced liability risks
Build time protection cover against damage and dirt
Seal of originality for safer trade handover
With anti-capillary edge and optional secondary drainage – hygienic and protected against backflow
Compatible with the existing TECEdrainline range
The classic: TECEdrainline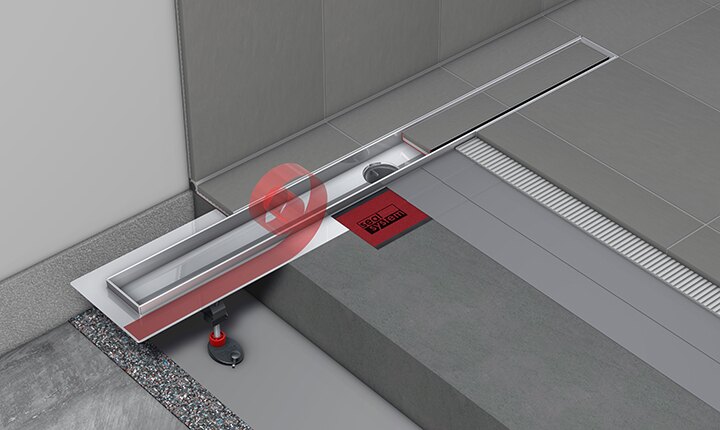 The original model of the much-loved shower channel comes with an all-around stainless steel flange and Seal System sealing tape for overlapping connection with the composite seal. Available as a straight version for installation close to and far away from the wall, as a natural stone channel as well as a version with wall upstand for installation flush to the wall.
The advantages at a glance
Closed, seamless stainless steel body with anti-capillary edge
Assembly with Seal System sealing tape
Available in the versions straight, for natural stone or with wall upstand for installation flush to the wall
Compatible with all drains and covers in the TECEdrainline system
TECEdrainline – our design shower channel for your bathroom