Prefabricated wall modules
TECEprofil - Dry-wall - Modules
The TECEprofil toilet module with proven TECE cistern
Fully pre-assembled and sealed; 10-litre tank volume; 6-litre pre-set standard flush volume, 4.5/7.5/9-litre flush volume can be optionally set at any time; 3-litre partial flush volume for dual-flush technology.
The residual volume is available for immediate cleaning flush. Compatible with all TECE flush plates and can be set as a single or dual-flush cistern.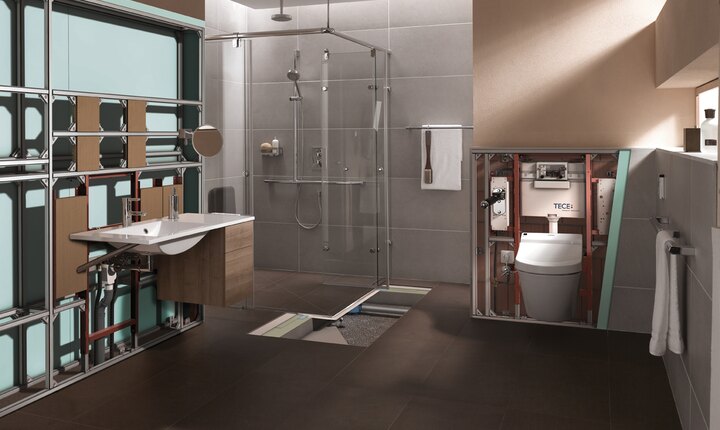 Proven and well-thought-out
TECEprofil modules are planned down to the smallest detail and leave nothing to be desired in their assembly:
TECEprofil toilet modules are statically self-supporting and durable up to 400 kg.
Thanks to the sound-insulated built-in components, the modules comply with sound insulation standards DIN 4109 and VDI 4100.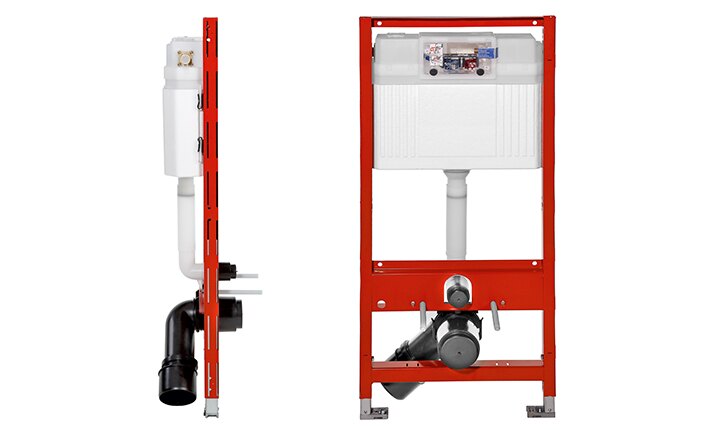 TECEprofil toilet module – practical und universal
Clever flushing technology in a cleverly designed module. The TECEprofil toilet module is highly universal in application and offers a practical solution for almost all challenges.
Mutually compatible
TECE cisterns and TECE flush plates are always compatible with one another!
Selection of the right toilet flush plate is really not that easy with some cistern manufacturers. Even if the flush plate and cistern come from the same manufacturer, it doesn't necessarily mean that they will fit together. It's different with TECE, where selection of the right toilet flush plate is not a problem.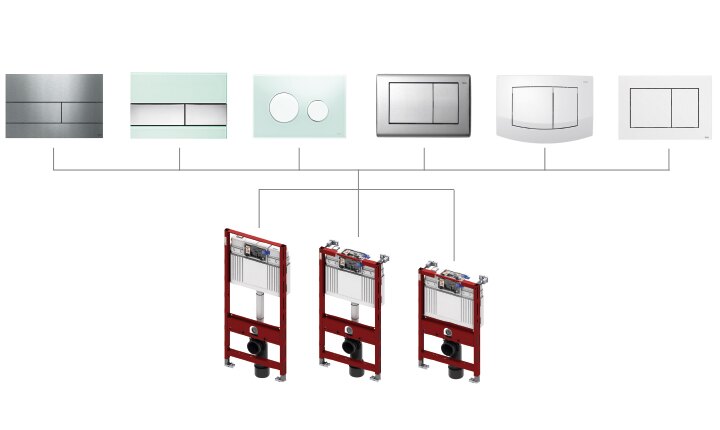 TECEprofil Module
All TECEprofil modules are designed for installation in a TECEprofil pre-wall. With the right accessories, however, they can also be installed as individual modules in front of the wall or integrated in metal or wooden post-and-beam walls. Space-saving installation in the corner of a room is also possible. The module range thus remains a manageable size, and an existing module can be flexibly adapted to new circumstances.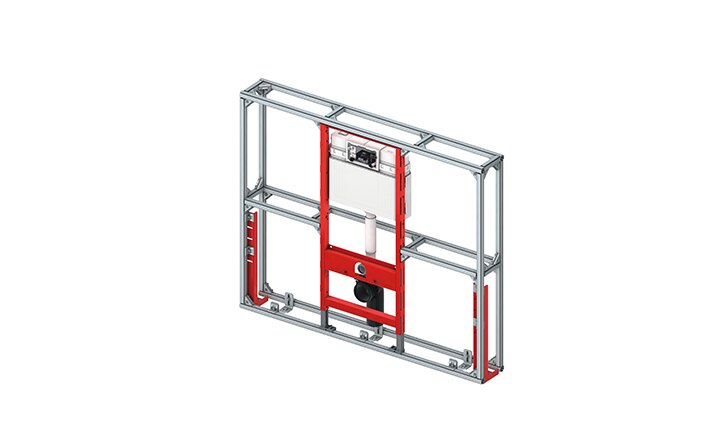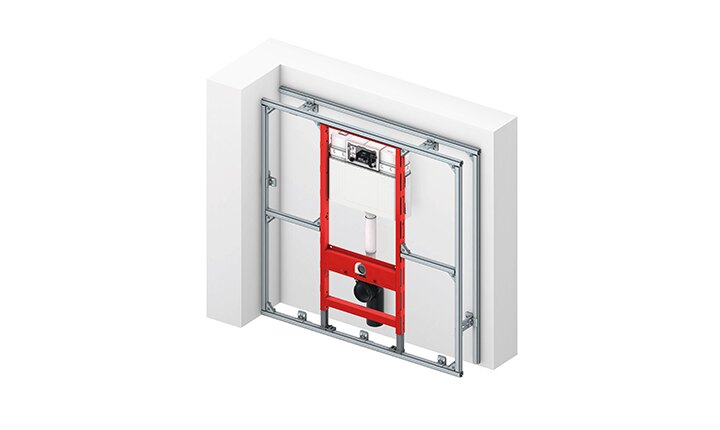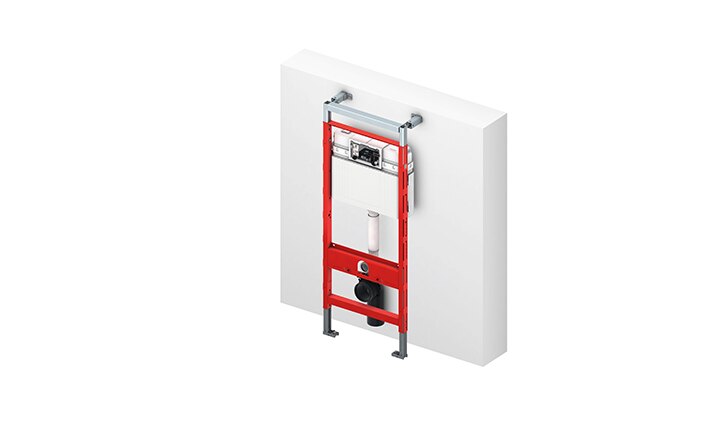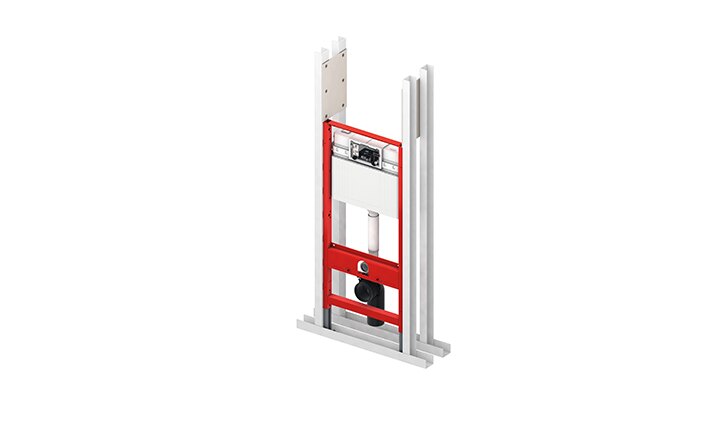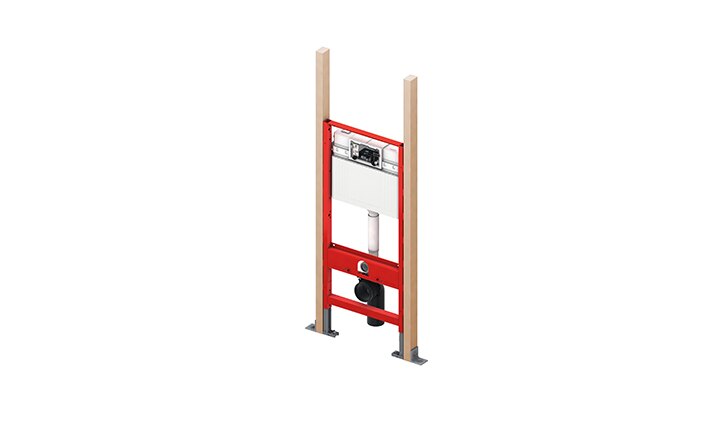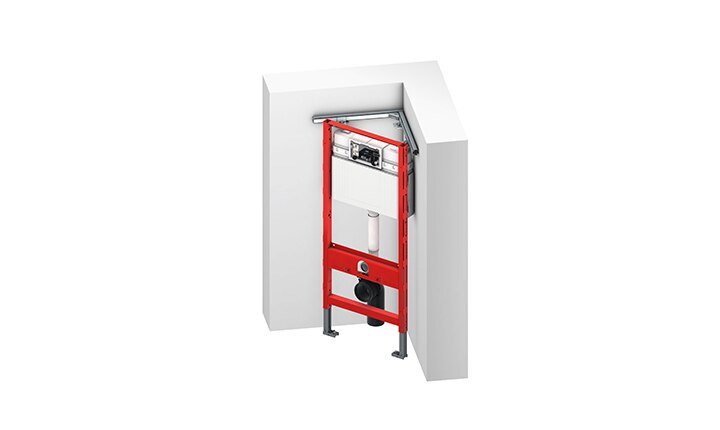 TECEprofil Application options
Modules for an accessible bathroom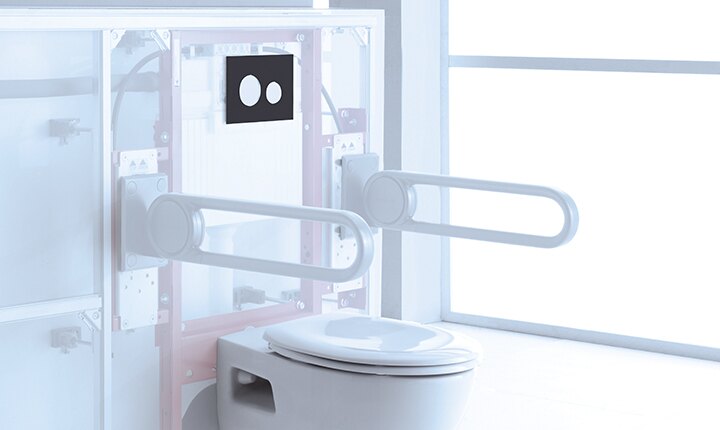 The modular principle of the Geronto module enables the installation of most safety support arms from a variety of manufacturers. It is compatible with all the toilet electronics from TECE and meets the requirements of DIN 18040 for barrier-free building.
Modules for public facilities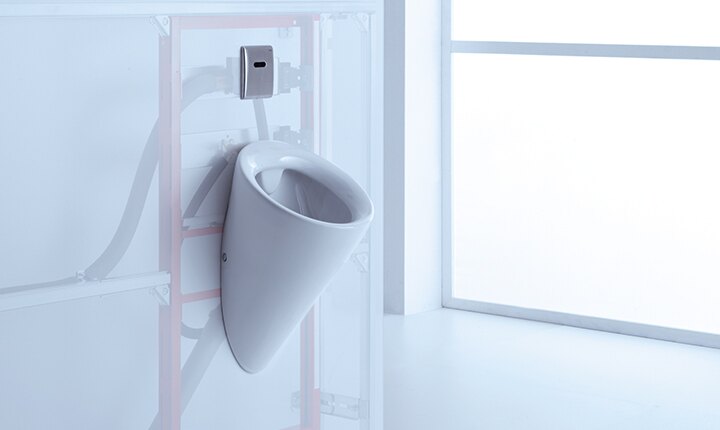 TECEprofil modules allow the easy installation of urinals with manual or electronic flush actuations.
The TECEprofil module range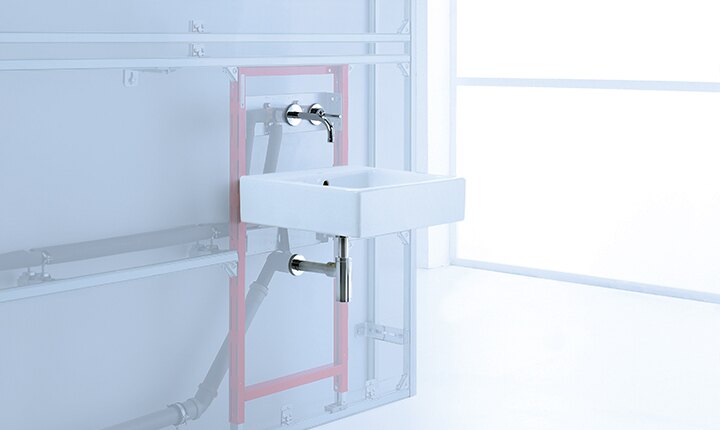 Alongside the toilet modules in various installation heights, we also have modules for the washstand, urinal, bidet and shower.
Special toilet module for children
TECE is presenting a new toilet module, especially designed for children's standing toilets. The cistern is installed at a lower level so that small children can easily reach the flush as well.
The low seat height of a children's standing toilet requires a low connection height, increasing the assembly effort for standard products. The building services experts from Emsdetten have therefore developed a pre-wall module, especially for toilets at child-height. The height of the module, made with a self-supporting and soundproof steel construction, is 1120 millimetres. At the lowest crossbeam, there is a drill hole in case a retaining clamp for a drainage elbow needs to be attached. Based on additional holes and slots in the frame, the module can be installed in a TECEprofil wall or a metal and wooden post-and-beam wall. A pre-wall installation as a single module is also possible. In order to allow for the floor design, the foot supports can be height-adjusted up to 20 centimetres. A foot brake, specially-developed and now optimised by TECE, makes one-man installation easier, giving the fitter a clear time advantage. In this module, too, the TECE universal cistern with dual-flush technology is built in. This has been sold in millions.
The only difference being: It is positioned ten centimetres lower so that small children can reach the flush without problems as well.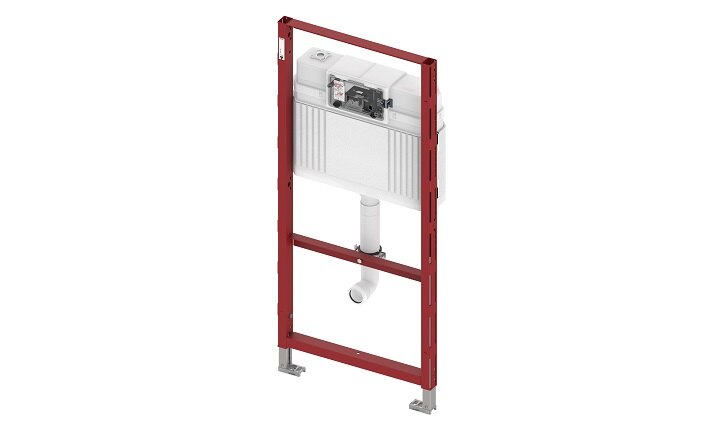 Universal module
It always fits - the TECEprofil universal module
The universal module stands for use in different installation situations. The pre-drilled holes and slits in the frame mean the modules can be
installed in a TECEprofil wall and
in metal and wooden post-and-beam walls, as well as
installed in front of the wall as a single module.
The assembly feet are for floor height adjustment up to a height of 20 centimetres. The foot break specially designed by TECE allows for problem-free single-person installation - a significant time saving for the installer.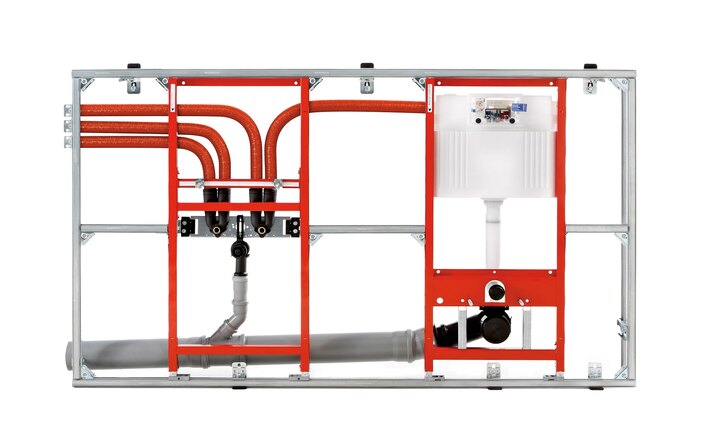 TOTO shower toilet
TOTO and TECE: Partnership in all things toilet hygiene
For the top model among the TOTO shower toilets - Neorest - TECE developed a matching module with flush-mounted cistern . The prefabricated toilet module is fully prepared for the assembly of the TOTO Neorest shower toilet so that the shower toilet can be simply connected in the fine construction phase. The toilet modules come from TECE. The ceramics and the motor with a special flush based on the toilet flush of the TECEloop are sold by TOTO Germany GmbH via specialist retailers.
Additional upgrade sets  allow the TECEprofil toilet modules to also be set up in advance for other shower toilet models from TOTO. e.g. TOTO Washlet Giovannoni, GL 2.0 / EK 2.0 / CF.