Attachment systems / system plates
TECEfloor underfloor heating – laying the right solution
From the simple bubbe wrap through back-foamed dimpled panels with heat and impact noise insulation through to tacking sheets and pipe mats, TECEfloor offers the desired attachment system for every application.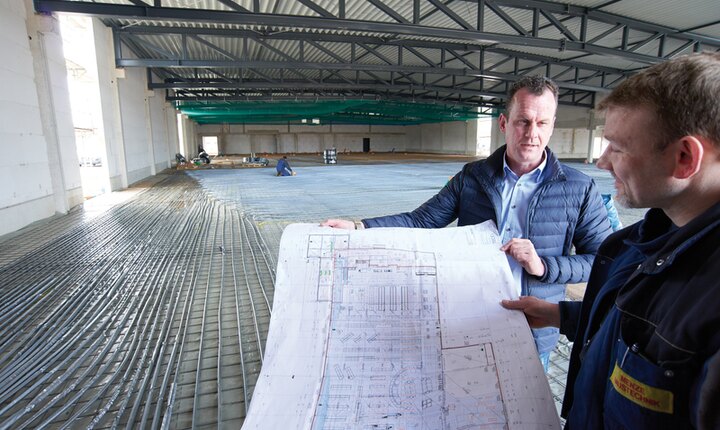 Dimple system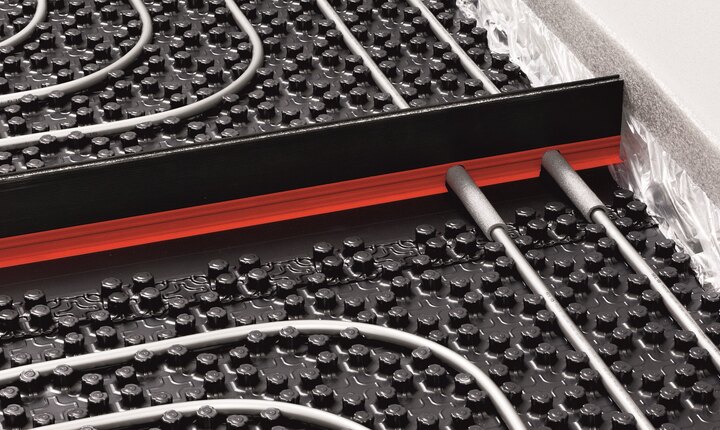 The dimple system is available in three version - with or without (impact noise) insulation. The dimple structure guarantees reliable pipe fixation and allows axial and diagonal laying of pipes in a 6 cm laying pattern. 
Suitable for pipe dimensions 14, 16 and 17 mm.
Underfloor heating pipe
Underfloor heating systems are also interesting for use in industrial buildings due to their economic energy consumption. TECE offers a new, five-layer TECEfloor PE-RT pipe with an extra thick outer layer especially for such applications. Sleeve fittings are suitable for this pipe as coupling and manifold connections. 
Tracker system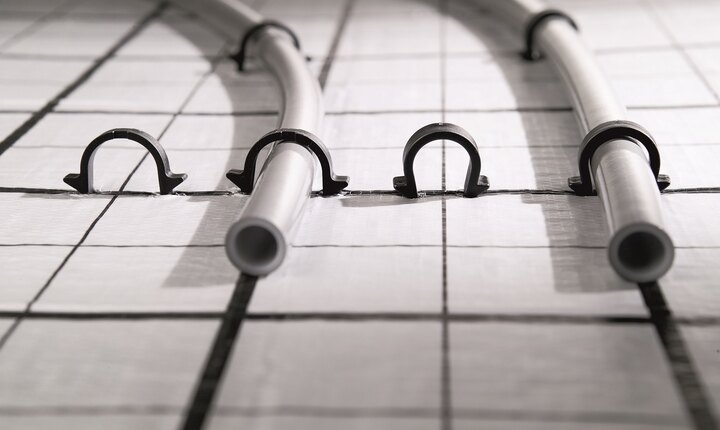 Impact noise insulation with highly tear-resistant fabric foil for cost-conscious laying. The extra-wide TECE "T8 extra" tacking pin with its special toggle hinge technology offers a particularly perfect hold for the heating pipes. 
The accompanying tacker works reliably and trouble-free. That is why many of our customers have been swearing by tacking pins and trackers for a long time already. 
Screed accessory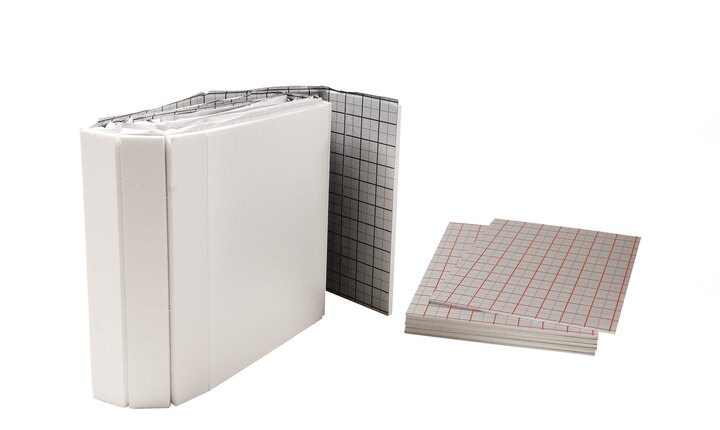 TECEfloor offers everything needed for correct laying. Whether its a joint levelling element, expansion gap profile or edge insulating strips; the TECEfloor screed accessory is practical. 
Dry-wall construction system 30/16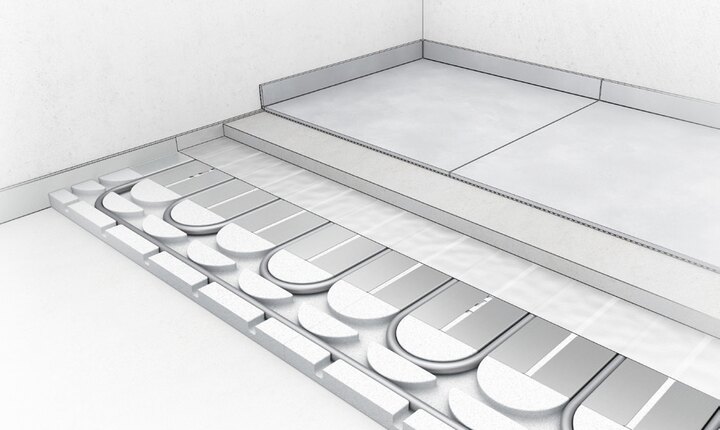 The dry-wall construction system 30/16 is the standard dry-wall construction system in combination with dry screed elements (e.g. Fermacell, Knauf). For a particularly light floor construction with short construction times and zero dying times. A lower construction height or a lower area weight with faster heating times is also possible in combination with thin-bed screeds. 
Universal panel 16/12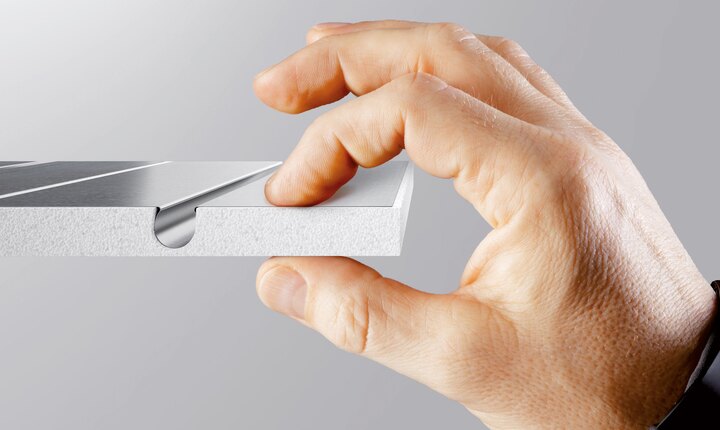 The universal panel 16/12 is particularly sutibale for restricted installation heights for integration in the floor, on the wall and under the ceiling. This is possible thanks to the low element height of just 16 mm and using 12 x 1,5 mm heating pipe. The extremely low installation provides optimum controllability of the system. 
Tracker system 10plus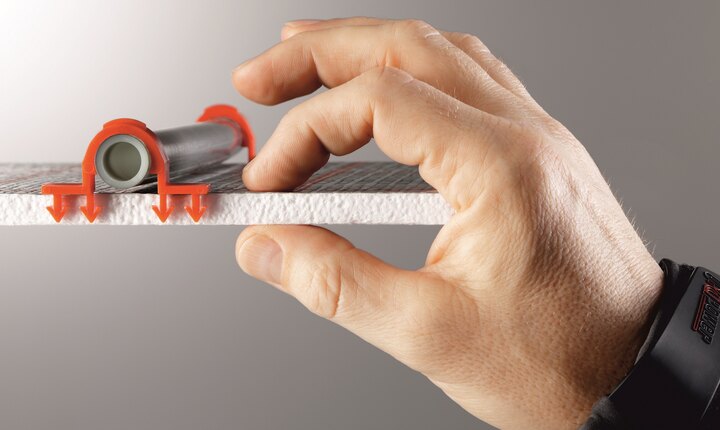 10 mm thick EPF folding tacking sheet for universal laying on customer´s insulation such as suitable mineral wool, EPS and PUR insulation or in renovations on the existing scree. 
Regardless of the requirements for thermal insulation, impact sound insulation, moveable load or installation height, the additional insulation changes buy the tacking sheet always stays the same.