TECEsystem - systematically circumvent economic risks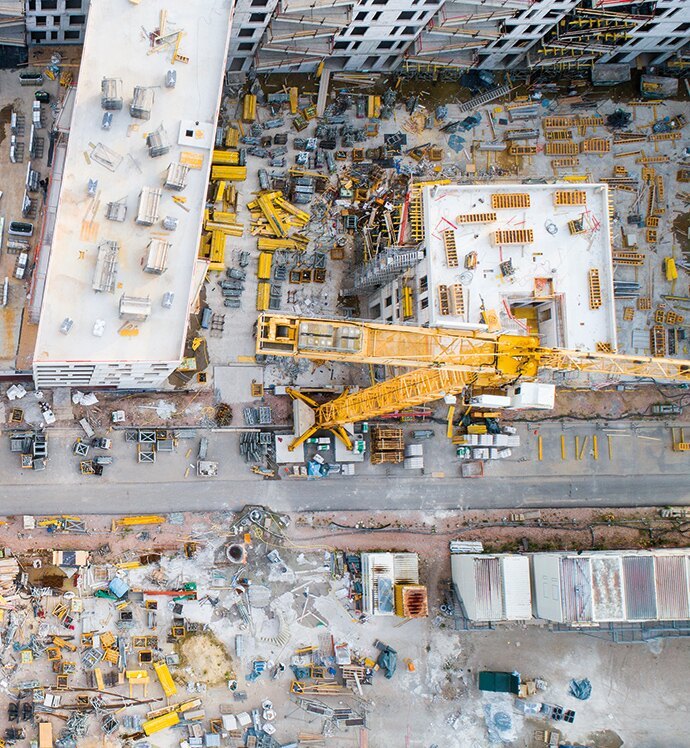 Risk: construction faults
An example from real life: A material container has had a box of 100 sound insulation pipe clips sitting in it for weeks. The walls in the bathrooms have long since been panelled. It appears the pipes were only attached with standard clips. This has created hundreds of acoustic bridges! The disputes and costs this could result in are foreseeable. Construction faults like this and similar are an everyday occurrence. With the industrial prefabrication of TECEsystem you can avoid these types of construction faults. We check all assemblies in the factory before delivery and thus ensure consistently high quality.
Risk: Delays
You avoid the risk of delays with TECEsystem due to the high degree of prefabrication. This results in significantly less work on site. Costs can be planned better and estimated more accurately. This also does away with the constant
management and procurement of lots of individual parts on the construction site. These kinds of supply delays and the resulting downtimes don't happen with TECEsystem.
Risk: Added costs
Better adherence to scheduling and fewer construction faults automatically reduce the risk of added costs. Possible downtimes, additions due to obstacles, reworking, delay penalties or even legal disputes are rarities in system construction. Additionally, TECEsystem offers you high transparency in terms of material and salary costs, and thus lays the foundation for reliable costing. Customers who have been with us for years know: you can earn money stress-free with prefabricated sanitary walls because it runs so smoothly!
Risk: specialist shortage
According to a labour market study by the DIHK on the biggest business risks, in 2018 a shortage of specialists was identified as the greatest risk by quite a margin. A shortage of specialists has long been the limiting factor particularly in the construction industry and in craftsmanship. You avoid this risk when you use prefabricated assemblies and ensure greater value creation in a shorter space of time.