TECEprofil panel kit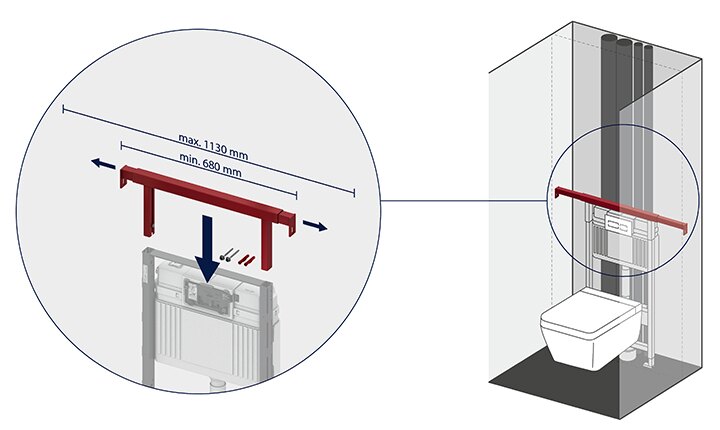 Niche solution for the toilet
With the TECEprofil panel kit, sanitary modules can be quickly and easily installed in niches, as in the familiar example of guest toilets – even when downpipes or supply pipes lie behind them.
Sometimes, the rear wall does not provide a reliable base on which to mount a toilet module – although the side walls are solid. TECE has now developed an addition to the product range for this: a niche solution in the literal sense of the word. The telescopic mounting strut (shown in the drawing in red) is simply inserted on the TECEprofil module and screwed to the wall on the left and right. Next, the feet are fixed to the floor and the module sits firmly in the niche – entirely without a dry-wall construction supporting structure.
The TECEprofil panel kit fits in niches with a width of between 680 and 1130 millimetres, thanks to the variably extendable struts on both sides. Because it is fixed at the sides, there is no problem with drain pipes or ducts running along the wall. The sanitary module is simply set up in front of it and installed with no extra effort. For an easy way to place a sanitary installation in a niche.
It just takes four easy steps to install any module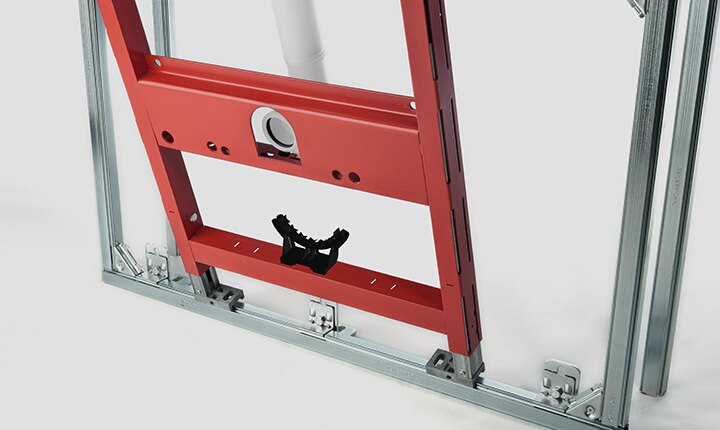 Slip-proof
The special feature for 1-man assembly is the foot brake developed by TECE that eff ectively prevents module from slipping backwards.
The TECE module can be pulled up to the correct installation height with little force.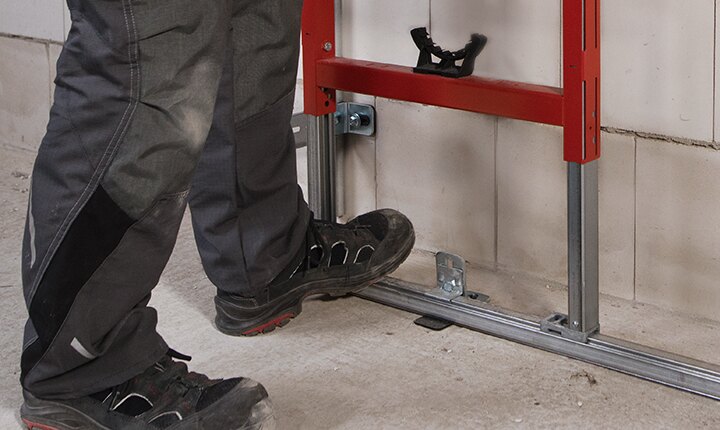 Impact-proof
The slotted profiles in the module frame enable the modules to be fixed to the supporting framework with corner joints.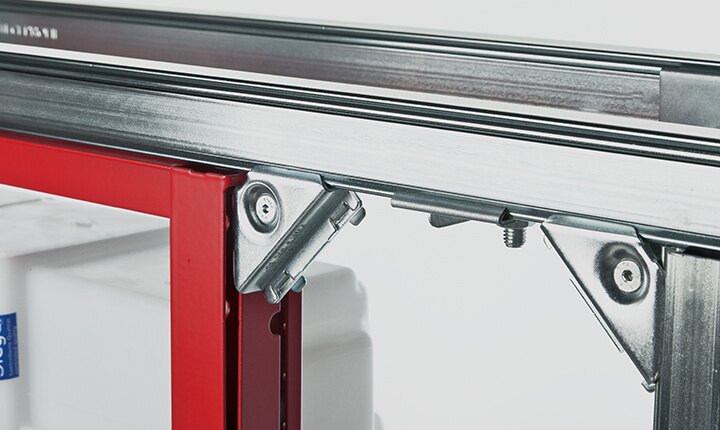 Stable
After the module feet have been locked, the module is permanently connected with the lower continuous section brace.