Construction 4.0 comes from the factory
About the advantages of modular construction and industrial prefabrication
Professor Horst Wildemann is considered to be one of the fathers of the success story of the automotive industry. Cars and machines have been produced in modular construction to individual customer requirements for decades already. His theory: modular construction methods and industrial manufacturing can reduce construction costs by up to 70 percent because construction is fallow ground when it comes to process optimisation.
Individualism vs. Cost-efficiency
Craftsmanship and manufacture will exist for as long as there are customers with special requests able to pay. In the building industry, however, the question arises as to whether everyone can or wants to use such methods. According to Wildemann, the building industry even has the capacity to reach the status of Industry 4.0. This would only require 4 steps:
Modular development: Homes are split into modules, doors, walls, sanitary and electrical installations are offered in multiple variants but are always mutually compatible.

Industrial manufacturing: The modules can be produced more cost-effectively via streamlining, automation and digitisation, and can be manufactured both with higher quality and more productively.

Configuration: The customer configures the modules online via their PC. All modules are tallied up. Once the project is approved, the plans and data can be generated for the authorities and production.

Completion: After the foundations have been poured, all modules can be assembled within a single day.
The decisive savings are achieved on the construction site: the relocation of the manufacturing processes under controllable production conditions increases quality and minimises the errors that often cost added time.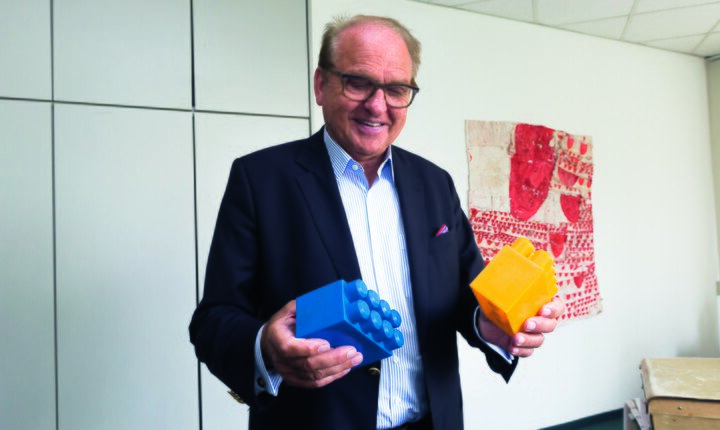 Prospects for the housing market
If the demand forecasts by the Federal Institute for Research on Building, Urban Affairs and Spatial Development are to be believed, then 350,000 to 400,000 housing units will be required each year up to 2030. This cannot be achieved with current capacities in the building trade and associated construction trades. There is a lot of potential in adding to existing homes. A study has shown that the living area in cities were increased by a fifth in this way. These kinds of projects could be implemented in just a few days with industrial prefabrication.
The technology is ready
All of the necessary manufacturing technologies already exist. Wildemann sees the reason for why we in Germany especially aren't quite there yet as being more down to the blinkered mentality of the construction industry as well as the bad image of pre-fab homes in general. Japan and the USA are already a step ahead. Toyota already took its production system from automotive construction as the model for residential buildings years ago. But these buildings aren't suitable for the European market because unit constructions aren't accepted here.
Renovating with prefabrication: Sanitary walls from TECE
A first step towards industrial construction is the industrial prefabrication of sanitary walls and shafts such as TECE has been offering for around 20 years. In an example project of 48 residential units calculated here, the halving of the construction time was offset by added costs at the time of quotation of around 6.5%. Quality and process advantages (fewer complaints) play a part later on in cost terms, however, and are not yet taken into account.