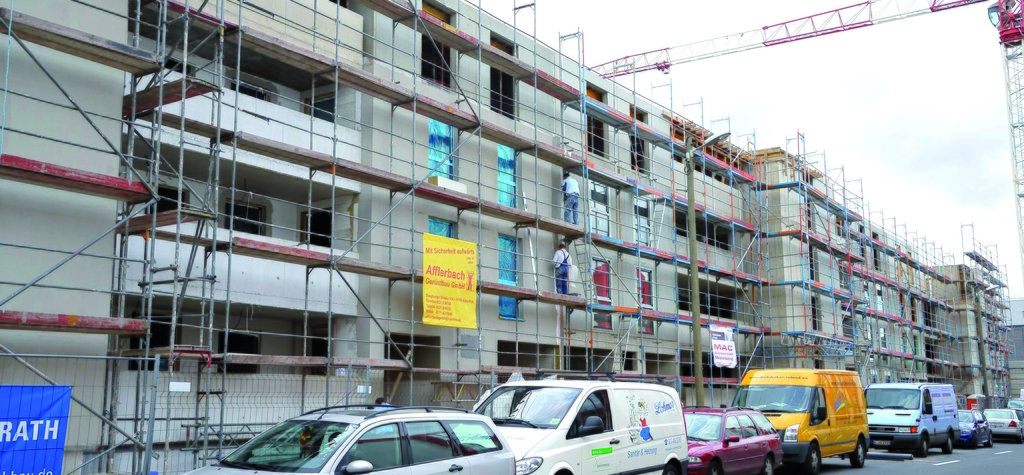 Germany

, Köln
Residential and business premises
On a former factory site in Sieversstraße, 151 homes have been built along with a large number of shops and offices.
As a manufacturer of flushing technology, pre-wall systems, pipes and drainage systems, TECE offers all the components needed for a sanitary installation.
"The designer determines was is needed in terms of rising pipes. In this instance: waste water, irrigations, heating and ventilation. TECE produces drawings for the component and sends them to the designer, who checks and approves them", explains Klaus Schmidtchen, site manager at Schaffrick Ingenieure GmbH.
"If any questions come up, the TECE application technicians are right by your side to give advice and help". The completely piped sanitary walls are then manufactured in the TECE factory and delivered to the construction site "just in time".