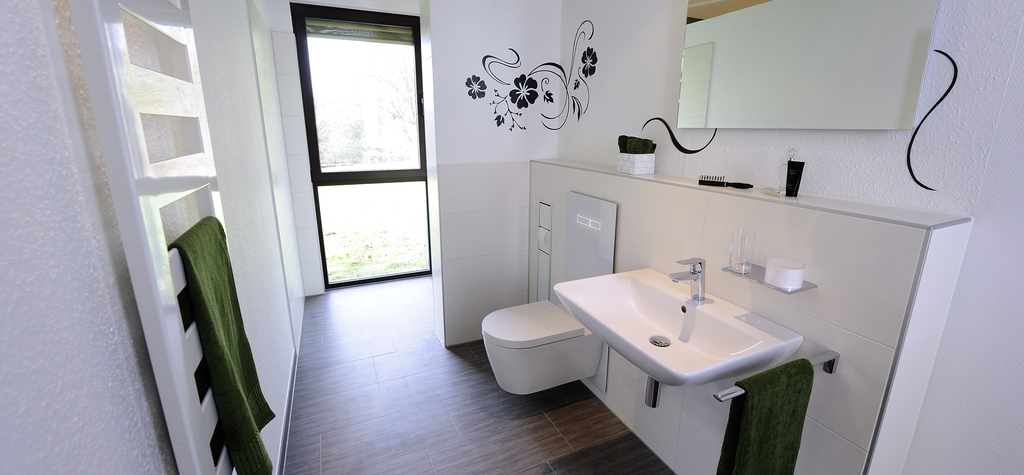 Germany

, Schwerte
Display bathrooms
In reality, bathrooms are seldom as spacious as advertised in prospectuses. Working with a specialist wholesaler, TECE demonstrates how a future-proof comfort bathroom for the 50+ generation can be implemented even in the classic narrow bathroom that can be found in countless homes.
Using expertise and the right technology, even small spaces can be fitted with visually appealing bathrooms that appear spacious. This is demonstrated by an exhibition booth from a specialist wholesaler in the town of Schwerte in North Rhine Westphalia. In conjunction with TECE, they constructed a barrier-free comfortable bathroom here on a 1.7 m by 3 m space - age-appropriate bathrooms are in the highest demand here.
The possibility of growing old within your own four walls often starts and stops with the bathroom. This comfort bathroom offers the highest degree of mobility: the shower is accessible without any thresholds. A tiled seat is integrated into the architecture here. Additionally, the height of the toilet can be adjusted retrospectively and thereby tailored to reduced mobility as the customer ages.