TECE South-East Asia Oktoberfest 2019
TECE South-East Asia 2nd Networking Event was held within the framework of the German beer festival, Oktoberfest. Held at the TECE SEA office at Ubi Bizhub, it brought together about 50 guests from our client base of distributors, interior designers and developers. The entire event started off with a welcome speech by SEA Managing Director Jason Goh and International Business Area Manager, Ayetullah Akay. We were also privileged to have International Business Technical Support Philipp Jungfermann in attendance to welcome guests and support the event.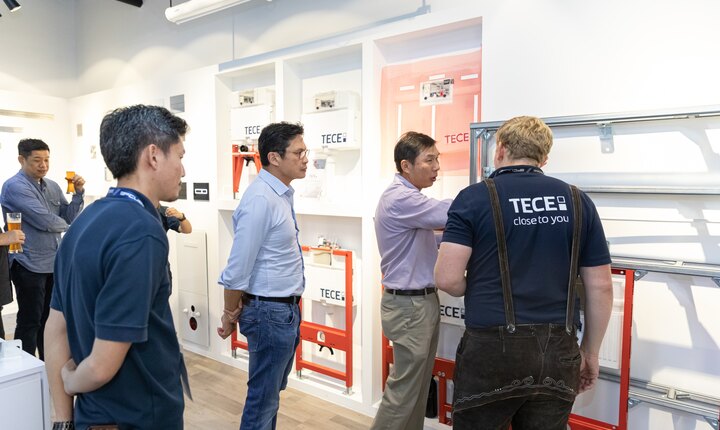 We then proceeded to introduce our new products, the TECEone and TECEsolid, to the guests. We also had a range of other products on display, such as the TECE concealed cistern, TECE flush plates and the TECEdrainprofile. TECE has recently launched three new PVD colours for the TECEsquare flush plate and the TECEdrainprofile to match with HansGrohe PVD faucets, which are: Black Chrome, Gold Optic and Red Gold in polished and brushed finishes. These were also showcased at the event. Guests had free reign to take a look at the products on display.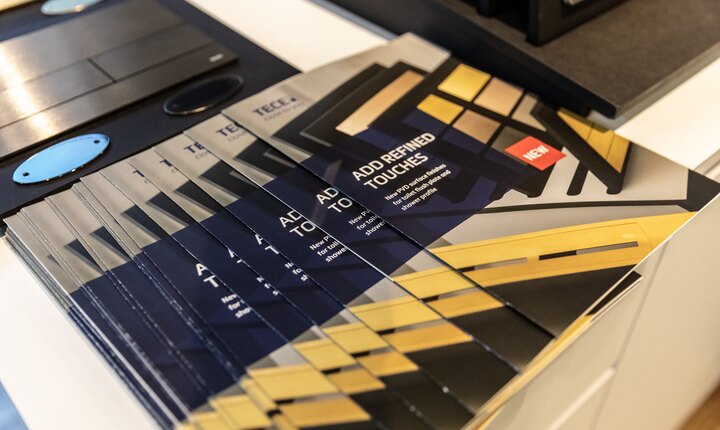 After the product showcase, we opened up the buffet, serving up German fare, washing it down with some fresh German beers on tap. The night rounded off with a time of fun and games, where guests engaged in a friendly competition of darts and beer pong. Winners of these games walked away with a range of prizes, such as Fitbits and Apple AirPods, with TECE-branded mugs and thumb drives. Each guest also went home with a door gift, a TECE beer mug which they could use during the event.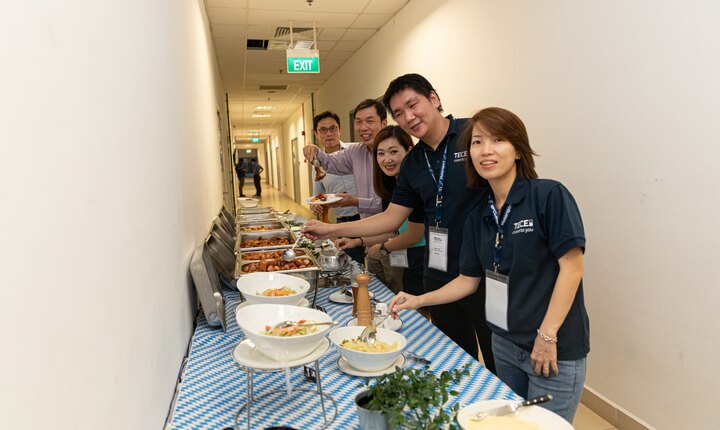 Overall, through this event, we have succeeded in connecting our clients, while also introducing the new and current products so as to keep them up-to-date regarding the latest development at TECE.
We would like to sincerely thank everyone here. Because of you, this event was so successful!
See you again at our next event!