Elegant Accents
Refined surfaces for shower profile and toilet flushing.
The bathroom as if made from a single unit: The new surface finishes for the TECEsquare metal toilet flush plate and the TECEdrainprofile shower profile
perfectly match the surfaces of standard fittings.
Modern bathrooms are becoming more and more individually designed retreat spaces for wellbeing. It's no wonder that colours are continuing to make a comeback in the bathroom, but the demands of end clients for exclusivity, individuality and durability are also increasing.
That is to say the need for quotations that offer precisely this kind of reliability in planning.
The details matter here; a harmonious and captivating look can only be achieved when all the products are coordinated.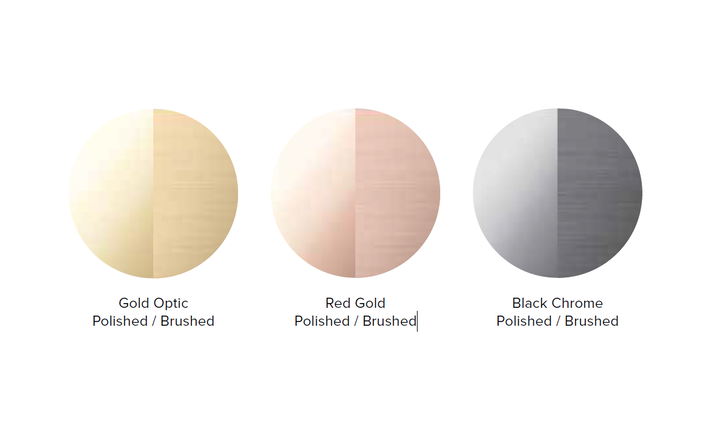 Another important detail: a surface finish that not only looks refined but is also durable and can withstand the special requirements in the bathroom. The answer to this: a PVD surface finish.
This technology comes from watches: the PVD coating not only makes metal surfaces tougher, it also gives them a characteristic tint. TECE will be offering these products in future in the colours Black Chrome, Red Gold and Gold Optic - in either a brushed or polished look. The colours are also tailored to the fittings from Hansgrohe/Axor, allowing harmonious colour design of toilet and shower through to the washstand.
» TECEdrainprofile and TECEsquare metal will be available with finished surfaces from July 2019.